Itsums has quickly become my favorite online resources for planning parties, home dec projects and wardrobes. I used it with the girl's room makeover and my summer capsule and finished on budget and just this week started boards for the kids' back to school clothes. Usually around this time I start filling up my online shopping carts and then end over spending, getting too much for one of the kids (usually Tilly) or purchasing items that don't necessarily work well together. Needless to say I'm excited to be more organized and on budget this year!
In the spirit of back to school and staying on budget, I've partnered with itsums to giveaway (1) $75 gift card to one lucky winner (finger's crossed it's you! :)
Enter to win by using  T H I S   L I N K  to start your own itsums account. Contest closes Sunday, August 16th at 8am PST. I'll announce the winner here and then a direct email will be sent to the winner from my friends at itsums.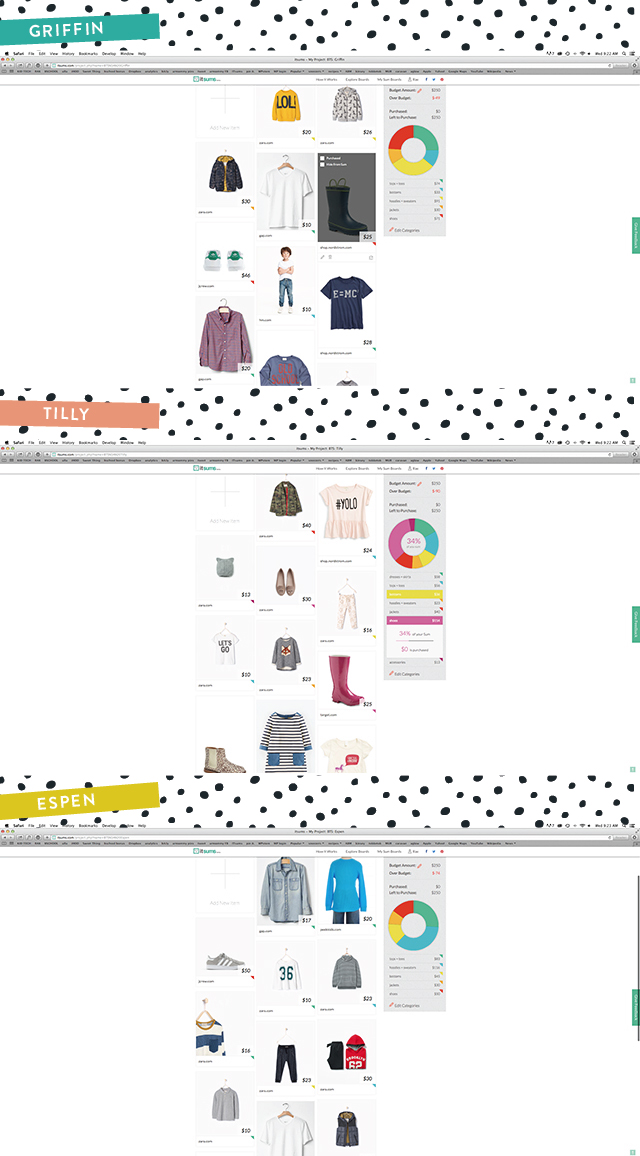 If your in the mood for some BTS shopping inspiration, take a peek at the kids' (approved) boards. At the moment they are all over budget so I'll be doing some editing or holding out for some sales before purchasing!
Griffin's Board // Tilly's Board // Espen's Board
Since the weather stays nice through the middle of October I typically purchase a few things for back to school and then add layers later in the year.
What's your strategy for back to school shopping?
good luck and happy hump day!
XOXOXOXO, Rae
PS – I know you will love itsums but want to mention that they are in the beta stage and gladly welcome any feedback you might have after using.