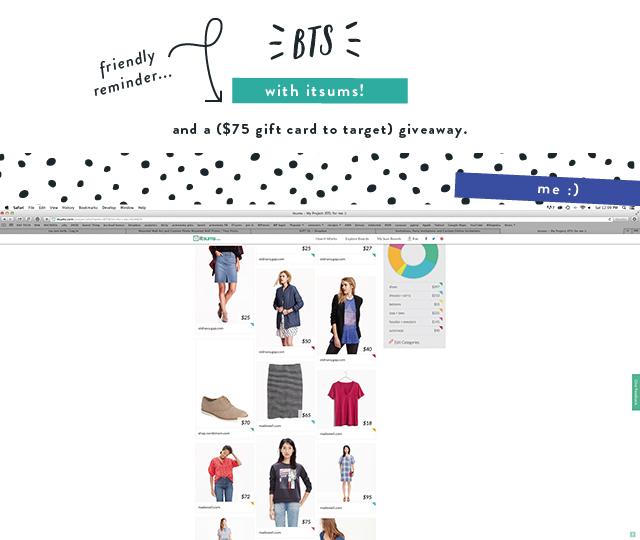 Hey guys, dropping you a little note on a Saturday to remind you to sign up for the $75 Target gift card sponsored by Itsums! All the details and links can be found in THIS POST. Giveaway ends tomorrow morning.
Plus I made a fall wardrobe wish-list board for myself because moms need back to school clothes too! It's still in need of editing (a thousand dollars worth!). Click here to check it out.
Hope the weekend is being good to ya!
XO, Rae