It's February (yay)! Time to spread some love! Starting with a favorite, effortless, timeless, and playful outfit formula: Stripes + denim + a pop of color. In this case (hey winter) I went with a bright beanie, but a colorful lip, fun purse, shoe, or sunny (did I miss anything?) would do the trick.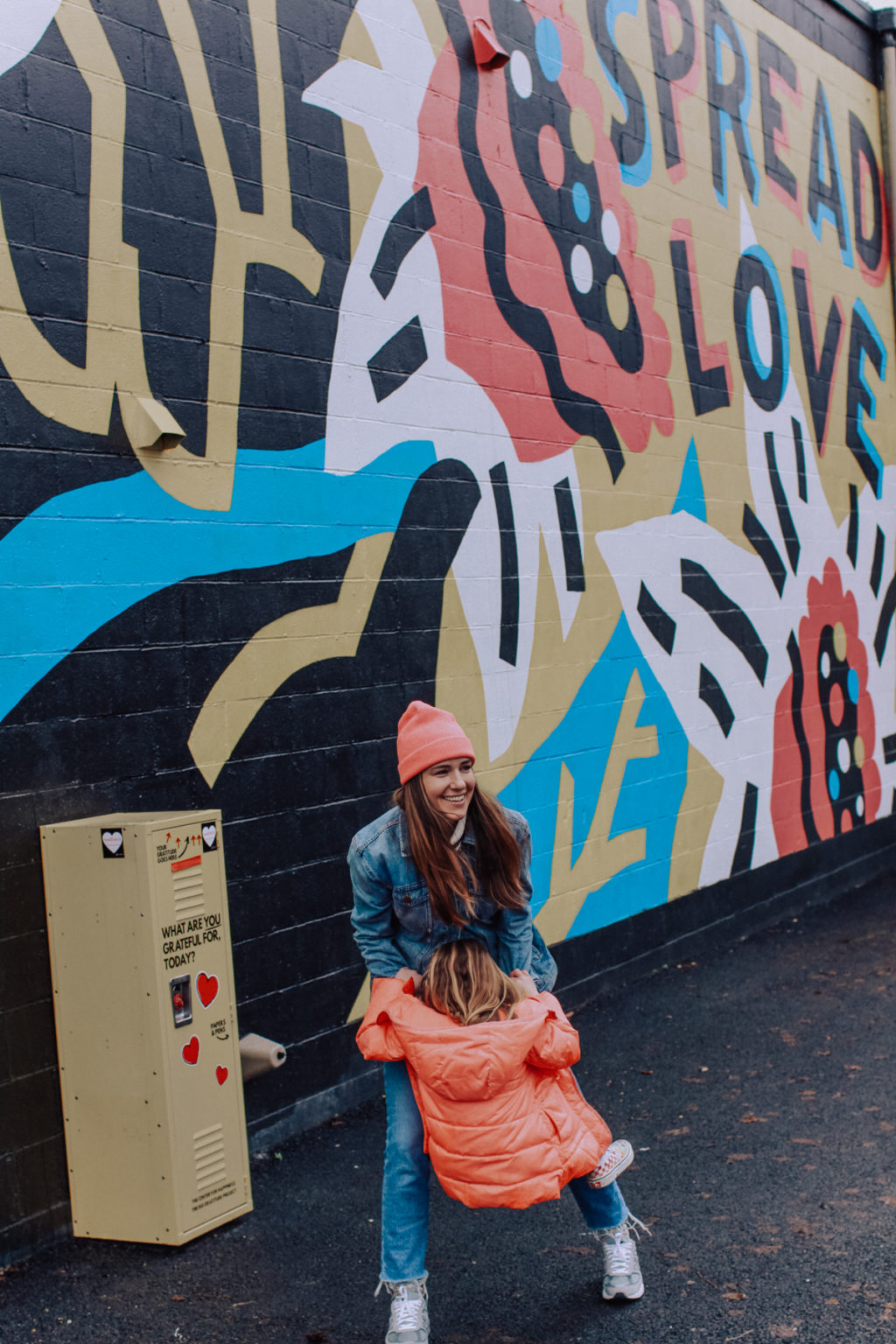 There's something a little extra satisfying about finding those mix-and-match, wear forever pieces, to add to your closet. Here's a few of my favorites!
WEARING | sweatshirt (so comfy!), denim jacket, beanie (love the flame color too), denim but love all their perfect vintage jeans (my favorite fit denim at madewell!), sneakers (ordered my usual size in B-medium width)
POPPY | overalls, tee from Childhoods, sneakers (so many cute vans options… scroll to the green ones at the bottom!), coat (sold out but this one would be great for now and spring too!)
If you're nervous about ordering jeans to try on at home, one way to make sure you have options is to order your normal size and then either one size smaller or one size bigger, depending on reviews! Those reviews are invaluable — you just have to discern the difference between helpful input and those reviewers that are just SUPER hard to please. Then send back the size that didn't work!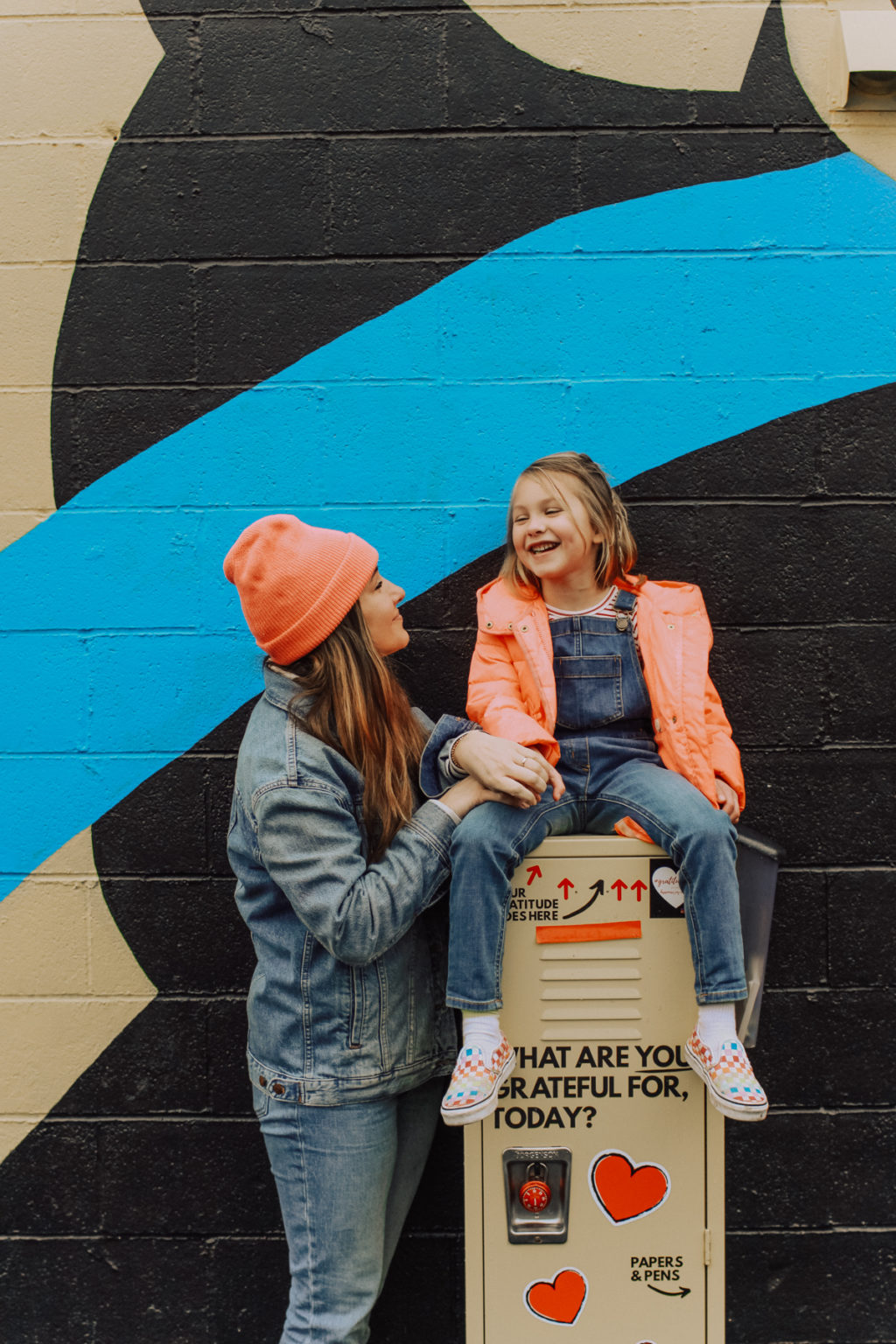 We found this cute little locker along the SPREAD LOVE wall by our house and thought it was such a cute and unexpected surprise! Thinking we need to write gratitude notes to drop off next time the rain takes a break this week.
WHAT ARE YOU GRATEFUL FOR, TODAY?
I'd have to say, the burrito bowls my husband made for dinner tonight so I could write this post. Would also have to say my bed because I am so tired after being up with a coughing Poppy most of last night (poor girl). Which leads me to my gratitude for the eucalyptus oil that always soothes and helps with the nose and chest crud. That and this (all-natural) cold + cough med that works better than anything we've ever used.
Love how that one little question can have a snowball effect!
More winter 2021 style posts here: Favorite Blazers and jumpsuits and puffers
I spy a trend so far this year… WARDROBE STAPLES! Should we stick with it and cover a few more essentials or move on to winter-to-spring options?
xo, Rae
P.S. – Shared the dreamiest hoodie jumpsuit on sale at Old Navy on stories last night and didn't want you to miss out… looks so cozy. Might need it in both colors just to get me through winter and our (usually chilly) Seattle spring!