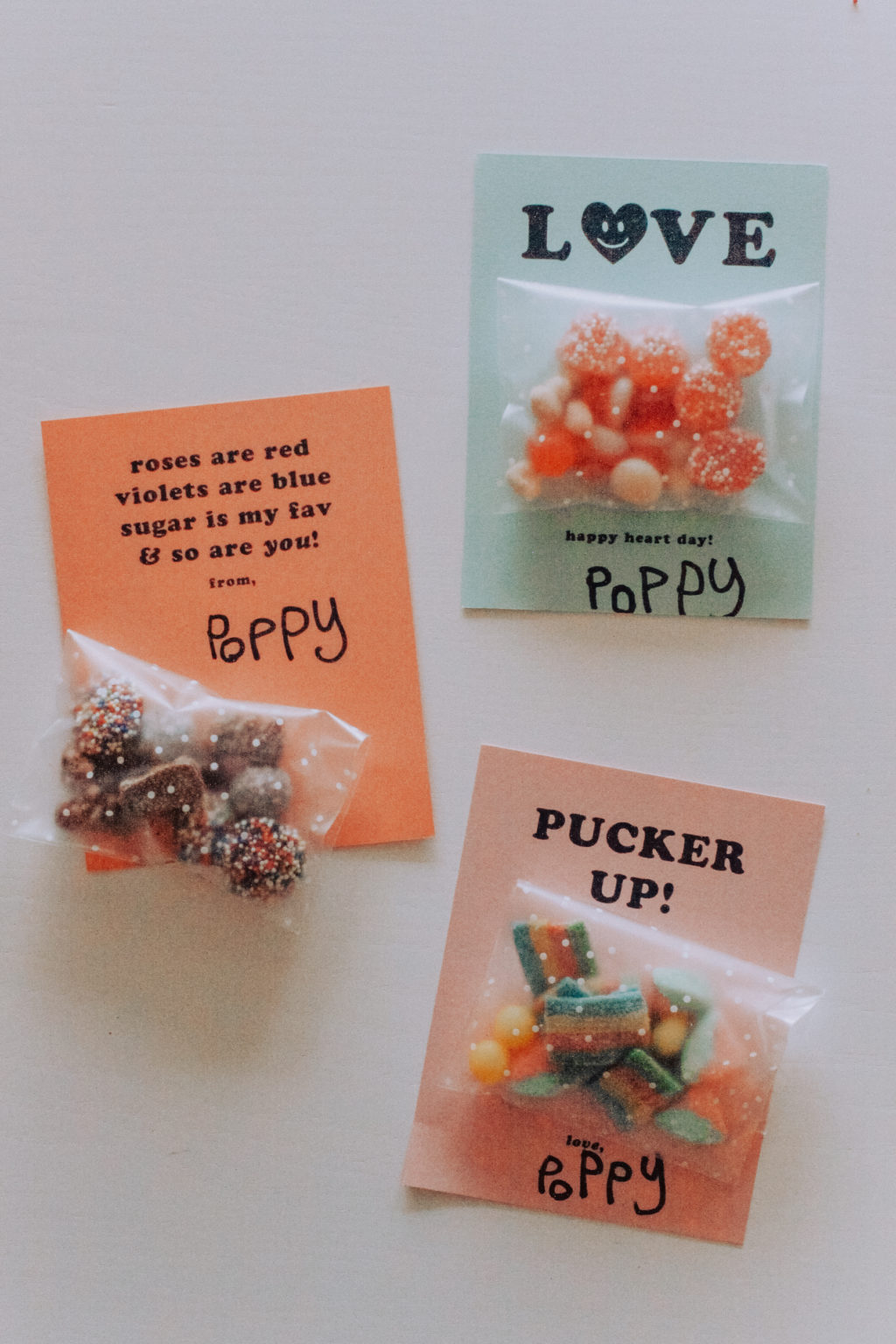 The only thing better than candy for Valentine's Day (or any day) is a custom mix of candy! So the kids and I went on a sweet treat shopping spree and came up with a few mixes – sour, chocolate, and classic – along with some cards you can download below.
If you've been around for a while, you know designing Valentine's Day cards is one of my favorite things to do and share and this year is no different… But I did try to mix it up a little and kept things super simple which I think makes the signature and candy mix POP!
Used these adorable bags.
PUCKER UP! My favorite card that pairs well with a sour mix of rainbow belts, watermelon, and lemon heads.
A classic LOVE mix of red, white, and pink candies.
A chocolatey mix that includes chocolate covered gummy bears, nonpareils, caramels, whoppers, and a silly poem.
Made two versions of this card with just a slight difference — swapping "sugar" for "candy".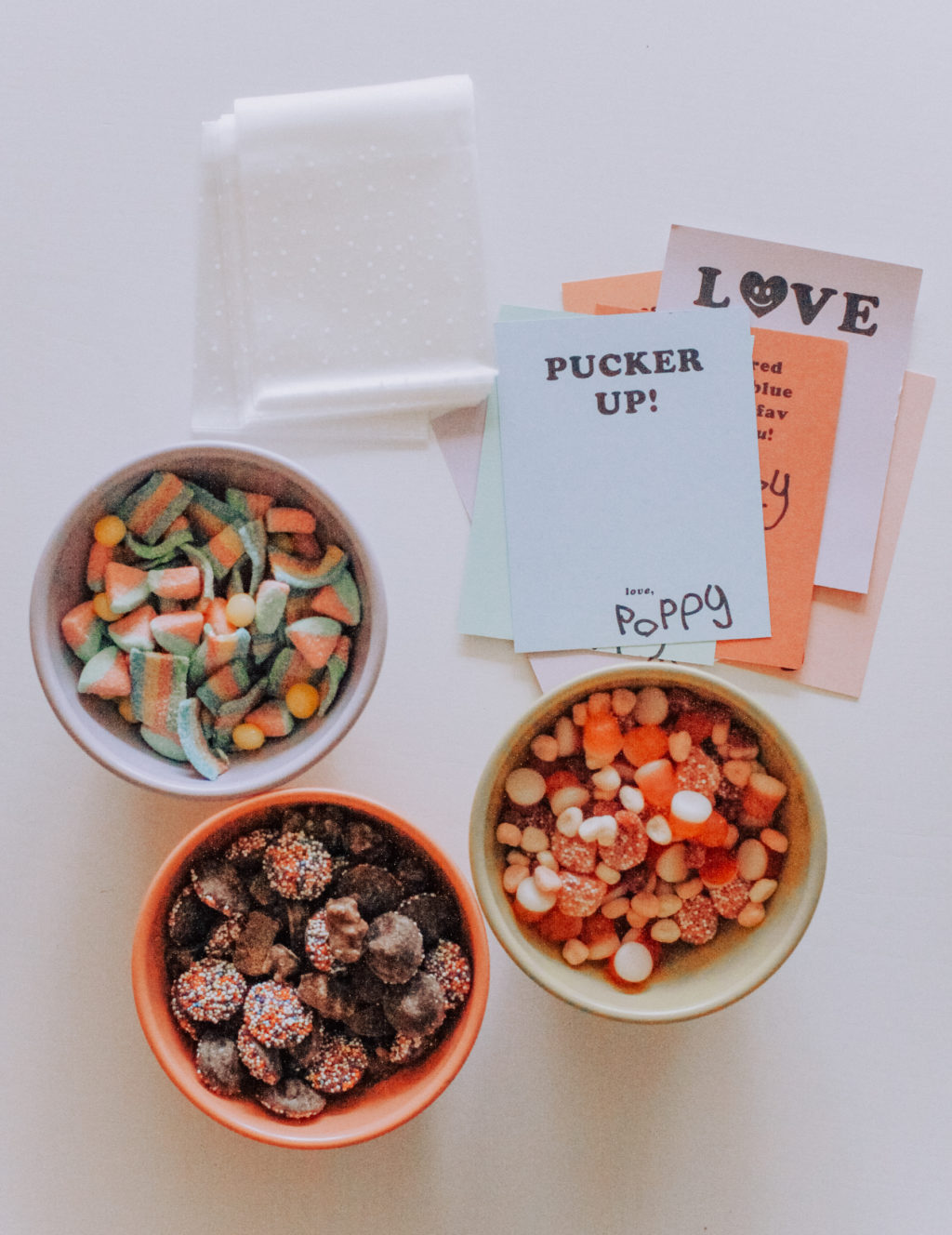 Click Here to download printable cards.
Then print on colored (or white) card stock, and cut along dashed lines! Tape, tie with twine, or staple bag to card.
Lots more Valentine freebies HERE + HERE!
As usual, I'd love to see if you use any of these cards! Tag me @raeannkelly!
xo, Rae