hello lovelies! i'm back from spring break with the kiddies and easter weekend to chat a bit about branding and why we love the brands we do. when i started this site a little over a year ago, i wanted to give myself time to find my voice and vision so put off adding any kind of logo, tagline or header. but lately the ambiguity has been bugging me. so last week i stayed up way too late (way too many nights) trying to decide what i want this little brand of mine to be, look and feel like. even though i've had lots of experience with this whole branding thing, it's been soooo challenging trying to do it for myself.
after lots of second guessing and multiple proofs and edits (i'm a chronic over-thinker, people!) i've had to remind myself of some basic truths, 1) a brand is a vision and a purpose that is translated by all the design and creative elements and 2) good brands are consistent and reliable. it's why i (and most people i know) love j. crew, anthropology and target… i love how they roll and can count on them to deliver every time.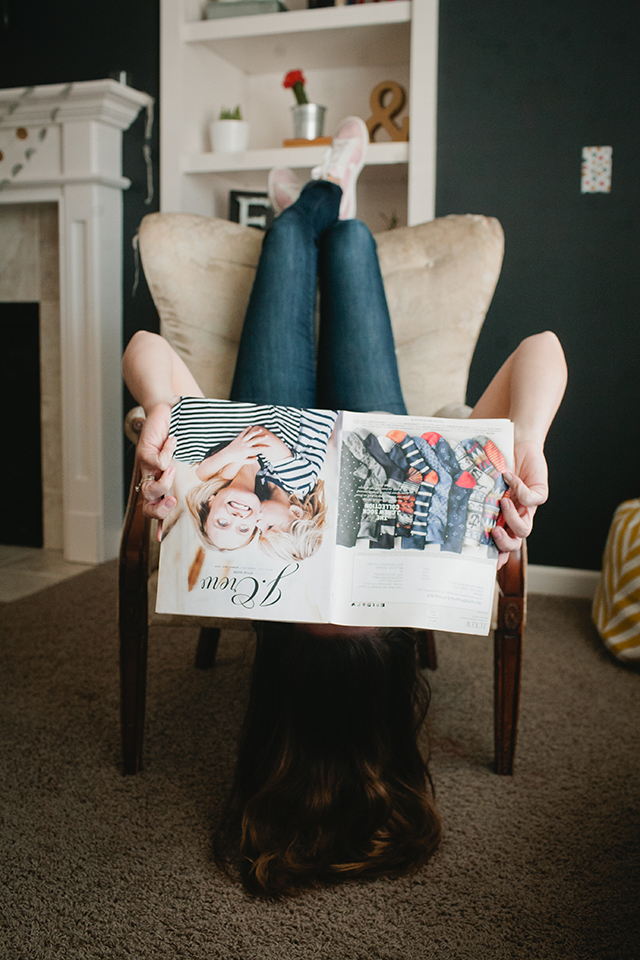 with that in mind here are three supa simple ways to keep your brand consistent while adding personality and uniqueness. knowing which ones you love and using them as a style guide will make work easy for you and your customers which saves you time and money (for the win!).
hue do you love? pick 2-5 colors that you are smitten with to use on your marketing, web site, etc. this doesn't mean you can't change things up in different features or blog posts but it will give you a good foundation. just be sure to pick palettes that work well together. (still working on picking mine, but think i might stay very basic and work with navy and gray)
type hype… as any type lover knows, how your words look is just as important as what they say. pick 2 or 3 fonts that make you happy to use online and in print. make sure you find one font that's easy to read and one that looks great as a header. consider both serif (like garamond) and sans serif (like arial) fonts that compliment each other. (i've been thinking about using 2 sans serif fonts to keep a clean and modern feel and a decorative/handwritten font to add some whimsy)
a voice that's true to you… decide on verbiage and a tone to use on your site, blog, marketing and social media accounts. to use as a reference for yourself or guest contributors, put together a few writing samples and list of words, phrases and concepts that you would or wouldn't like to be used in your brand copy. this might seem a little excessive but it can really help simplify your workflow!
there you go! some good reminders to myself as i start making tweaks to this site. hope it's helpful to you creatives out there too! if you find yourself stuck or not wanting to DIY your way through this i'd love to help… there is a workflow i go through starting with a series of questions that pullout my clients vision, personality, style, goals, etc. (probably my favorite part… luv my clients!) then i search for inspiration and finally i start the design process. if you aren't ready to make the full investment i'm also available for brainstorming sessions. find more info, here!
let's chat in the comments… anything else design and brand related you'd like some tips for?
xo . rae
(pictures by stacy jacobsen)