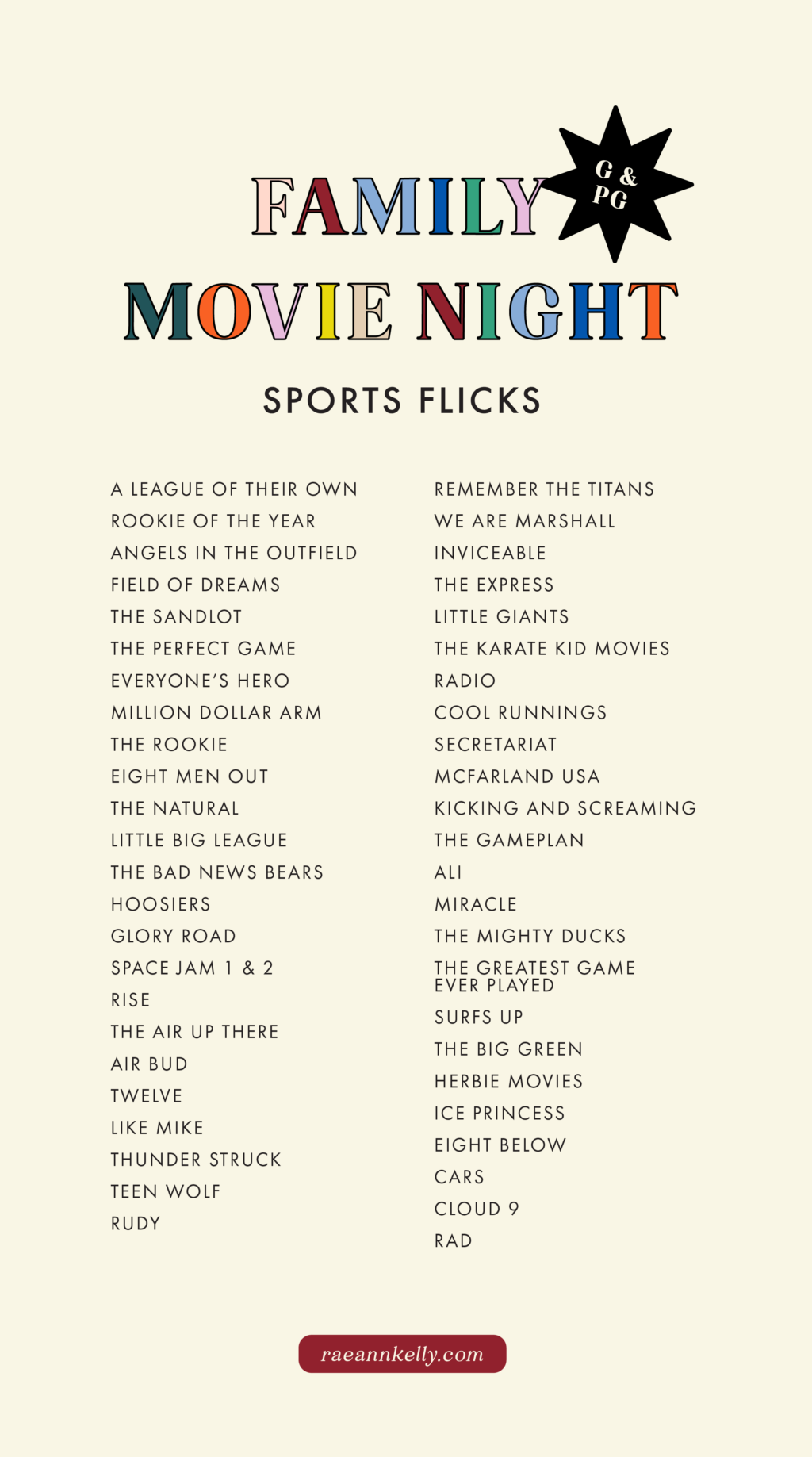 After the May Edit, I had a few requests to share our list of sports movies. We broke them up into a G/PG rated list and a PG-13/R rated list which I know is technically not considered "family" however we definitely get into some of the PG-13 movies since we have older kids and it's kinda fun to stay on theme when it's just Johan and I, too!
Feel free to take screenshots or pin, so the lists are easy to reference. My brother's family writes movies on small pieces of paper and puts them all in a jar, then picks one randomly on movie night — which would be a fun way to do it.
PSA: the movie Air came out on amazon prime (for free) last night, if you need a good one to watch tonight!
ENJOY! & HAPPY FRIDAY!
xx, Rae
OTHER POSTS YOU MIGHT LIKE: HOW TO ORGANIZE PUZZLES & GAMES, 100 FAMILY MOVIES + A SIMPLE MOVIE NIGHT HACK, PRINTABLE CHORE & READING PUNCH CARDS, PEANUT BUTTER OAT COCOA BARS