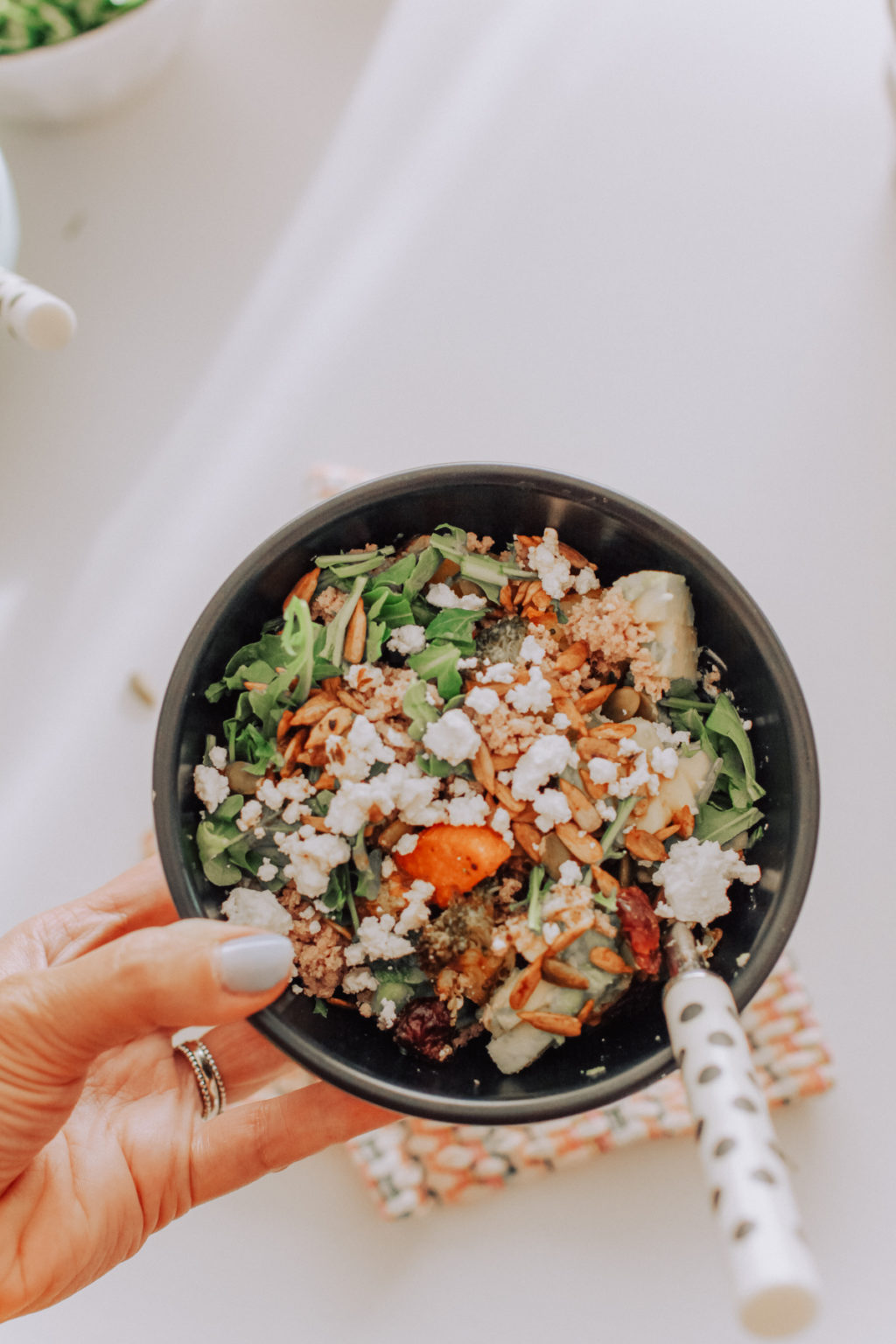 I'm just going to go ahead and be bossy. You MUST try this delicious (and super healthy) bowl. I personally can't get enough of it. It's also a really good way to use up veggies and freezer meat. The full recipe is below… Tag me @raeannkelly or leave a comment here if you try it!
EASY ROASTED VEGGIE, SWEET POTATO, AND MEAT BOWLS WITH ARUGULA, AVOCADO, AND GOAT CHEESE
YOU'LL NEED:
2+

tablespoons

coconut oil (or avocado/evoo)

3

medium

sweet potatoes, diced

2

cups

broccoli (or other roastable veggie), chopped

2

pounds

ground turkey (or other meat)

2-3

cups

arugula, chopped

2

avocados, diced

TOPPING:

pumpkin seeds, sunflower seeds, or salad mix with seeds and craisins

TOPPING:

goat cheese (crumbles, if you can find them)

TOPPING:

balsamic vinaigrette (or olive oil and lemon), to drizzle

(Primal Kitchen is my fave dressing options!)

S&P to taste!
HERE'S HOW:
Preheat oven to 400 degrees. Prep sweet potatoes and veggies. In a large baking dish, toss with coconut oil and roast for 30 minutes or until soft. Check and turn every 10 minutes. When soft and browned, remove from oven and sprinkle with salt (and pepper if desired), to taste.

While veggies cook, brown meat over medium heat, breaking up with a spatula or spoon as you go, until cooked through.

Prep remaining ingredients and toppings.

Layer bowls and eat up! So easy and so good!
FAVE KITCHEN PRODUCTS (pictured): bowls (or here), similar silverware (or here), purple dutch oven (6 quart), colorful dish cloth, glass prep bowls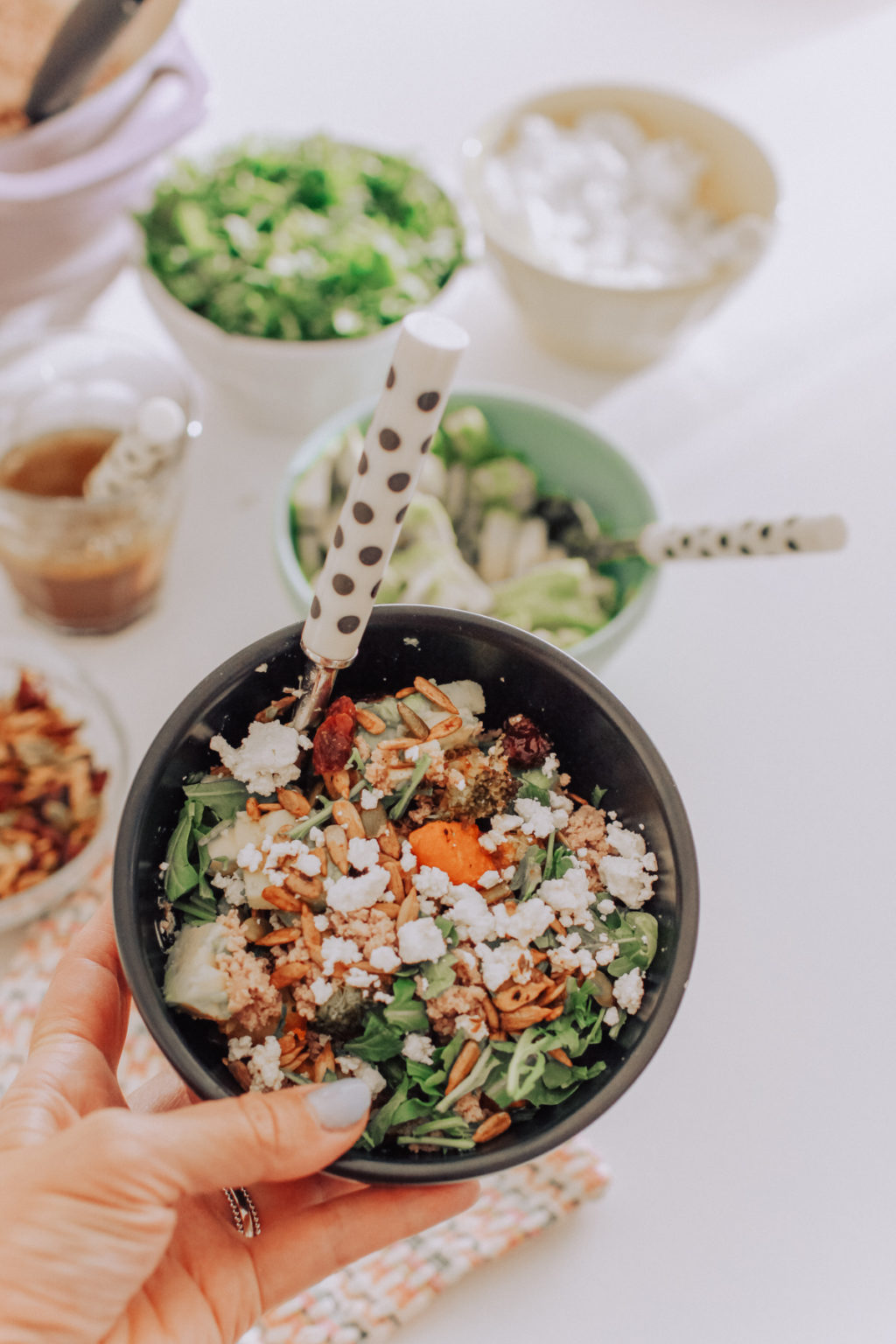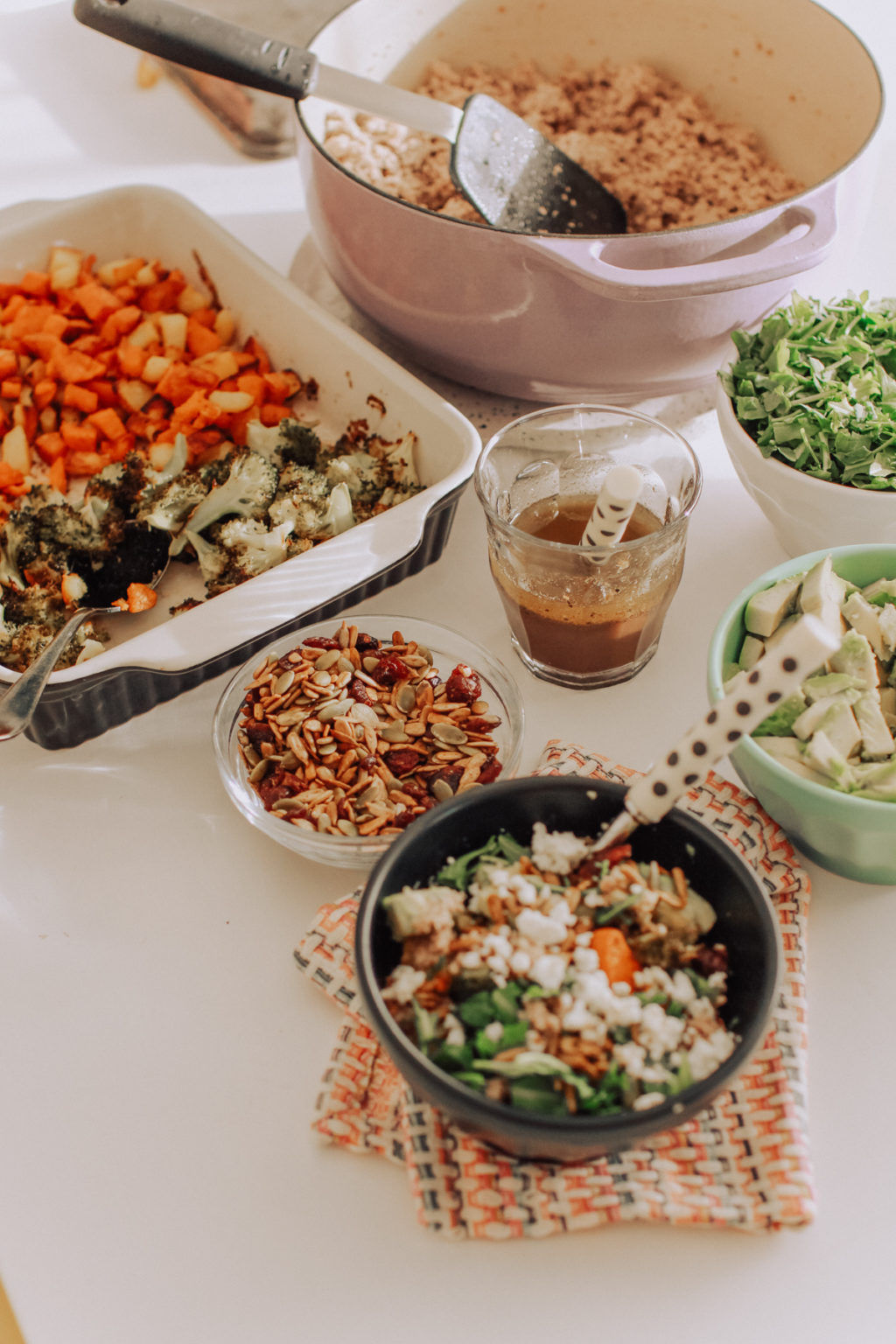 xx, Rae