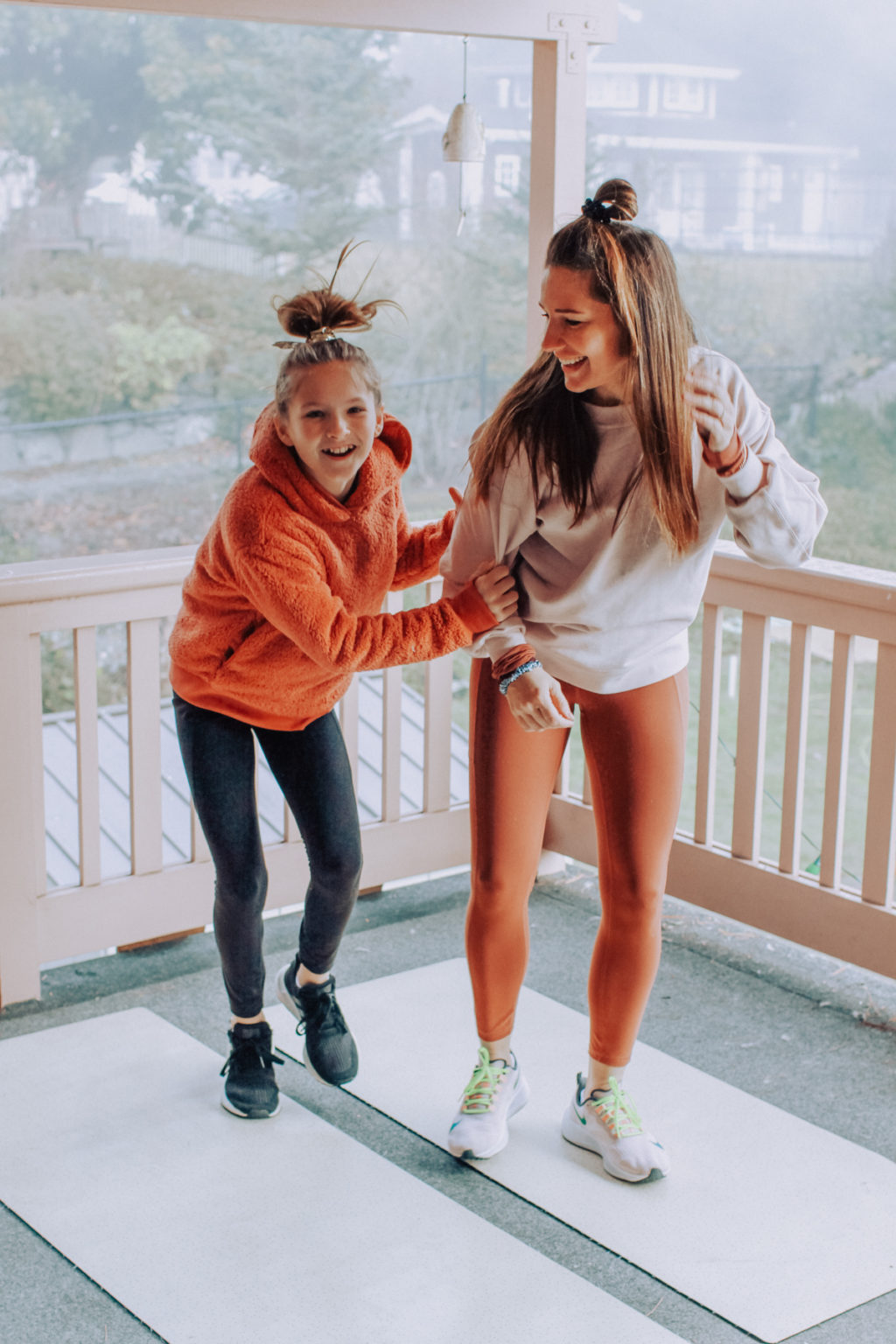 Because how our body looks will only get us so far (and us ladies have a knack for finding the silliest of flaws anyways), but taking care of our bodies and our health will get us everywhere. Literally. Here's 10 reasons to move your body that have nothing to do with being a certain size and everything to do with supporting our most priceless asset, our health, and with it our immune system, mental heath, and life!
10 REASONS TO MOVE YOUR BODY
It feels amazing… once you start ;).
Workout clothes are really cute — linking some winter favorites below!
It makes you happy… hello endorphins.
Boosts your immune system and increases your metabolism.
Sets a pretty amazing example for your chillens. (Speaking as a child that watched her parents workout and eat well — more evidence in the pics with Tilly + Pop)
Improves muscle strength and agility and promotes youthfulness and playfulness.
Helps detox your body and deliver nutrients which benefits everything from your sleep to your brain/memory to your skin and everything in between.
Lowers your risk of developing chronic diseases… sign me up!
Improves how your lungs and heart function… take that respiratory virus'.
Reduces feelings of anxiety and depression… can't beat that!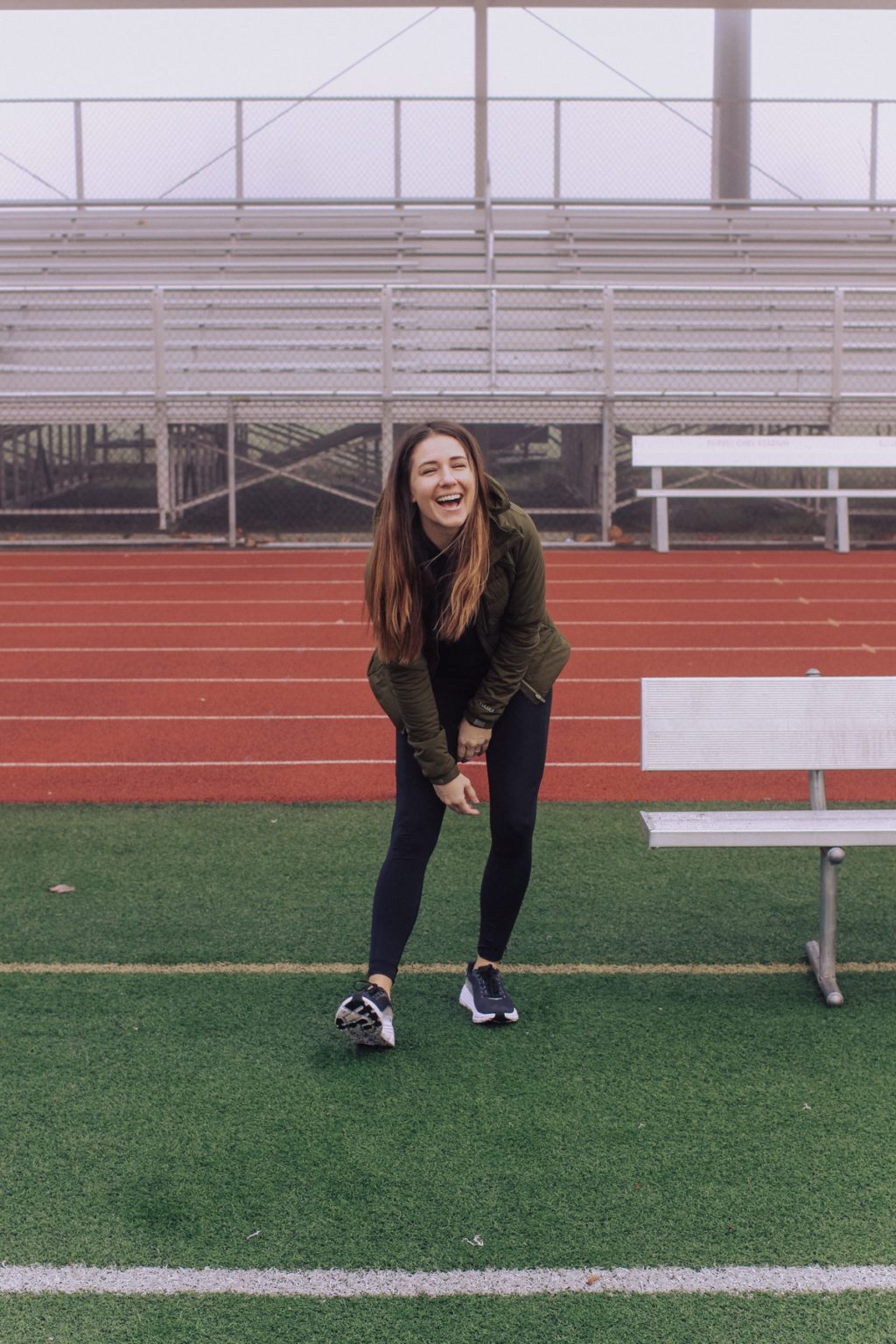 I've always moved my workouts indoors once winter hits but have found that not being able to step away from the needs of my kids (MOM! Wheres my….) and home (Hmmm, I should switch the laundry during the 30 second rest…) makes it hard to stay focused and motivated. So, this year I've been getting outside as much as possible and am loving the resluts! Having friends to meet up with a couple mornings a week has made a huge difference in keeping me accountable and investing in some warm workout gear has made them more enjoyable while also taking away any excuse I might have. Linked a few favorites in case you need a little motivation to get moving outside!
THE BEST WINTER WORKOUT GEAR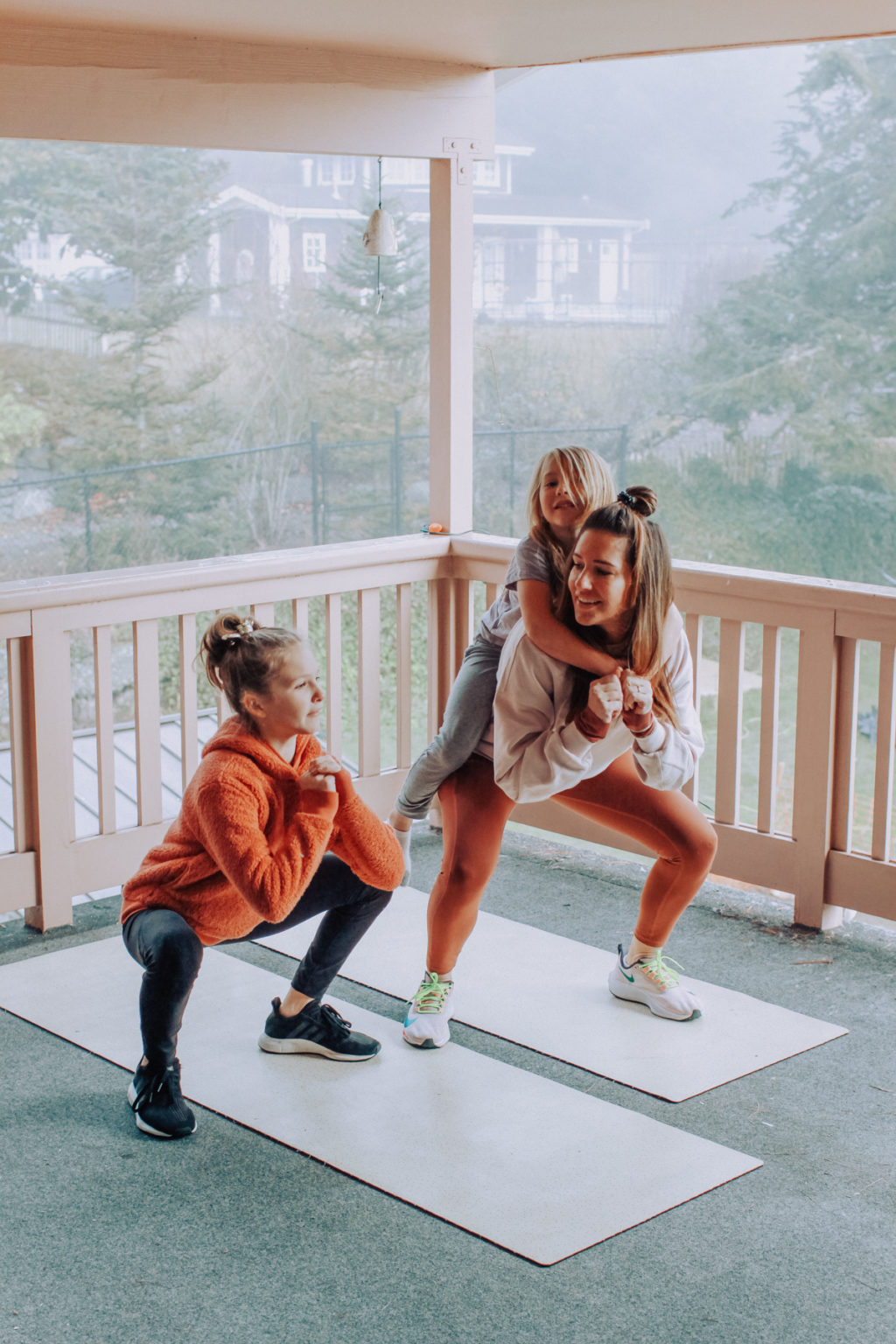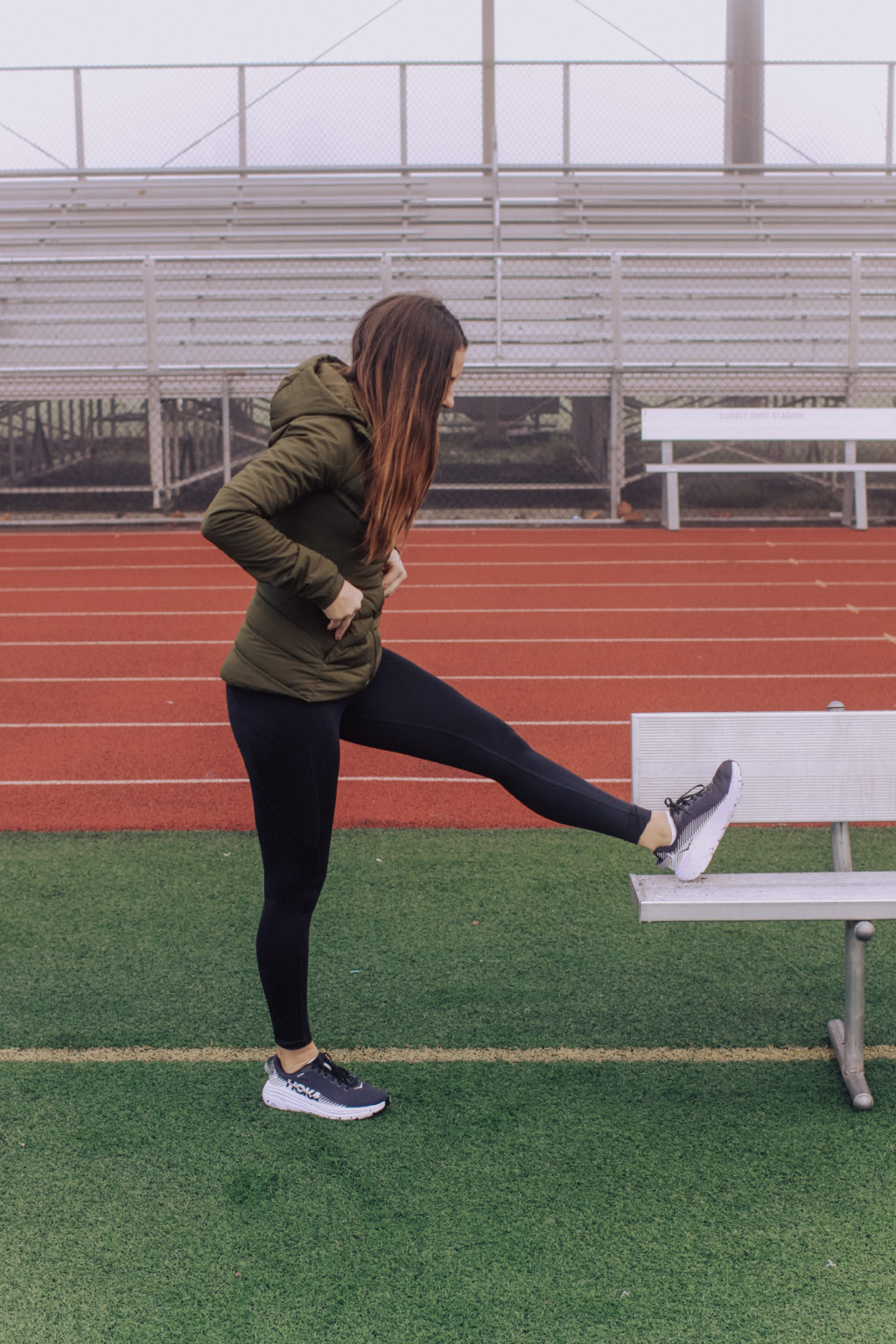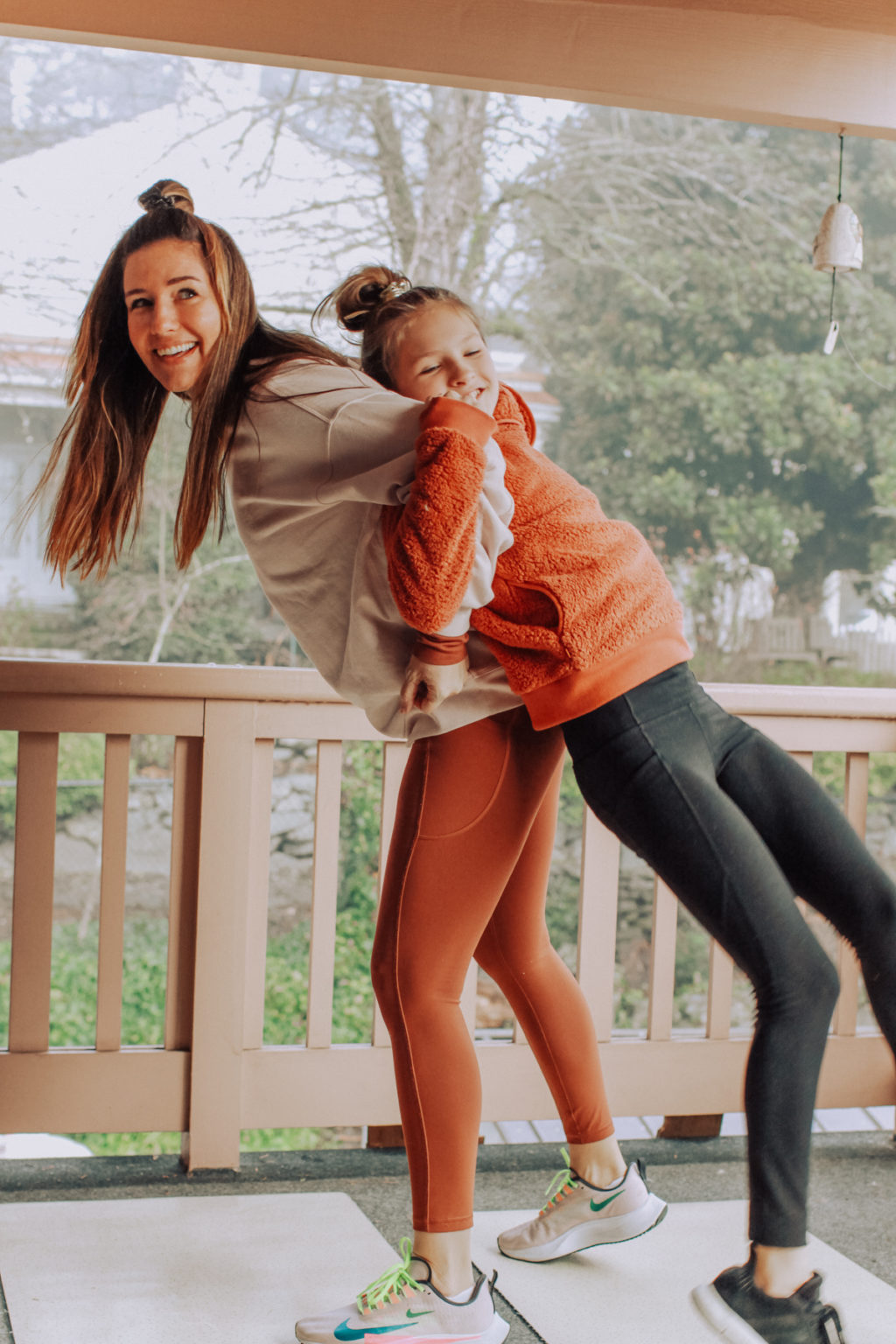 Hope you guys all have the best start to 2021!
Curious if you set goals, intentions, pick a word, make a resolution, or a list of less of/ more of?
We usually pick a word. Last year I did nothing and just took it off… must have had a feeling that life would get flipped upside down and it all be throw out the window, lol. This year my word is consistency and I'm excited to incorporate it into different areas of life — including health — so buckle your seatbelts and get ready for more content on the subject!
xo, Rae
P.S. — More work out posts HERE, HERE, HERE, HERE, + HERE!