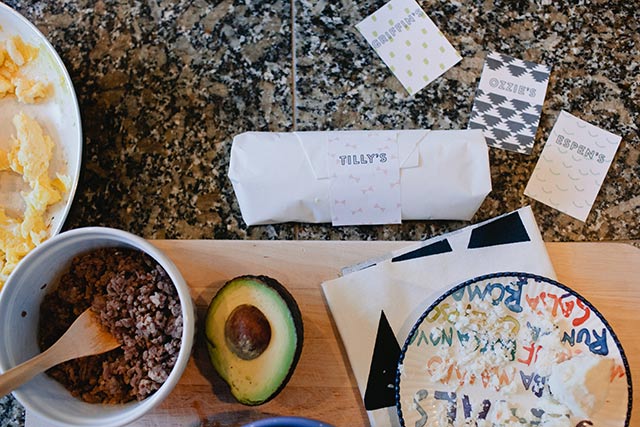 One thing I will for sure miss when the kids head back to school is the leisurely, no hurry to get dressed or eat breakfast kind of mornings. We tend to eat healthier when we're not in a hurry to get anywhere. Plus I think dirty hand-dishes before 9am should be illegal and while I take one for the team sometimes and am spoiled by a husband that doesn't mind helping in the kitchen, what I really love are make ahead brekkies like these cookies, energy bites and today's recipe — freezable breakfast taquitos (or burritos).  It's a win-win because the kids get a quick, warm breakfast full of healthy proteins, fats and carbs and I only have a wrapper to throw away.
Of course, it takes some prep work and cute labels :) both of which are below!
You'll Need:
Eggs, scrambled
Favorite ground breakfast sausage, cooked
Favorite tortillas, warmed up so they are easy to work with (we use fresh uncooked tortillas because they only have a few ingredients and no preservatives — found in the cooler section by the salsa)
Cheese, crumbled or grated (Cojita (pictured) is a fun one to try!)
Favorite salsa (or several to choose from!)
Avocado, diced (they have a different texture after being in the freezer and then thawed but so far no one has noticed)
Butcher paper for freezing
These editable sticker labels for freezing, or use tape and write on the paper… they would also be cute on sack lunches.
Here's How:
Set out all your yummy ingredients. Take orders or let each person assemble their own burrito/taquito. Wrap in butcher paper and seal with labels or tape. If desired, for younger eaters, cut burritos in half before wrapping. Place in freezer for up to 3 months.
When you are ready to eat, unwrap and warm up in the oven, microwave or frying pan. Add a little coconut oil to the fry pan to make taquitos!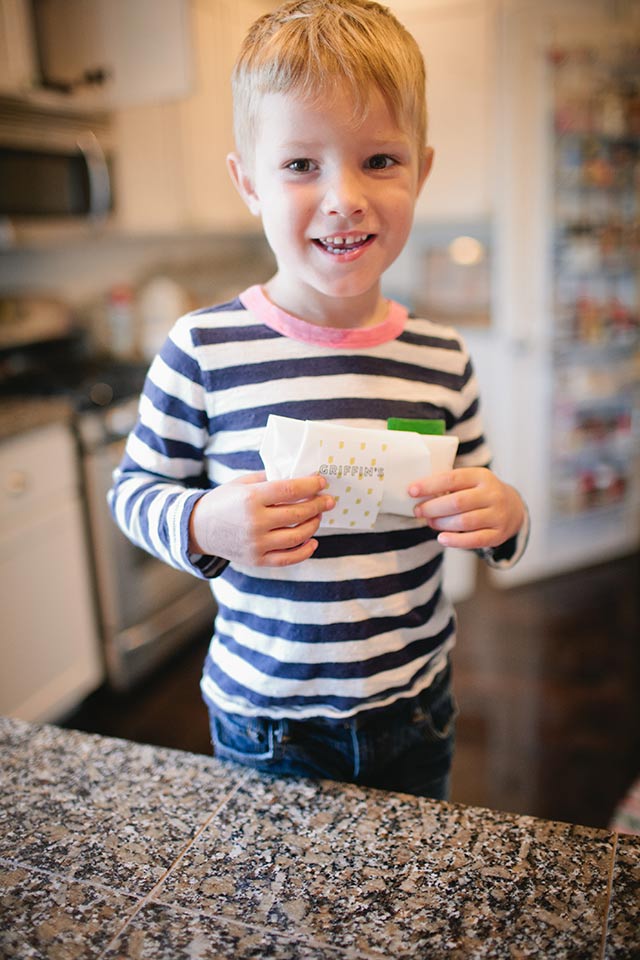 We made a batch to freeze last week but they have since been devoured so next time (maybe over the weekend?) I'll double up on everything.
Do you have a favorite make ahead or freezable brekkie recipes? I would love and appreciate any suggestions so please share in the comments!
XO, Rae
(images by Stacy Jacobsen)