Snack plates, Cutie platters, Charcuterie boards, whatever you want to call them; I call them the answer to all of my problems. At least when it comes to hungry humans, casual entertaining and lack of time (or energy). I love that the two main requirements of a cutie platter are that there's little to no prep or cooking — the only exceptions (for me) being warming up brie or meat or popping popcorn. Otherwise, it all comes down to what's in your pantry and refrigerator and how many options you want to put out. To make it easier, I've put together a list full of snack platter suggestions to use as a reference when shopping or throwing one together at home. I tried to give lots of options + include kid friendly items, but it is in no way exhaustive. Save it to pinterest or your phone for safe keeping!
My favorite time to throw a platter together is after church on a cozy Sunday. A few pics of our snack sesh and movie watching this past weekend below. We checked "You've Got Mail" off our fall list of movies! Got a lot of questions regarding our little sheet trays — you can find them HERE and the parchment liners we use for them HERE (fold over or cut in half to fit!).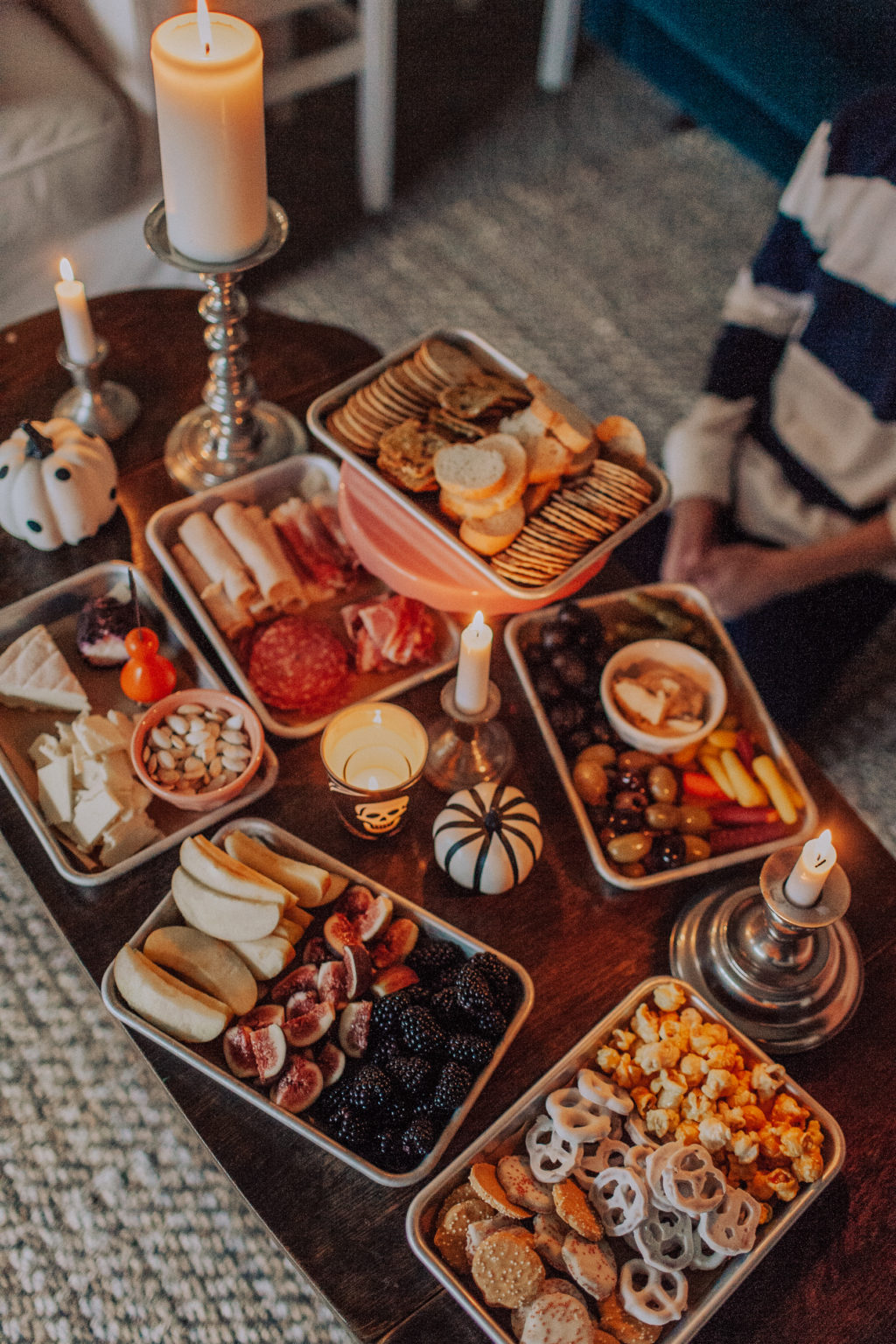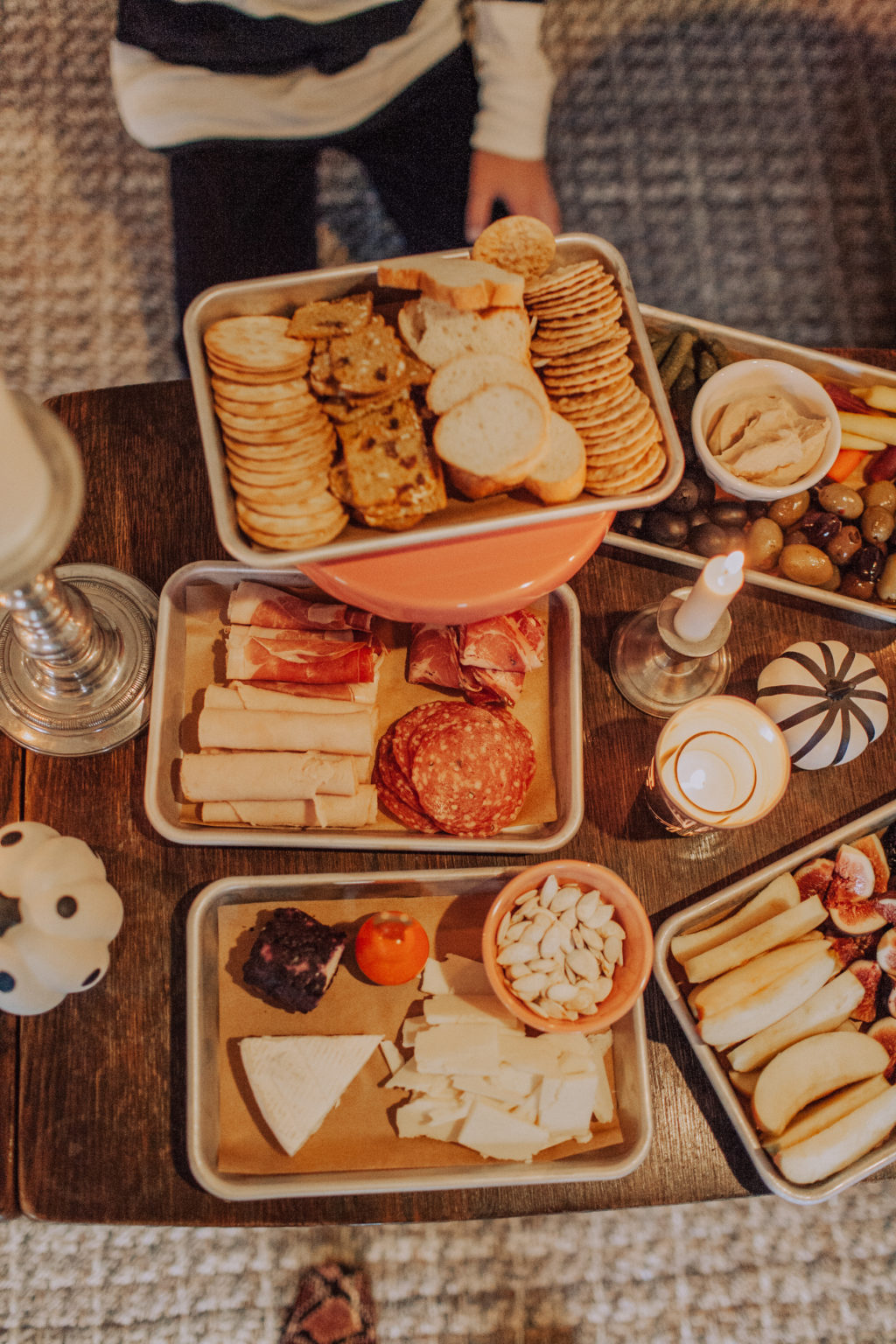 What's your favorite thing to snack on during the fall months?
I could eat brie and flatbread crackers as a meal, lol.
Don't forget to save to pinterest or your phone and tap the heart if you like this post!!!! You're the best!
xo, Rae