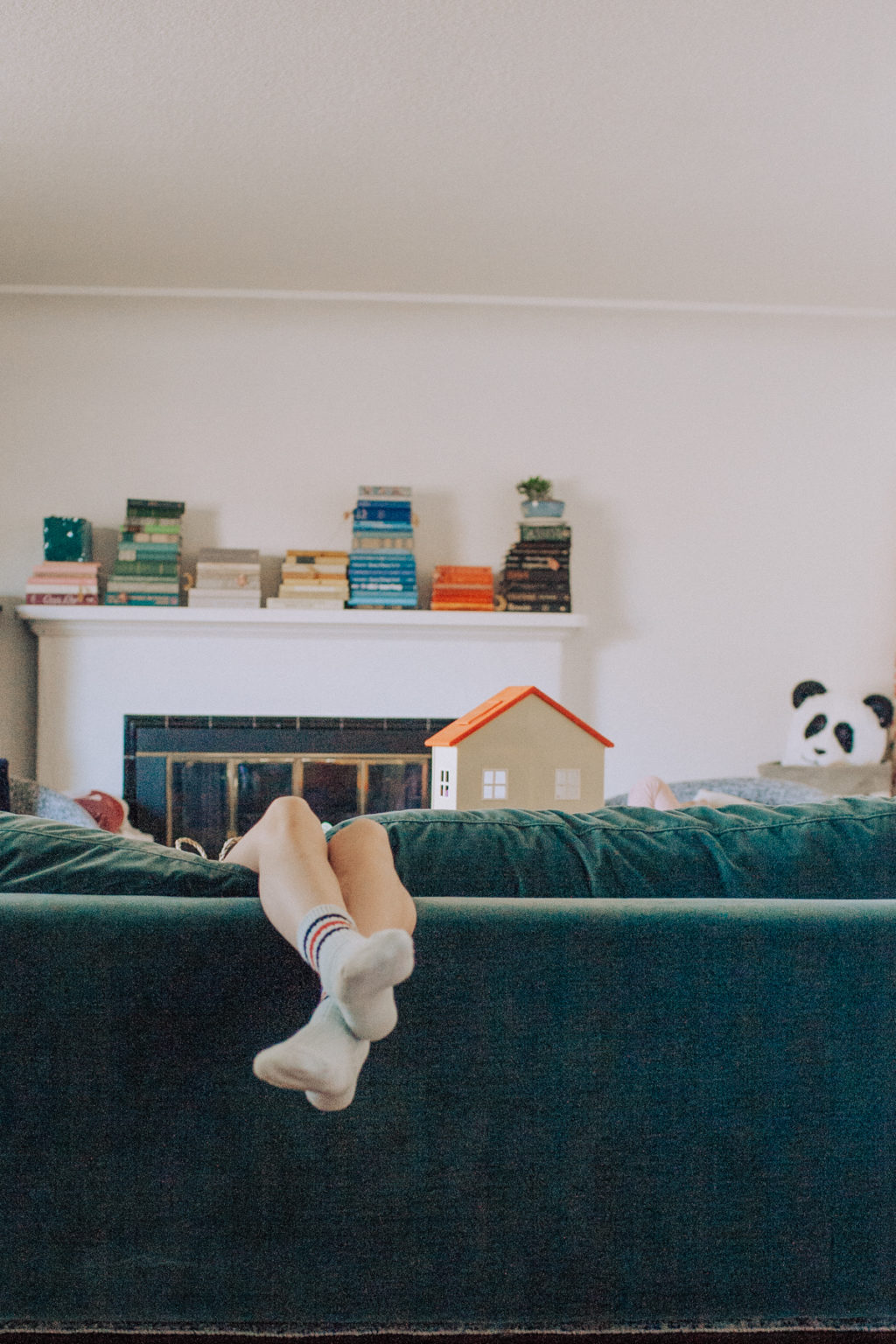 Feeling like we have so much to catch up on, but here are the top 5 things that come to mind!
HEY, HEY TEACHER: How is homeschool going? We've been figuring things out — some days are definitely more productive than others (can you relate?) and I feel like I spend just as much time doing tech support as I do teaching, checking work, + simply keeping kids on track (squirrel!). But let's be real, most of my time is spent feeding everyone, lol. This months meal plan has been a helpful guide + I'll be sharing lots of quarantine snacky-snacks on Stories starting today! Oh, and if you need a little break and something that might pass as science, my kids have been obsessed with the show BRAIN GAMES. You can watch it on Disney+, on demand (if you get National Geographic) or purchase on Prime, etc.
MAKING THE MOST OF IT: Tomorrow or next week I'm going to have the kids and myself make a list of things we miss, don't miss, won't miss, + don't want to forget when quarantine is over. YOU SHOULD TOTALLY JOIN US! Maybe I'll come up with a worksheet to share… I've also been thinking about doing a daily habit tracker too — to keep me accountable for drinking water, working out, etc. This season might suck but I definitely don't want it to go to waste! Here's to feeling better, living better, + loving better on the other side! I mean, we really have no good excuses left :)
ZOOM, ZOOM: I'm obsessed with eavesdropping on my kids' zoom meetings…. all the voices and little comments. SO! CUTE! Will definitely make my "things I will miss" list.
HOME UPDATE: Feeling very settled in our new digs (even though our mattress is still on the floor, + Espen + Tilly are taking turns sleeping on the couch, 😬 lol), but with everything going on we haven't started renovations (i.e. adding a bathroom and bedrooms in the basement). That being said, we're still busy organizing and cleaning up in the garage and basement, so feeling okay about the delay. Planning on filming a little tour on Friday to share next week… stay tuned!
OUR QUARANTINE FAVORITES: I've rounded up alllll our favorite toys, activities, lounge-y clothes (they sellout fast so don't hesitate if you see something you like!), + home goods (let's spruce things up since our home is multitasking like never before!) that I think will come in handy during lockdown, but also spring and summer! BONUS, just about everything is on sale too.
CLICK TO SHOP OUR FAVORITES — I highly recommend using the "mamas", "home", + "kids" links so you don't miss anything!
Kinda digging all these frames stacked against the wall, but also can't wait to see them hung up!
Also smitten with our new swivel chairs (in pic below)! So cozy and big enough for a pile of kids for movie nights. Also, that pink blanket is the best throw we've ever owned. We have it in blue too, but I want it in allllll the colors.
Poppy's nest… somehow she snagged my phone this morning while it was unlocked 😏 she's the sneakiest of all the kids by far! She loves getting away with things. Tilly, Espen, + Ozzie would all literally tell on themselves if they felt like they were getting away with something, lol. Griff is more like Poppy but way more ballsy about it. Being sneaky is not part of his m.o.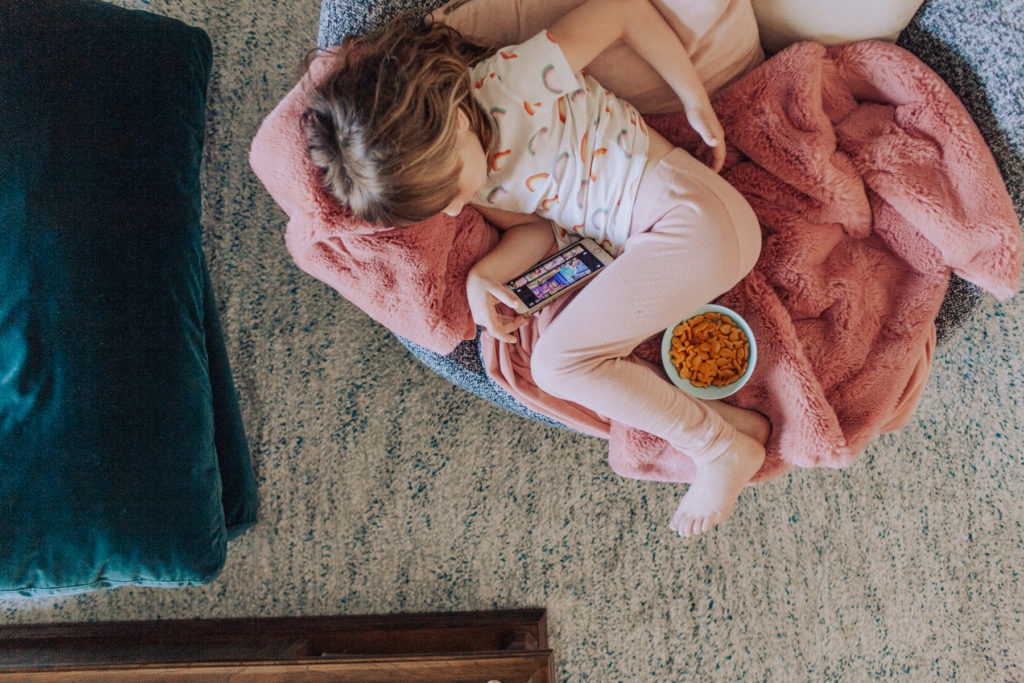 Heyyyyyy, it's me!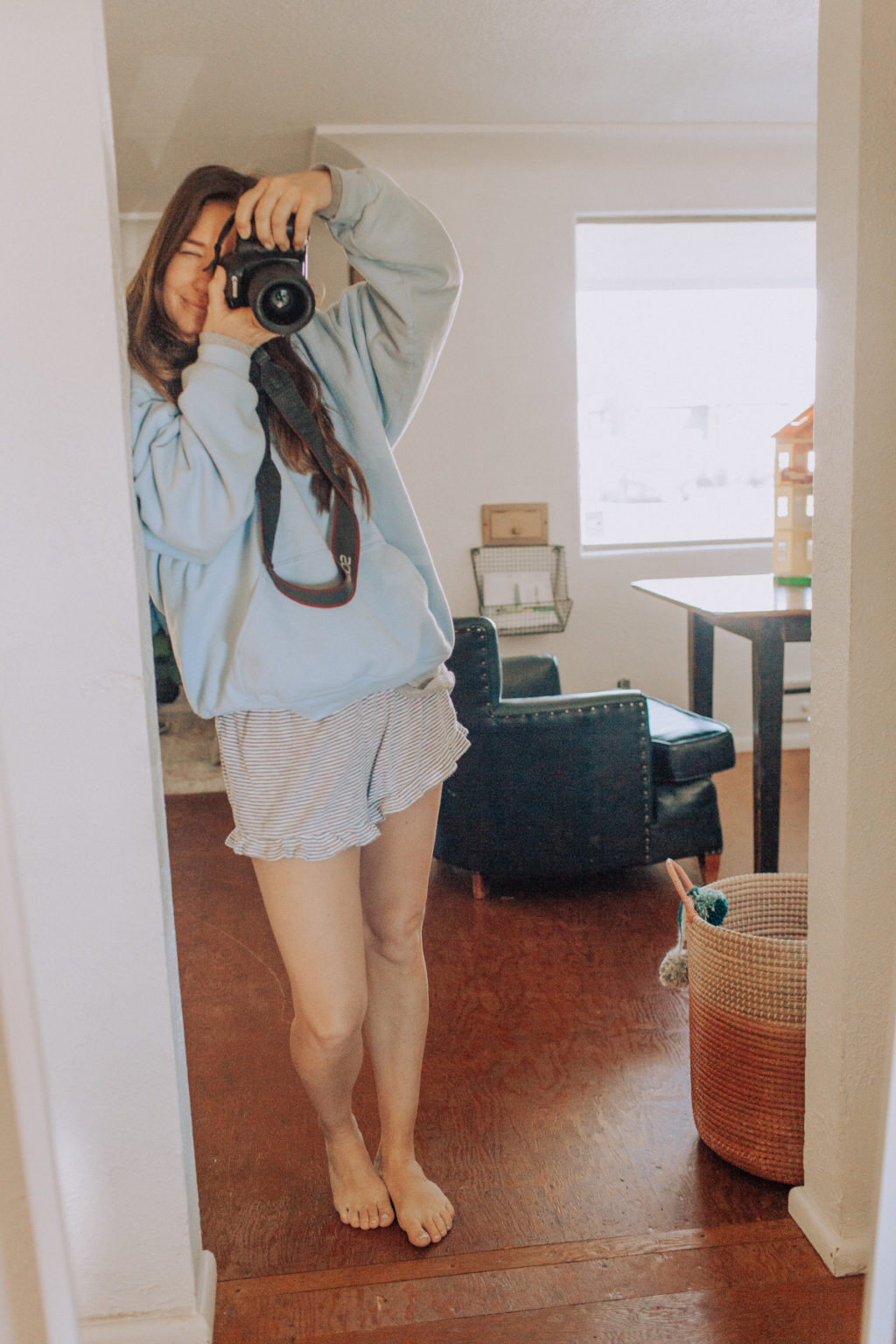 Love having the kids' book bin in the family room :)
Are you guys feeling the lack of separation of well, church and state (so to say)? Everything kinda running together: school, work, play, home, gym, mealtime, family time. Never before have we or our dwellings been asked to multitask at this level and it's overwhelming. Although I gotta say, I feel at home with it. For better or worse, I've always believed in things sharing the same space and time. Work around kids, toys in living rooms, + art, learning, eating, + playing everywhere. So it's really not that much of a departure from our normal lives — we just have a much more open social + sports calendar.
That being said, the lack of breaks, quiet, alone time, nail appointments + date nights (out, please!), has me in my feelings sometimes and totally pooped by the end of the day.
Excited to hear how you guys are doing and what you think of any or all of the above!
xo, Rae
P.S. — Did you see my latest go-to cocktail!?