Gimme all the red, pink, and hearts this time of year, but I think there's also something to be said for trying valentines day styles and decor that are a little less obvious. Since my kids (mostly the boys) agree wholeheartedly, I decided to keep that in mind while putting together outfits for all the classroom parties next week. While they will most likely be editing what I picked out, I think they turned out pretty cute and (BONUS!) will be wearable long after the Valentine festivities end.
POPPY'S HEART DAY DUDS | heart sunnies, target | hair clips, ryan and wren on etsy | bomber jacket , peek kids on sale | swing dress, june and january | leggings, peek kids on sale | metallic high tops, zara kids (similar here + here)
TILLY'S HEART DAY DUDS | striped tee, peek kids | denim pinafore, mini boden (similar here + here) | heart, eyes + fries before guys patches, ban.do | emoji, ice cream + monster patches from crewcuts | necklace, DIY here | big and small ice cream shooters, amazon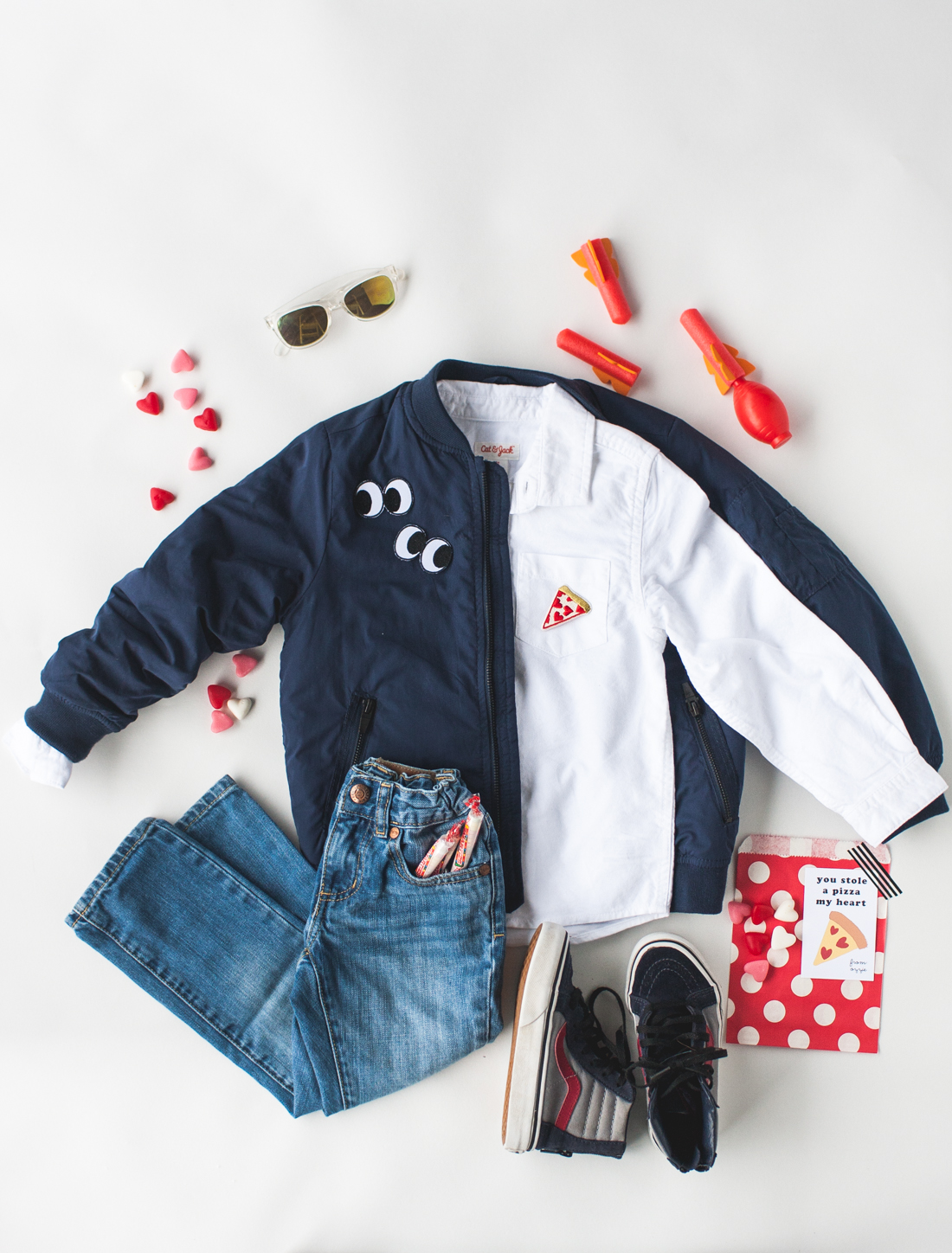 GRIFFIN'S HEART DAY DUDS | navy bomber, zara kids | eyes patches, ban.do | white button up, cat and jack | pizza patch, crewcuts | denim, peek | vans, nordstrom (similar here + here)
ESPEN'S HEART DAY DUDS | pizza shirt, crewcuts on sale | wild thing tee, peek kids (similar) | joggers, crewcuts | new balances, crewcuts (similar)
Espen's outfit is my fave. If it could talk I think it would say… I like a good party and love pizza but don't take all the lovey dovey heart day stuff too seriously. Which is exactly what most 4th grade boys are thinking so it's perfect :)
Happy weekend you guys! Hope it's a warm and cozy one. We'll be spending ours running the kids around to their activities and putting all the finishing touches on our Valentine's. Thankful for activities that keep us busy indoors right now because brrr!
xo, Rae