I hope everyone had a good weekend and kick-off to spring!? On the way to school this morning Poppy asked me, "Mom, what did we do this weekend?" and I honestly had to think about it before I answered, "Oh, stuff." (LOL) Lots of little things like soccer games, garage cleaning, time with friends, and grass planting prep in the backyard. It was one of those weekends where I felt like we did everything and nothing all at once, but it felt very well-spent as I crawled into bed last night.
Thankful that it's Spring and even though we don't get the 70 degree weather like a lot of the country, we definitely feel the shift. Life is looking up friends. Do you feel it!? If you've been boldly dreaming of things all winter, it's time to be brave enough to pursue them this spring!!!!
What are you going to work towards this season?
Chances are you'll need some cute outfits while you chase those dreams and this roundup is possibly my most favorite weekend wardrobe yet! It also happens to include lots of items that are on sale, and Tilly made a cameo to share her latest faves!
THURSDAY (is the new Friday?): St. Patricks day (hence all the green), ready to go sweat at a Tabata class, head straight to Espen's first High School soccer game, and then spontaneously ended up at a local watering hole for drinks with friends (still sweaty) because we've never met an excuse to have fun, we didn't like.
*Wearing size 6 in the 6″ and would live in them if I could. So comfy.
**Wearing a 6 and is a little tight… will size up next time!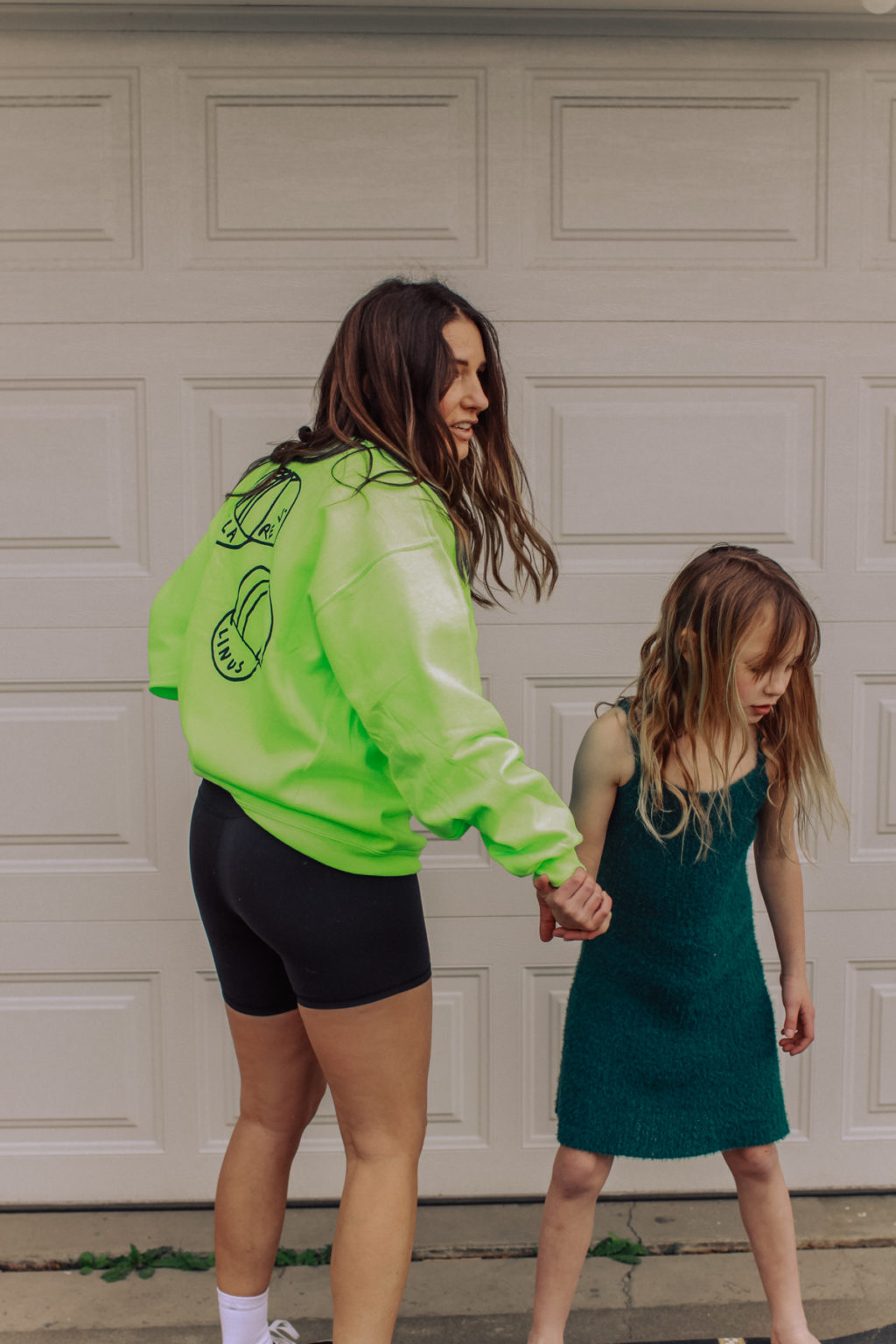 The back of the sweatshirt is so cute and the wording on the front means, "BIKE GANG". 🖤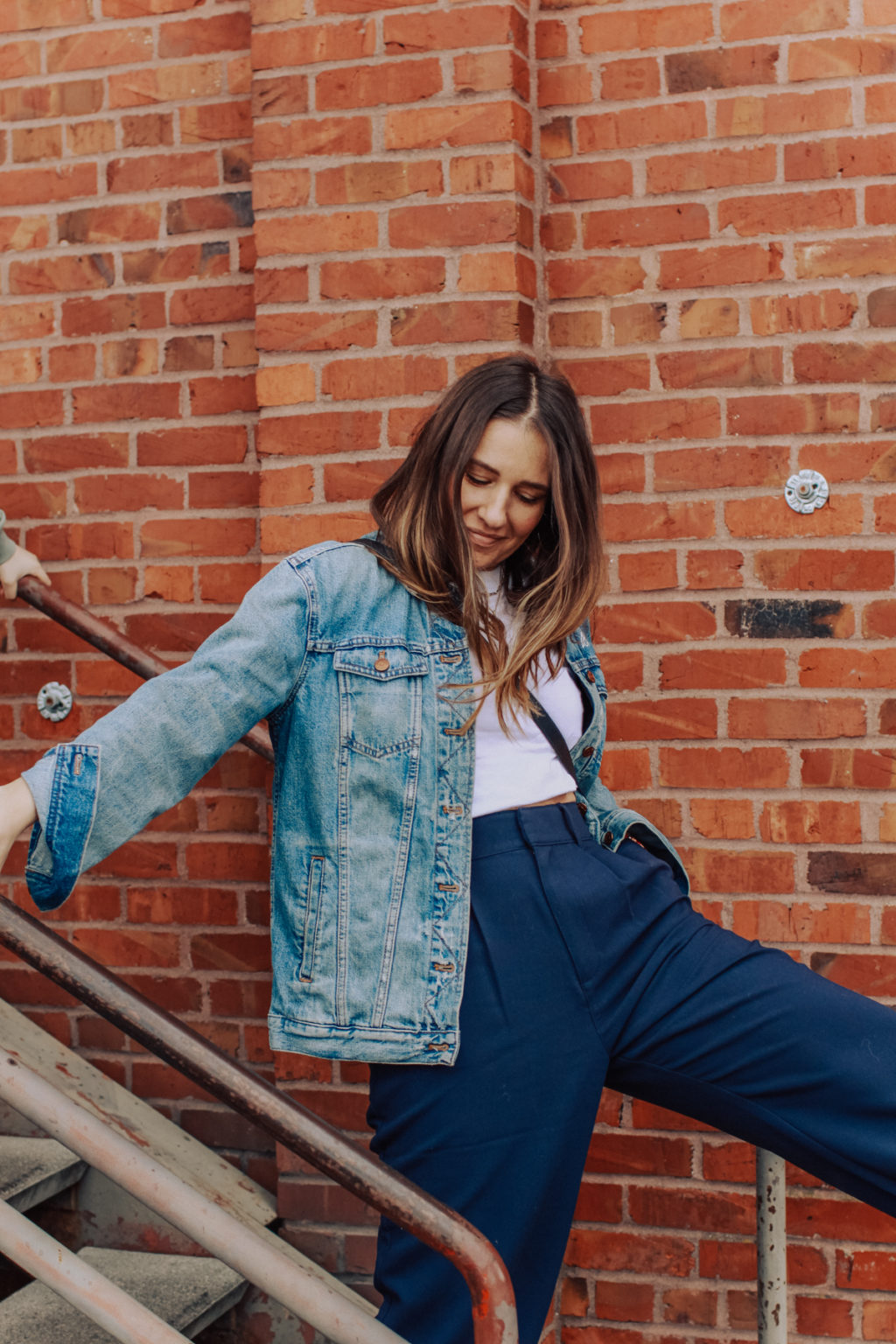 FRIDAY: Lunch date with a couple of my best dudes (lucky girl). Griff stayed home with a stomach ache that was disguising the simple need for a personal day (I'm pretty sure) and some mom and dad time. We played a guessing game (with yes or no questions only) while waiting for our food and Johan introduced us to the world of WORDLE.
*Wearing a medium and have lots of room – ordered a small in the light blue to try… they're on sale!
**Tucked into bra, wearing small – also on sale!
***Wearing a small – on sale!
Is it just me or do Griff and I looking a lot alike in this pic!?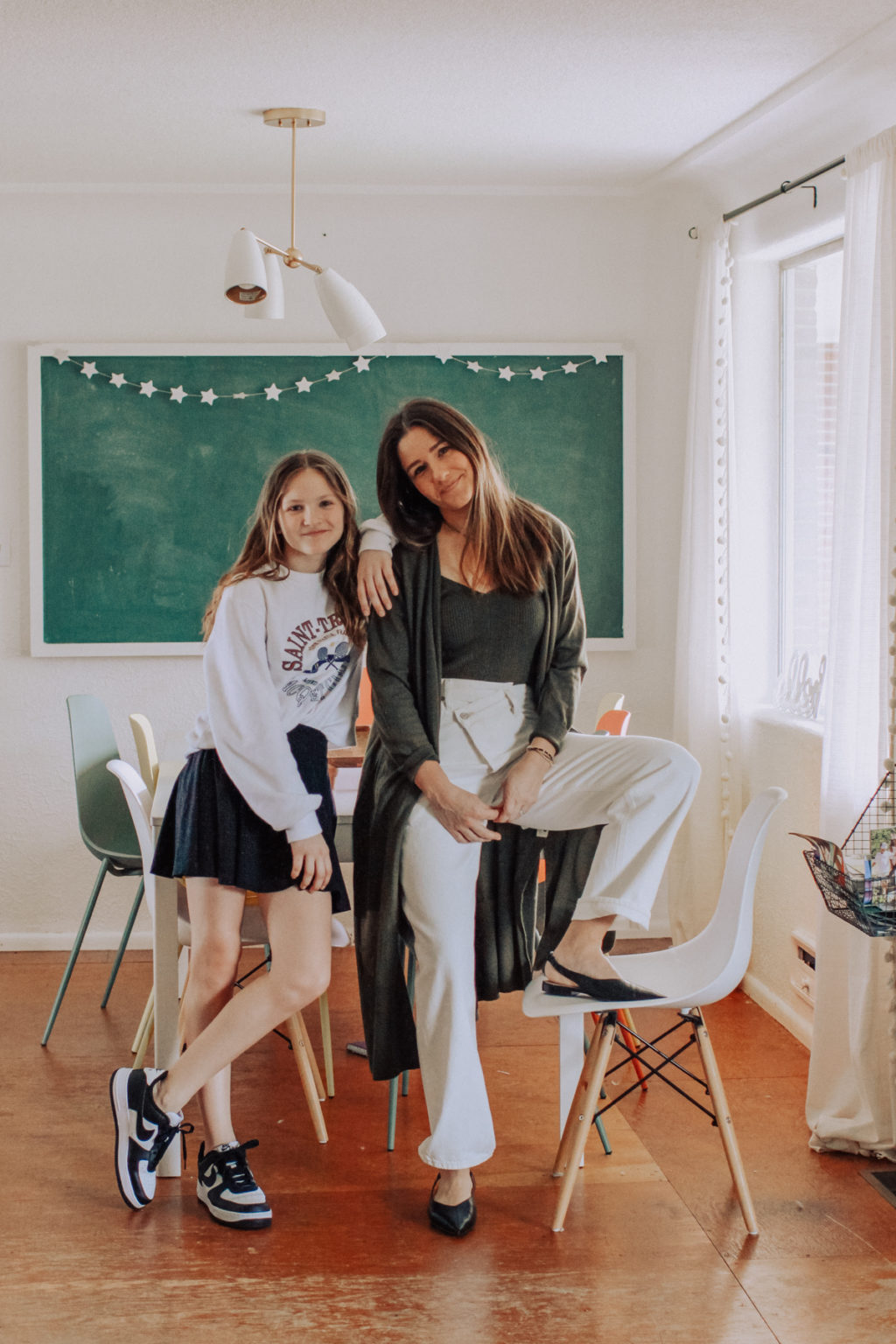 SUNDAY (guess we skipped Saturday, lol): Pretty much went to church and then got ish done! Made stuffed pasta for dinner (yum) and plan on sharing our recipe later this week!
*The pics do not do this little set justice! Favorite purchase in awhile! Wearing a small in both.
*Wearing size 27 (my usual in Agolde) and love them and how they fit… loose but not super oversized. Usually a 26 in Madewell for ref.
*Wearing an XS. I would say fits tts for a "boyfriend" style without being super oversized.
**So many cute options here (the blue check!) for girls tween and younger.
***A NOTE ABOUT THE AIR FORCE 1's: I was getting tired of waiting for a black and white pair of dunks to be in stock and reasonably priced, so made my own pair of dupes out of the custom Air Force 1's! So easy to make your own design and for the same price as a non-custom pair.
Goodness she cute.
HAPPY SECOND DAY OF SPRING FRIENDS!
xo, Rae
P.S. – Here's last weeks wardrobe roundup if you want more inspo!