You guys know how I love a good kid craft. and even though the drawers and cupboards around our home are overflowing with supplies I have extra love for all of the pint-sized crafting kits available in stores and online these days. Choosing a project and gathering supplies takes time and planning and has easily kept me from crafting with my kids as much as I would like. So when Sew Mama Sew + Bluefig announced their kid's sewing challenge using one of Bluefig's learn to sew kits, I jumped at the chance knowing Tilly (my 7 y.o.) would be especially excited about it.
She's been b-e-g-g-i-n-g me to teach her how to sew but we've had the darndest time choosing a project since she would like to skip all the easy stuff and make a sundress. Ha! She's so much like her mama sometimes.
Bluefig came to the rescue, thankfully! Here is how the project worked out for us….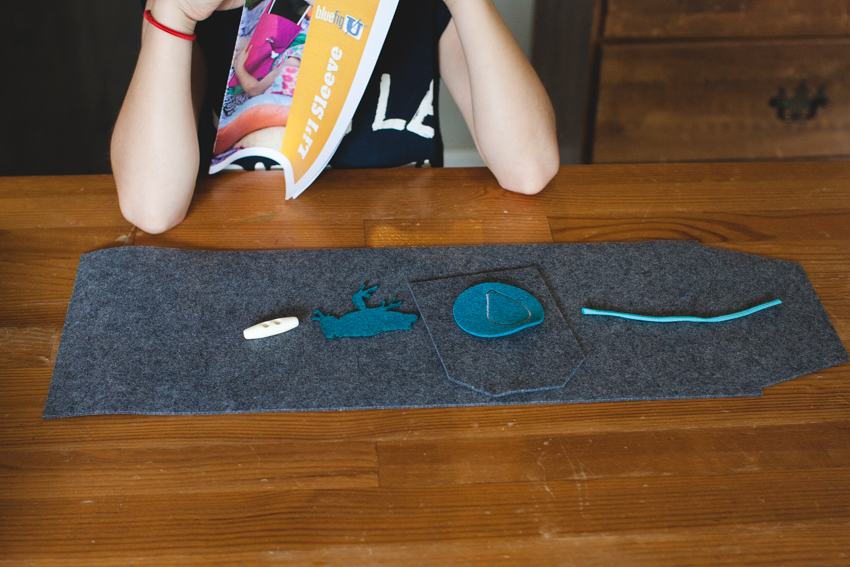 … all the materials came cut and ready to sew with instructions that were broken down into easy steps…
… Tilly learned to measure and make marks and then sew…
… this was of course her favorite part and even though she needed help maneuvering the felt and remembering to put the foot up and down, she did a great job using the pedal and I was thankful my machine has a speed setting :)…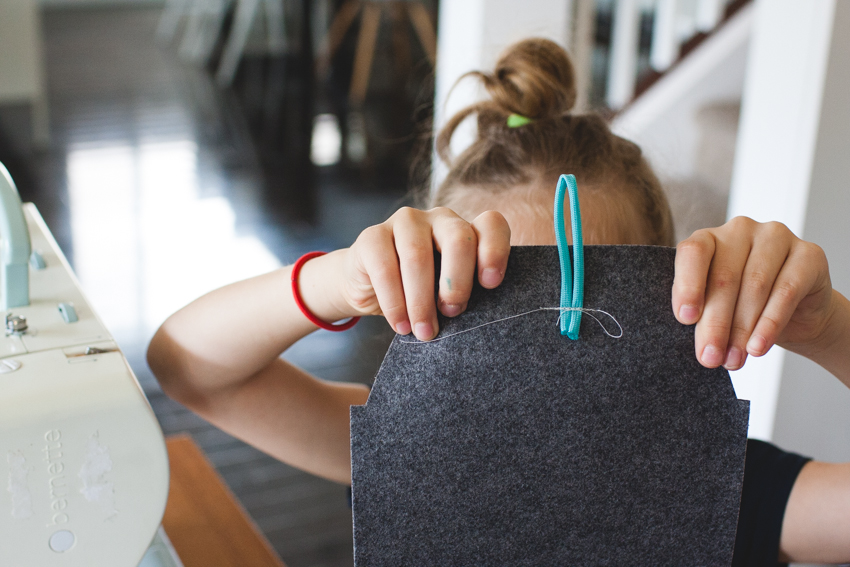 … even with all my help she felt a sense of accomplishment at the end and couldn't wait to put her new tablet sleeve to use!!!
It turned out so cute and useful at the same time. Thanks to Blufig and Sew Mama Sew for the fun project and challenge! Checkout more of the learn to sew kits on the following sites:
And if you are looking for more summertime crafts to do with the kids, here are a few of my faves:
RAIN MAKERS / STRAW NECKLACES / STRAW WIND PIPES
XO, Rae