Oversized button downs are always a good idea and therefore felt like a no-brainer for a round up! You can dress them up or down, wear as a light jacket or swim coverup, with jeans, leggings, dresses, shorts, buttoned up, half tucked, full tucked, or loosey-goosey. The versatility is endless and the fit is classic which is why they're a must have staple in any wardrobe. Finding one that fits how you want at a reasonable price can be challenging though, so I ordered 6 options at varying price points ($98 to $37) to see what's out there. Sharing links, sizing, and other details below (for ref. I'm 5'7″ and 135-40). If you've been in the market, hopefully you'll find a good one (or three) to add to your closet!
SHOPPING TIP: Button downs are one of those items where you can save money because the fabric is typically 100% cotton (cheaper ones might have polyester in them too) so unless there's a color, pattern, or shape that you can't live without, there's no need to pay more than $100 as the quality won't be any better. i.e. the $89 Anthropologie shirt is just as good as the $200 Anine Bing shirt (even though I really want this red striped one, lol). Sweaters are another story as the materials make such a difference and can justify a higher price tag.
Highly recommend! Love the length, high side slit, and color (there are a lot more options!). I'm almost always in-between a small and medium and sized up to medium for this one. Also (bonus) it washes well!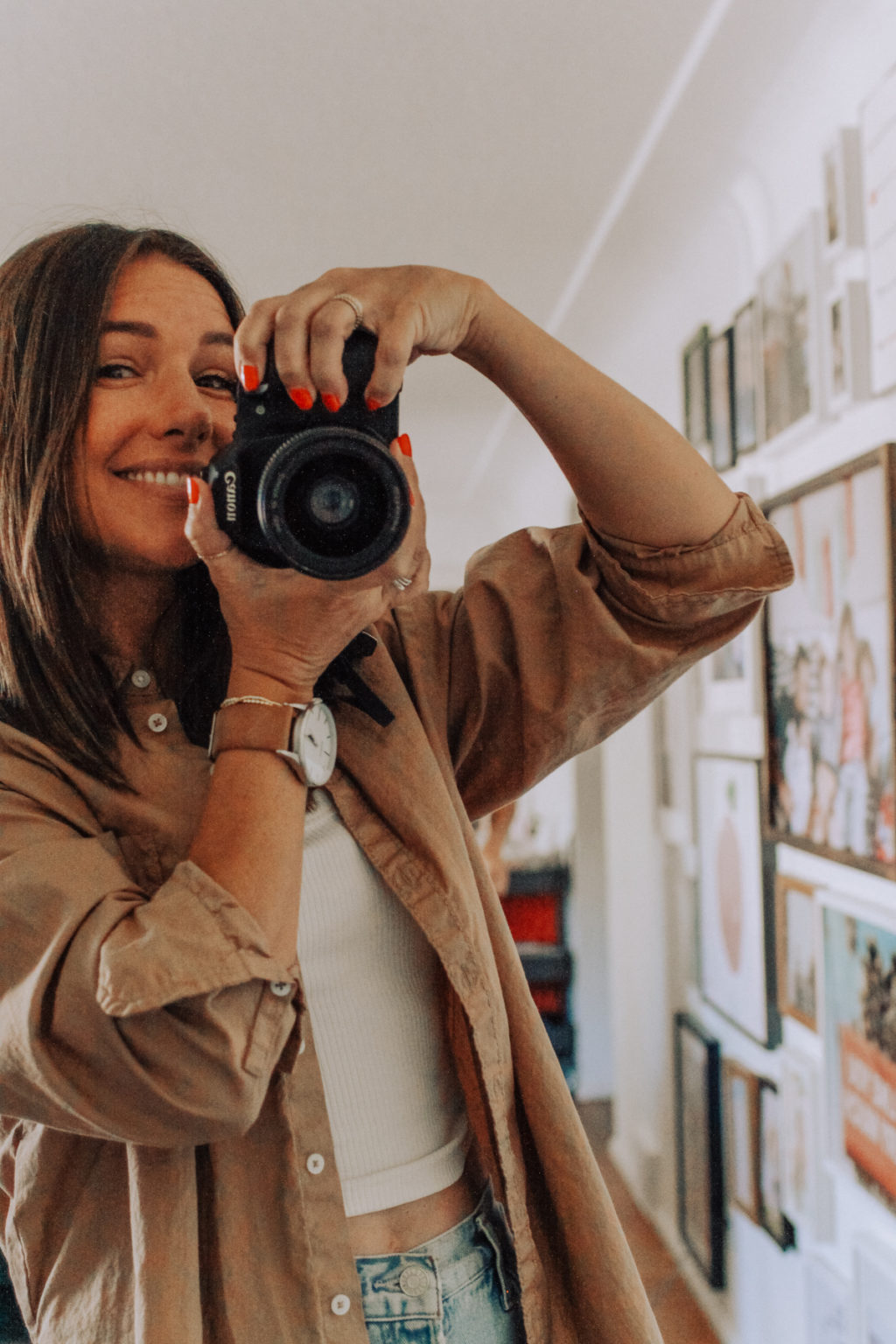 I wanted to love this top (the colors are so good), but it's a miss for me. It has a snap on the inside seam and extra button on the other side so you can wear it more as a wrap which is cute. This shirt might be better for an office wardrobe.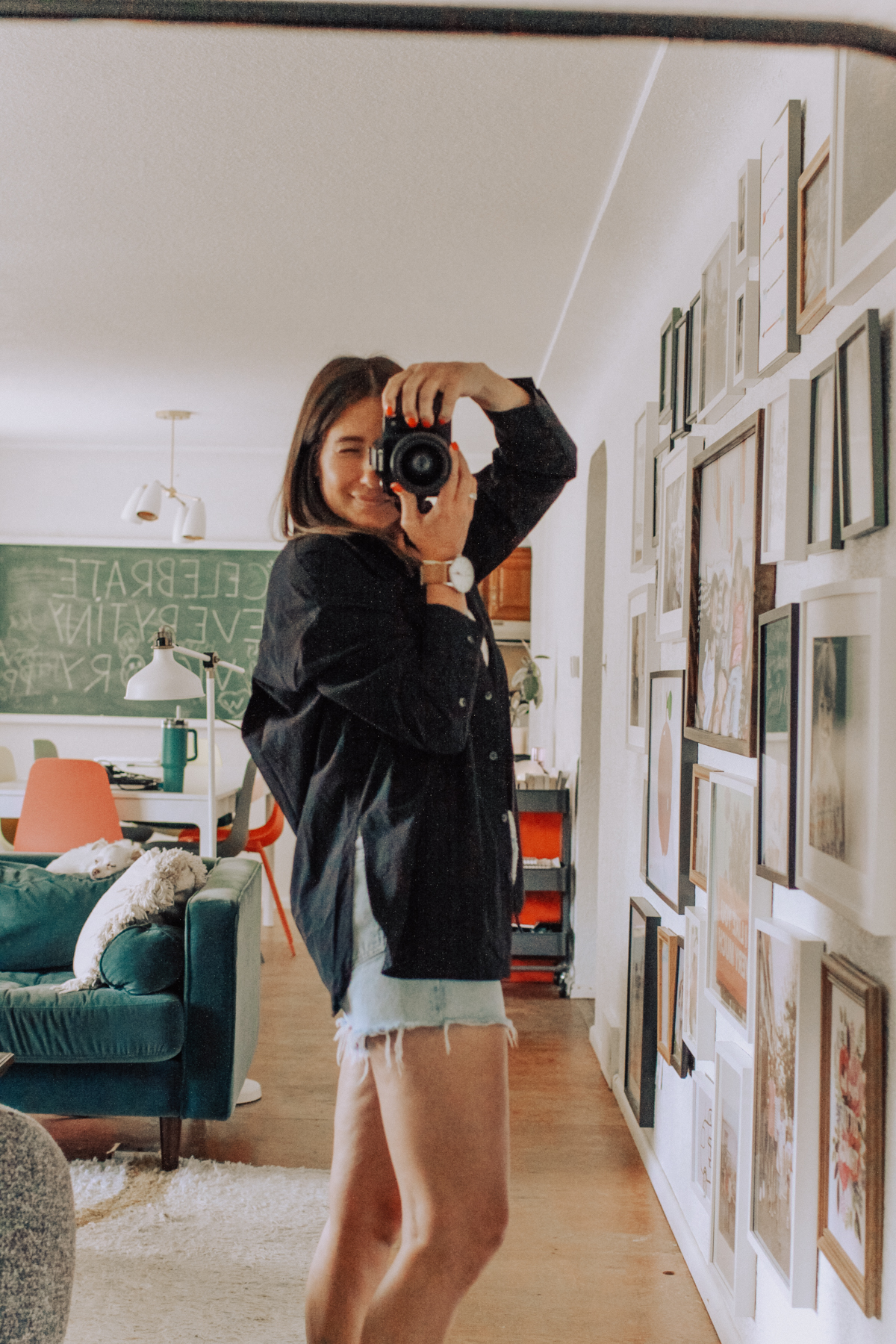 Another winner! Similar fit and feel to the Anthro shirt (love the length and high side slit) but sizing is more generous and you can get matching shorts (which I did of course – also in small).
Purchased mine at Nordstrom, but the size and colors were limited so when I saw the options on FP, I just about died. Definitely feeling the flame color, but they're all so good. The vibe of this top is less "boyfriend" and more "peasant" and also looks really cute tucked in!
Style note: The sleeves are pleated which adds some volume (a cute amount imo) but if you prefer things to be more proportionate, I'd skip this top.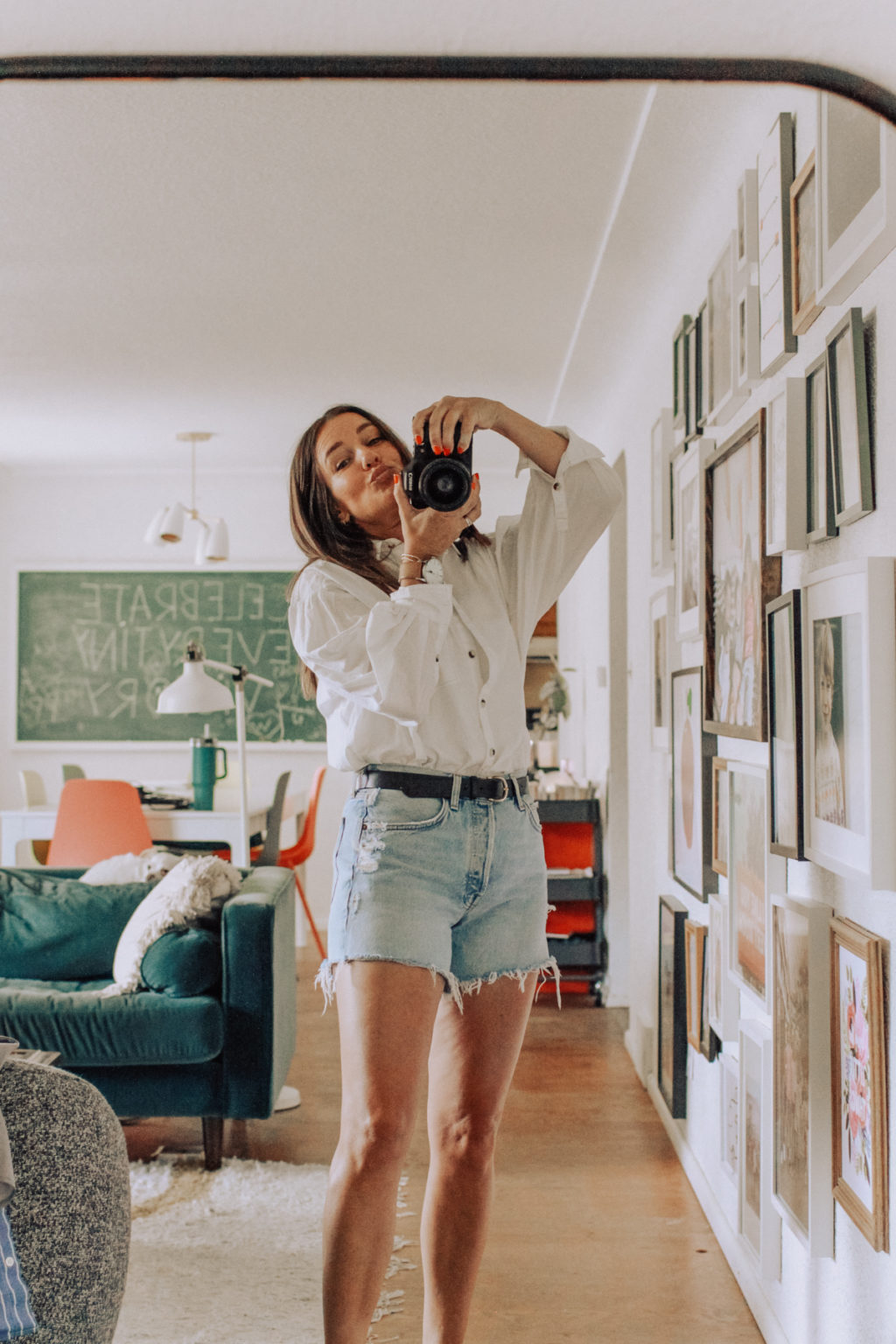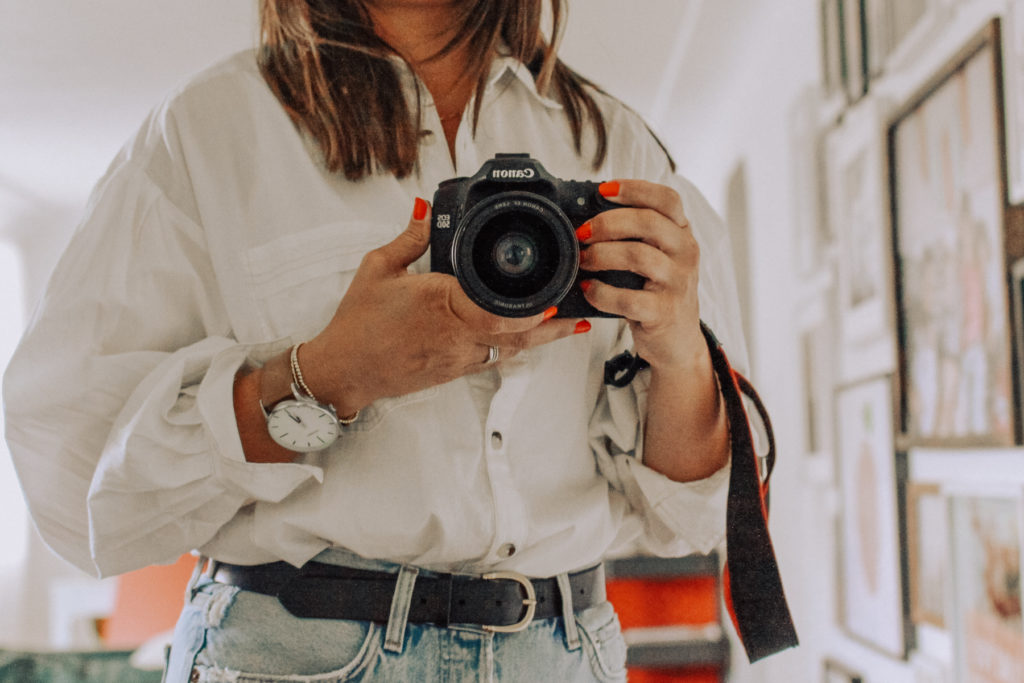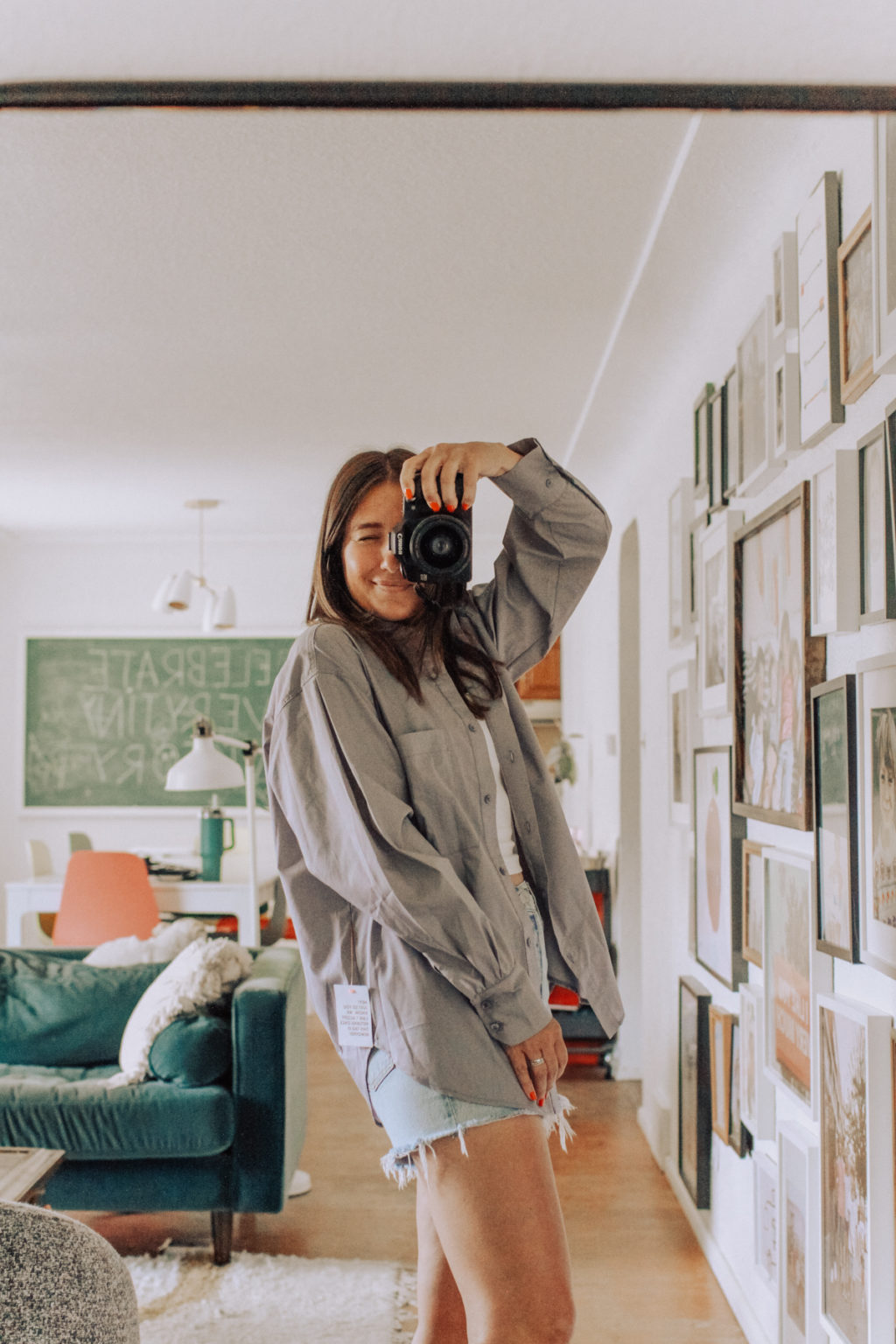 Only $37 and fits like a classic boyfriend style. Love it. Wish they had more colors/stripes!
Last but not least, I love a good preppy moment (usually in a sporty or ironic way) and thought this top would be cute thrown over bike shorts and a tank or sports bra. Plus it's under $50 and comes in several color options!
THE END!
Feel like that was really successful… what should we round up next? Ballet flats and loafers? Jeans? Fall boots? Vests? Fall dresses/skirts? Tailored pants? Non-denim pant options?
That being said, I'll probably do a haul in-between this post and the next round up… I've done a lot of Madewell so let's pick a different store. J. Crew? Free People? A&F? Reformation? Anthropologie? Nordstrom? Mango? Pistola (a new fave shop)? Let me know what you think!?
ily, Rae
P.S. – In case anyone is wondering, here's the tank (medium), shorts (fave, size 27), and bracelets I'm wearing… watch is old and purchased on vacation.
OTHER POSTS YOU MIGHT LIKE: HERE'S WHAT EVERYONE WAS ADDING TO CART LAST WEEK, THE BEST BRAS FOR SMALL BOOBS., OOTD: LOVING THESE JUMPSUIT FOR SUMMER