We've had an abrupt end to summer this past week (after these outfits were worn), but they are all easy to update for fall if you're headed into fall weather too. Also excited to share these outfits of the week because they solidify 3 or 4 of my style rules:
Athleisure is a gift to motherhood and worth the investment.
Button ups are a staple.
There is no such thing as too many sneakers.
Is less of a rule and more gratitude for having a teenage daughter because she shares all the trends and tips without me having to pay any attention… You could say she is my secret sauce in many ways and I'll be doing my best to pay it forward.
Hope you find something (or a few things) you like!
SALE PSA: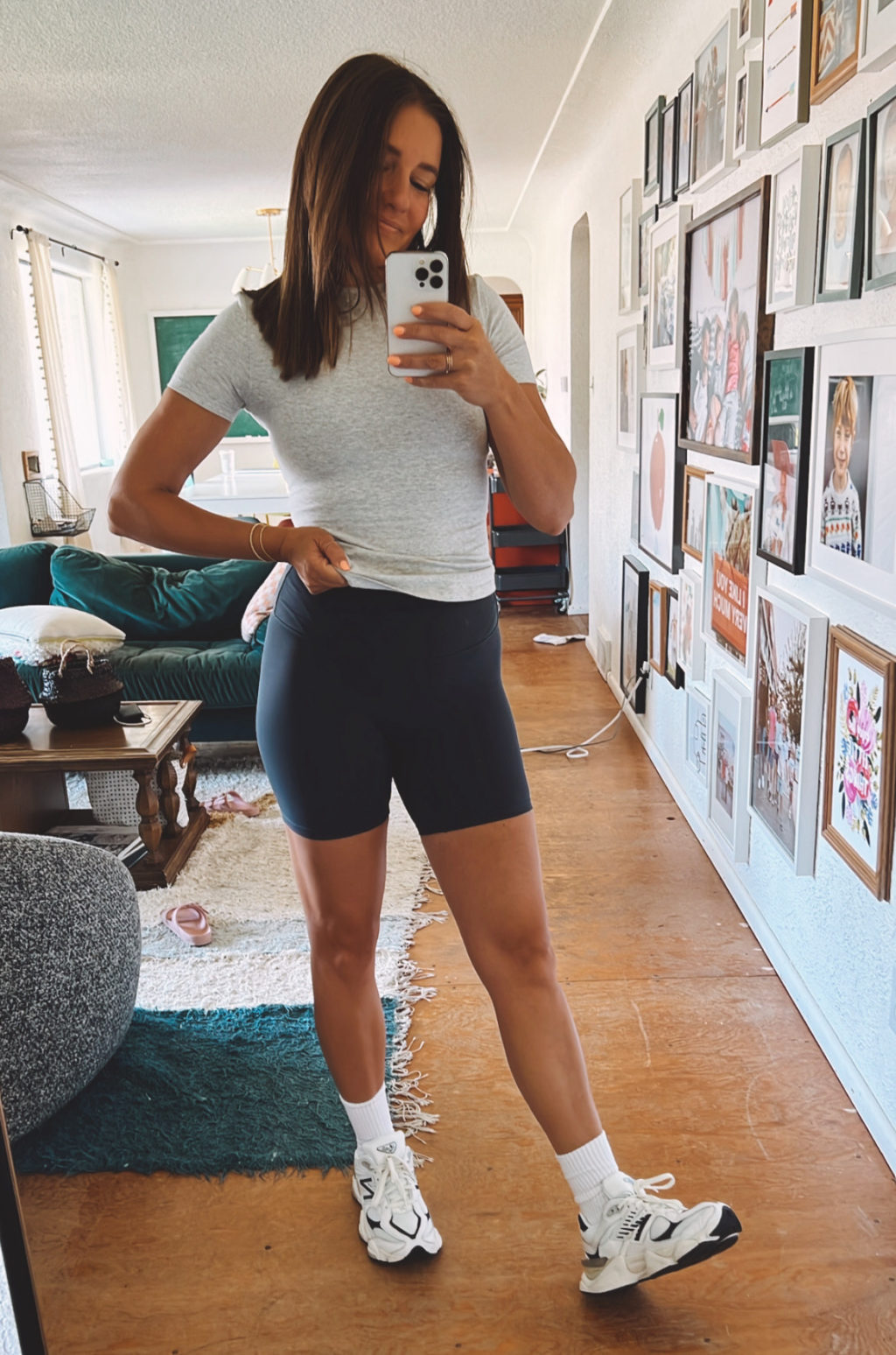 O N E
BIKE SHORTS (wearing medium), FITTED TOP (more colors here, wearing medium – cute with jeans, too), SNEAKERS (wearing 7mens ***the sizing at Madewell is MENS so be sure to double check the listing and if they haven't updated it, size down 1 & 1/2 ***), CREW SOCKS (love these socks and the lack of branding so you don't have to match to your sneakers, lol), BRACELETS, RINGS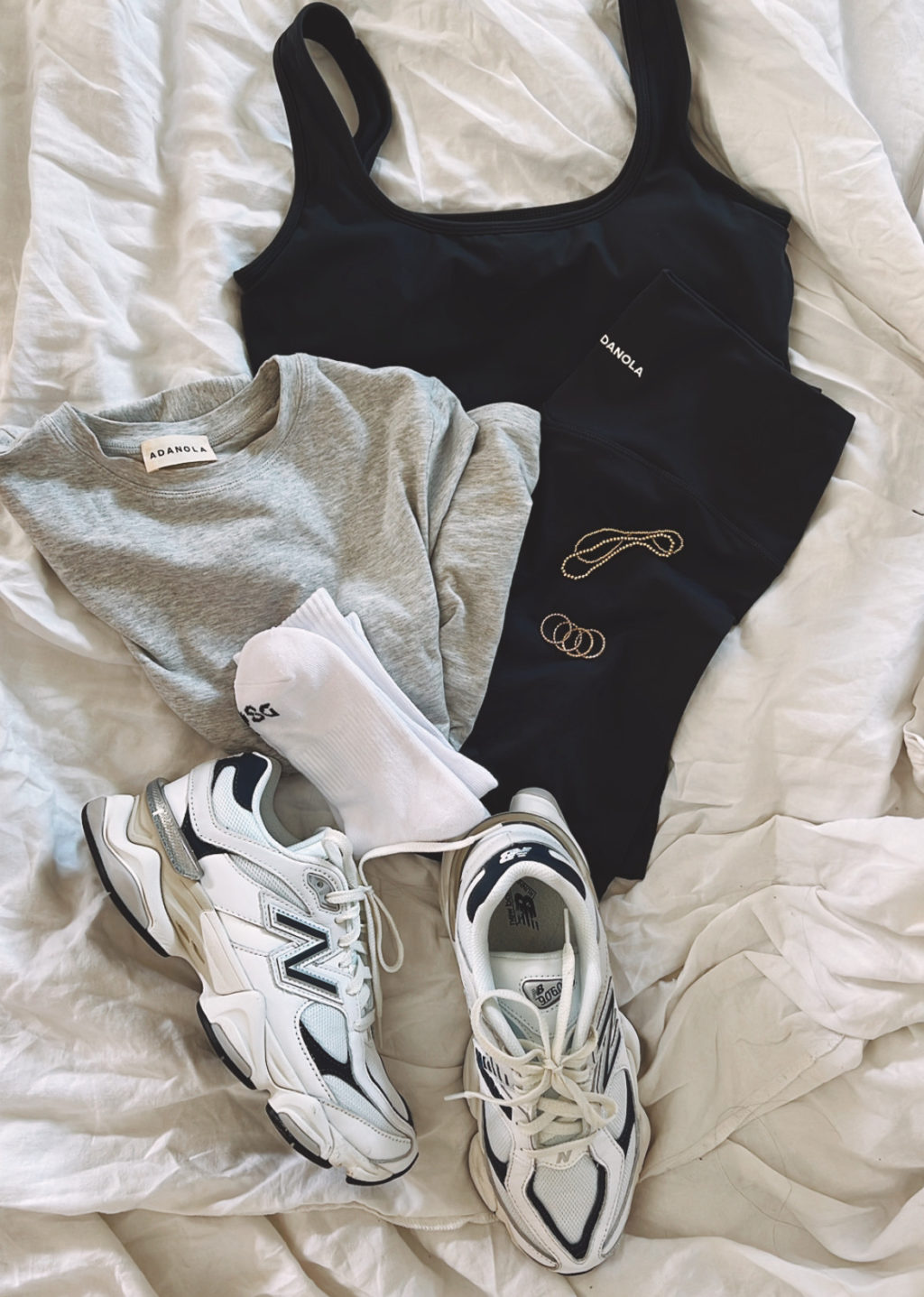 T W O
TAILORED PANTS (so many good colors), SNEAKERS, *TANK (just got *this tee in medium as an option and love!), HAIR WAX STICK, SOCK OPTIONS (lots of cute ones at Free People, too), HOOPS (or these)

If you need a pair of everyday white sneaker, these are a cayooooot option! They come in all white as well as white and black. I purchased the 8.5W/7M (my usual size) and they fit perfect, but not a ton of wiggle room so would consider sizing up if in-between. Here's another adorable white sneaker option that's fully stocked and on sale at Madewell!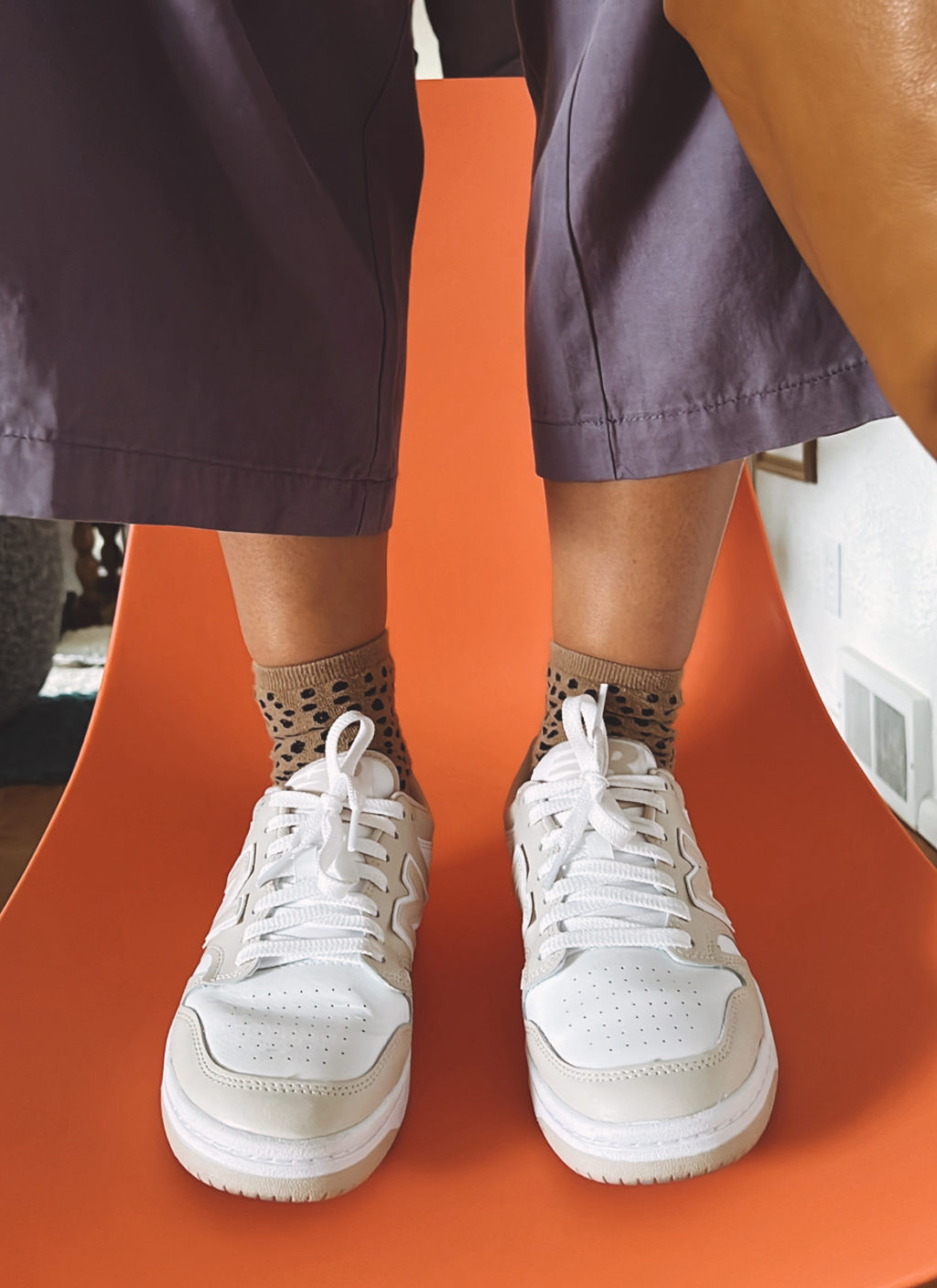 Tilly introduced me to this hair wax for sleek ponies and hairstyles and it get's tons of use in this house!
T H R E E
SHORTS* (wearing small), BUTTON DOWN (wearing small), SPORTS BRA (wearing a 6), SOCKS, SHOES (tts), SIMILAR PURSE* (linked others I love below!), FAVE RINGS, FAVE BRACELETS

I've had a thing for solid colored crew socks, lately. A really understated way to add a pop of color or spruce up a minimalistic outfit, even if they too are a neutral tone.
Hope you're having a great week!
xx, Rae
OTHER POSTS YOU MIGHT LIKE: A SUMMER TO FALL OUTFIT FORMULA YOU CAN WEAR ON REPEAT, THESE CASUAL & COOL CARPENTER JEANS ARE WORTH A TRY, THESE OVERSIZED BUTTON DOWNS ARE ALWAYS A GOOD IDEA