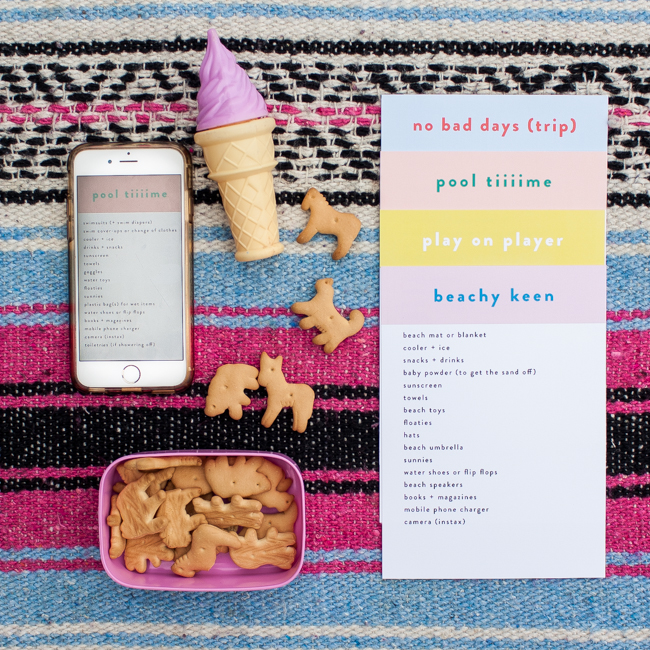 It's summertiiiime, and the living is easy… but every parent knows that there's a lot of planning, packing, and cleaning up that goes into those sweet summer days. That being said, summer days spent away from the house are also my favorite! To make it easier to get out the door at a decent time with my sanity and at least most of the items we need to have fun, I put together some checklists. One for each of our go-to summer outings: beach days, pool hangs, play and park time and day trips. Files can be saved to your phone or downloaded and printed. Simple directions and links are below!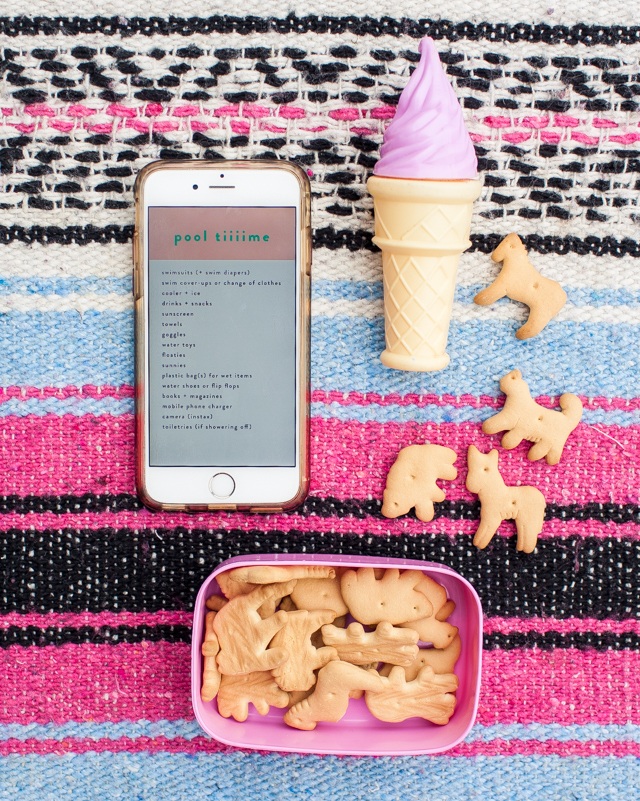 To download checklists from a computer, click on link below, then right (or left) click and click "save image as…". AirDrop, dropbox or email yourself the image and save to camera roll. From there you can save to notes or wallpaper!
To download checklist from phone, tap on link then hold finger down on image and tap "save image". Find image in camera roll then save to notes or wallpaper!
Click link below to download the printable checklists!
pool, playground, day trip, + beach checklist printables, PDF
The older kids just left the house for their last (half) day of school so these checklists seemed the perfect way to celebrate and also prep for summer adventures…. I hope you enjoy!
xo, Rae
SaveSave
SaveSave
SaveSave
SaveSave
SaveSave
SaveSave
SaveSave