it's been a ridiculous cold and flu season around here this winter. my family has spent the past couple weeks passing around a naaaasty stomach bug which has since been followed up by ugly coughs, a double ear infection and pink eye. yep. i've never done so much laundry.
to get myself out of the funk that is this flu and cold season (boo!), i've been working on some happy, fresh and colorful fabric designs (yay!) because spring cannot come fast enough. so far i've put together some simple patterns as well as more whimsical ones (think swans, llamas and bunnies). i plan on making baby leggings and headbands out of them as well as pillows and such for the kids' rooms so most are more kid inspired than adult. however,  i picked a few i thought would make cute cellphone wallpapers to share with you- LINKS BELOW. i also threw in a couple poster designs i've been working on…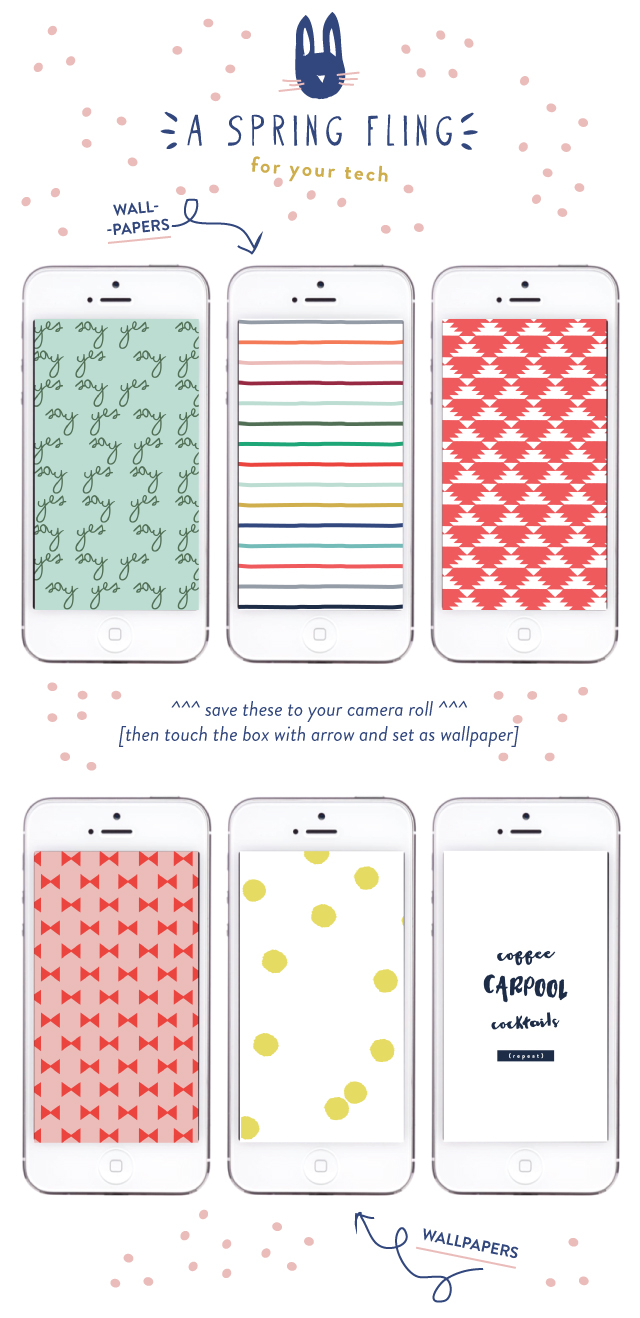 DOWNLOAD WALLPAPERS:
say yes (a revelation from here) // stripe // tribal-ish // bows // big dots // mantra
while i finish designing the rest of the fabrics, i have a favor to ask you…
SPILL IT :) … share any fabric design requests or sewing or no-sew tutorials you'd like to see (picnic blanket, napkins, a pouf…?) in the comments below. i love hearing your ideas!
i'll let you know when the new fabrics are available in my spoonflower shop. in the meantime, here's a few of my existing favorites (1 // 2 // 3).
talk soon.
xo . rae