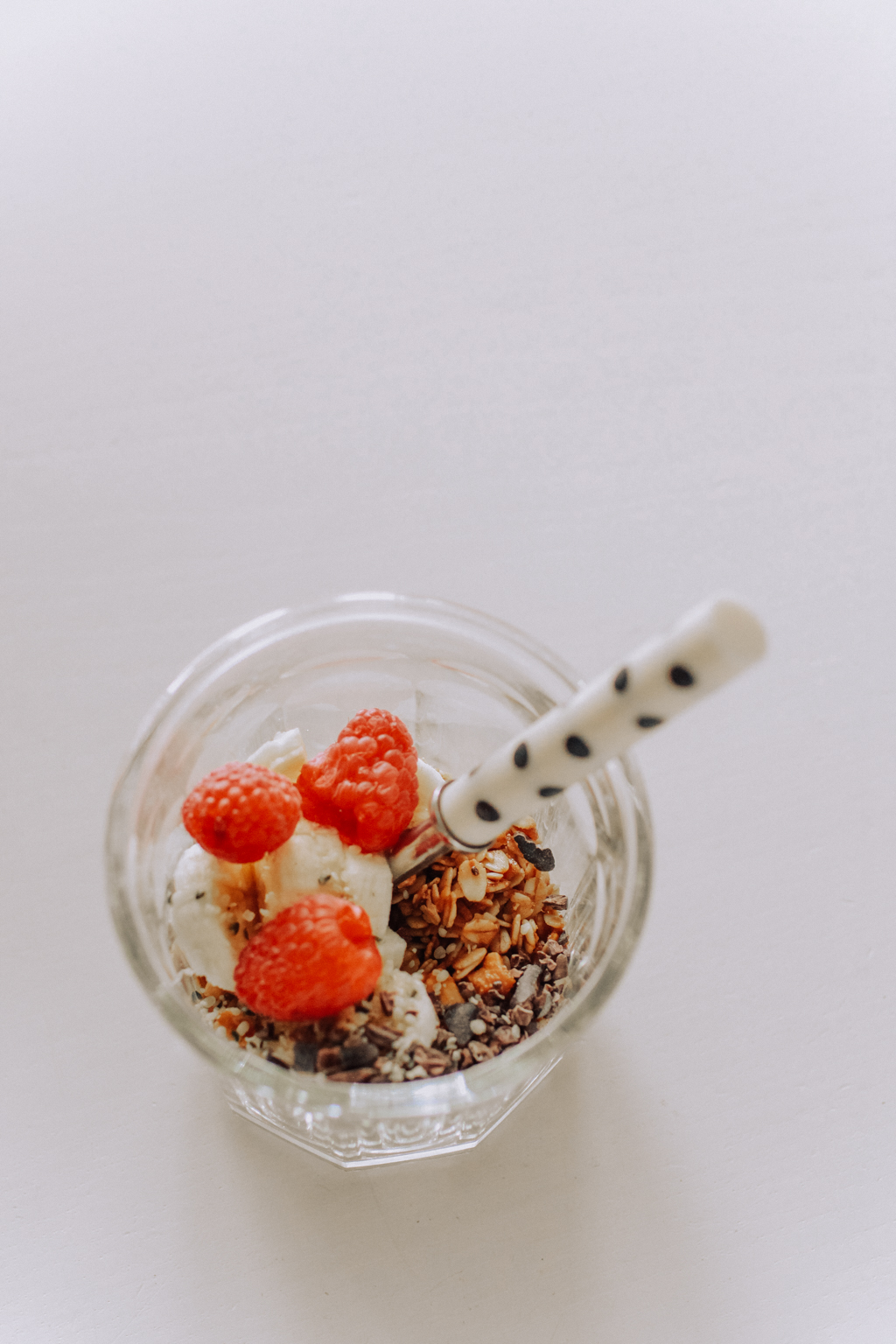 This granola recipe is a million times healthier and yummier than anything you can buy at the store, and it can be customized to your liking! My favorite way to eat it is with whole milk, topped with mini chocolate chips, banana, and peanut butter. Please let me know if you give it a try in the comments or @raeannkelly.
HEALTHY HONEY GRANOLA RECIPE
Add this granola to yogurt, baked apples, oatmeal, smoothie bowls, peanut butter toast, vanilla ice cream, or by itself topped with milk and sliced bananas. It's so good and makes a yummy breakfast or snack!
YOU'LL NEED:
5

cups

old fashioned rolled oats (I like Bob's Red Mill)

2/3

cup

coconut oil, melted

1/2

cup

honey (or maple syrup)

1/2

teaspoon

ground cinnamon

1

teaspoon

salt

2

teaspoons

vanilla extract

1/4

cup

brown sugar*

1/2

cup

hemp seed hearts

1/2

cup

seed and/or chopped nut mix (my kids like cashews, but almonds, pumpkin seeds, and pecans are good options)

EXTRAS: dried blueberries, strawberries, banana, coconut flakes, raisins, chia seeds, chocolate chips, etc.
HERE'S HOW:
Preheat oven to 300 degrees and line or grease a rimmed baking sheet.

Add all ingredients to a large bowl and stir until well combined. Scoop mixture out onto prepared baking sheet. Spread out into an even layer.

Bake for 20 minutes, stirring halfway through. Return to oven for 5 minute increments (making sure it doesn't burn) until preferred crunchiness is reached. Keep in mind that it will become more crunchy as it cools.

Once cooled completely, add in extras (dried fruit or chocolate chips) and stir gently. Break apart any big granola clumps and store in an airtight container at room temp for 3 to 4 weeks or freeze for 3-4 months.
Notes
*For a less sweet granola, you can skip the brown sugar.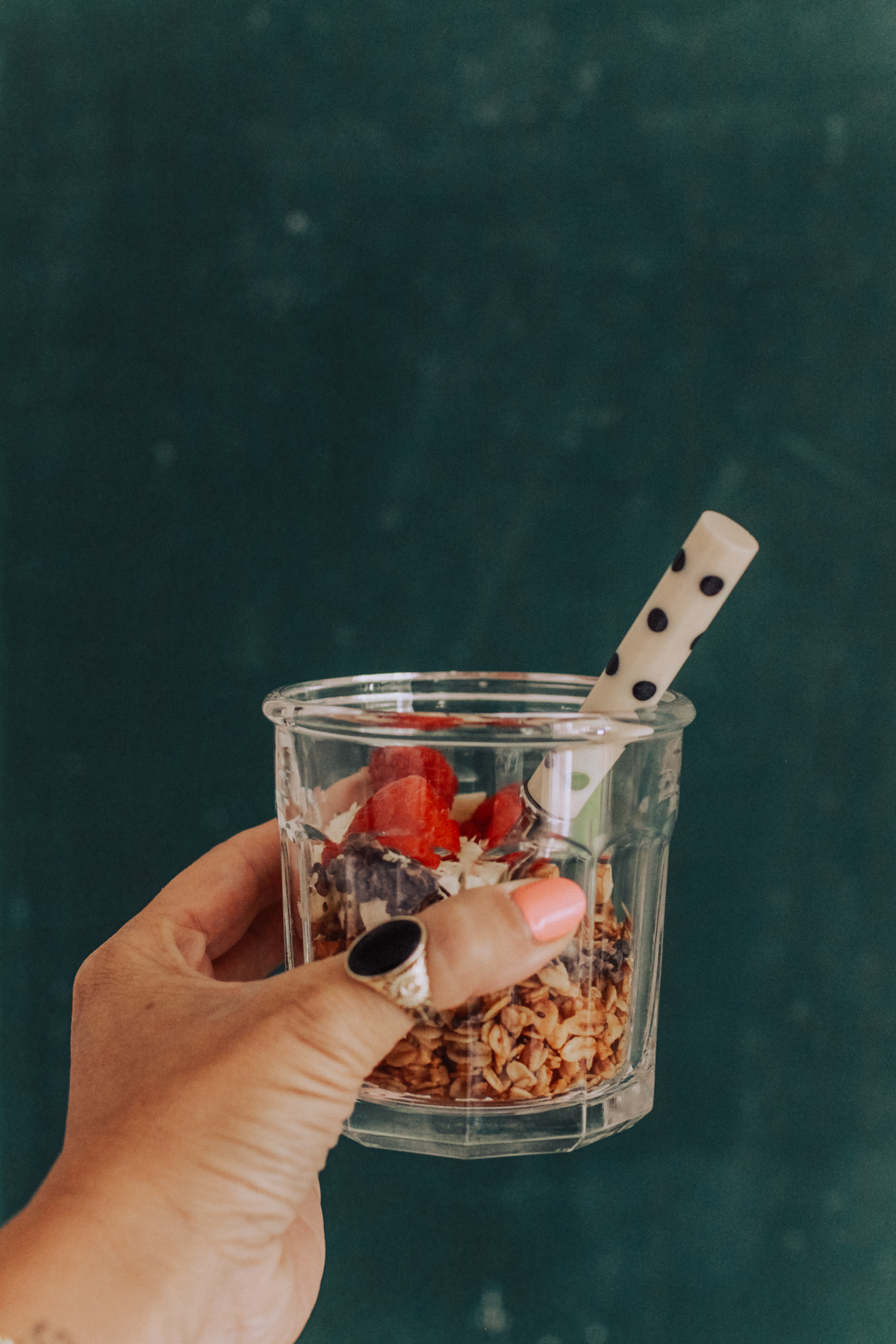 xx, Rae
OTHER POSTS YOU MIGHT LIKE: THE BREAKFAST CLUB: BANANA SPLIT YOGURT CUPS, THE BREAKFAST CLUB: MUFFIN TIN DUTCH BABY PANCAKE RECIPE, BREAKFAST CLUB: SMOOTHIE BOWLS (+ A MEAL PLAN)