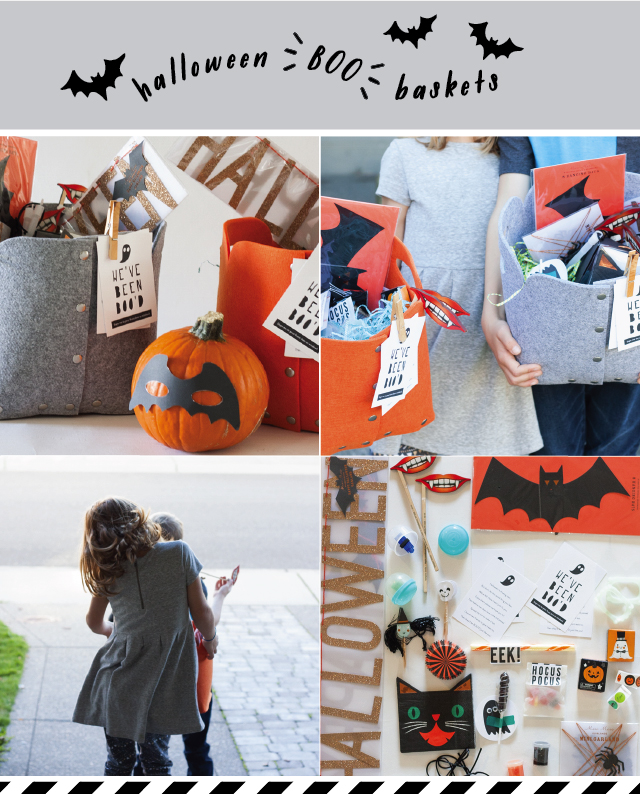 With all the B-days, Homecoming and Halloween fanfare around our house this last week it feels a little bit like the mom version of college finals (little sleep, too much coffee and lots of cramming!)… only more fun of course.
While I didn't get a chance to finish the blog post I was planning on sharing today I was over on the Land of Nod blog on Monday sharing our latest Halloween tradition, "Boo-ing". Thought I would share the link incase you have room for one more activity to add to your Halloween line-up! If not, it's worth pinning for next year.
What's been your favorite Halloween activity this year?
XO, Rae