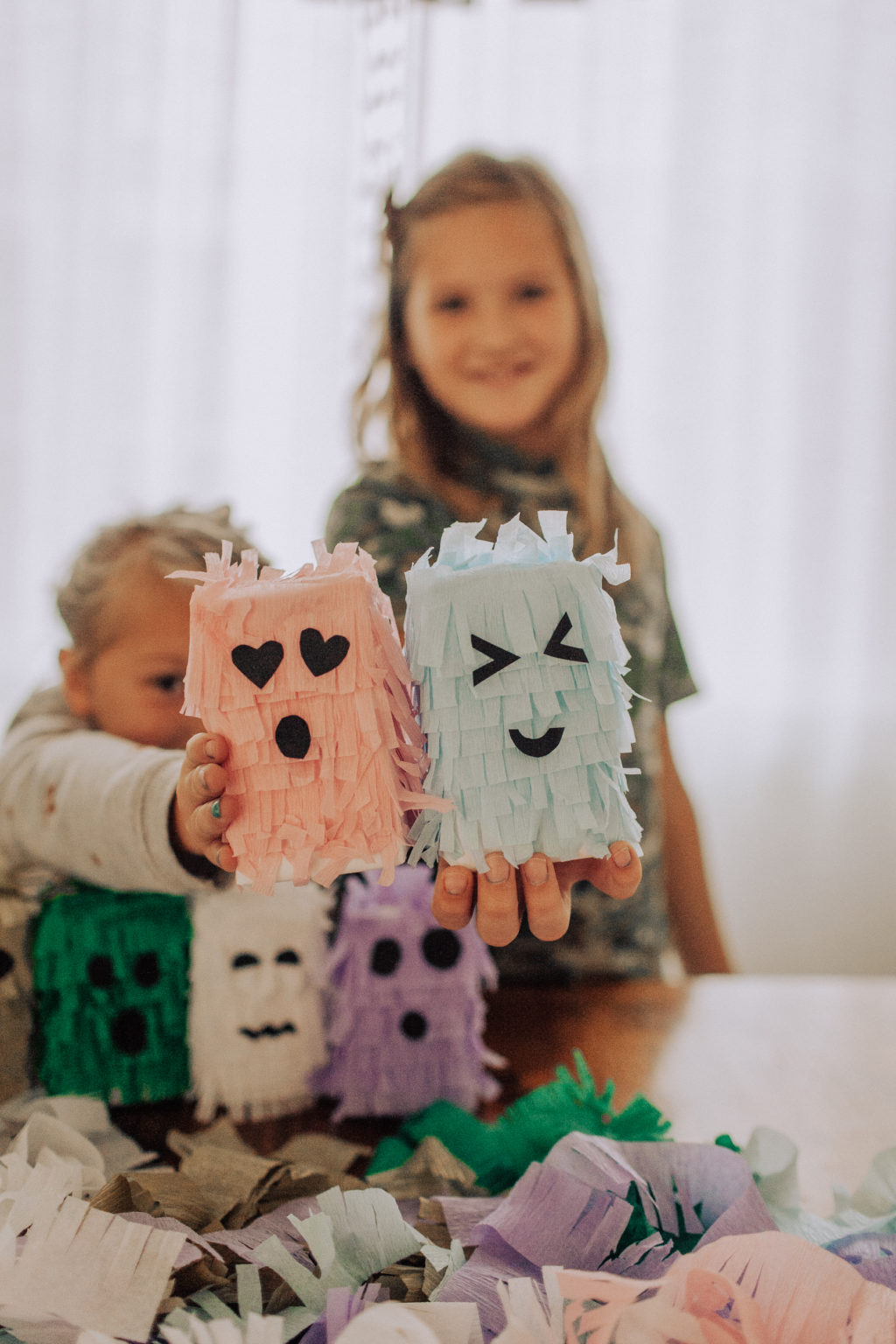 Did you guys know that Halloween is also my Birthday and that growing up my nickname was RaeBoo? Actually, a lot of my friends and family still call me that, so feel free to do the same, lol! Anyways, naturally I have an affinity for ghosts so when Tilly mentioned that she wanted to make mini pinatas filled with Halloween goodies I knew just what we should conjure up: GHOST PINATAS! Of course these could also be transformed into pumpkins, frankensteins, bats, mummies, or your favorite spooky friend.
Don't let the fringe and details scare you away — they're really-really easy to make. Scroll down for a supply list + instructions!
MINI HALLOWEEN GHOST PINATAS
You'll Need:
Here's How:
The night, day or week before, turn on your favorite halloween movie or latest Netflix show and fringe a few yards of crepe paper per cereal box you're covering — this will give you more than enough to work with! Make cuts along one side of the crepe paper about 2/3 way. If you have fringing scissors be sure to use them. This part will go by so much quicker! Set the fringed crepe paper aside in a safe spot where the kids won't find it or they will find another use for it, ha! It's so fun and pretty to play with :)
Then, when you're ready — open your cereal boxes carefully and remove the bags of cereal. Fill with goodies (sneak a piece of candy or two) and tape closed.
So the box design won't show through your crepe paper, wrap with a piece of printer paper.
Using 3 or 4 shorter pieces of fringed crepe paper, cover the top (and bottom if you'd like) of the box, starting with the bottom layer first. Then, starting from the bottom of the box and working your way up, wrap the rest of your box, glueing every once in awhile to hold it in place. We put a strip of glue along one side of the box so every time we wrapped it around, it got glued into place.
Finish by cutting facial features for your ghost out of black paper and gluing into place. Let dry and you're done!
These would be fun to use for boo-ing friends and neighbors! Find the printable I made for Crate&Kids HERE!
Wrapping the cereal boxes just like a gift…
The fringe work took about 3 hours (we had lots leftover) but the rest took about 30 minutes… pretty quick!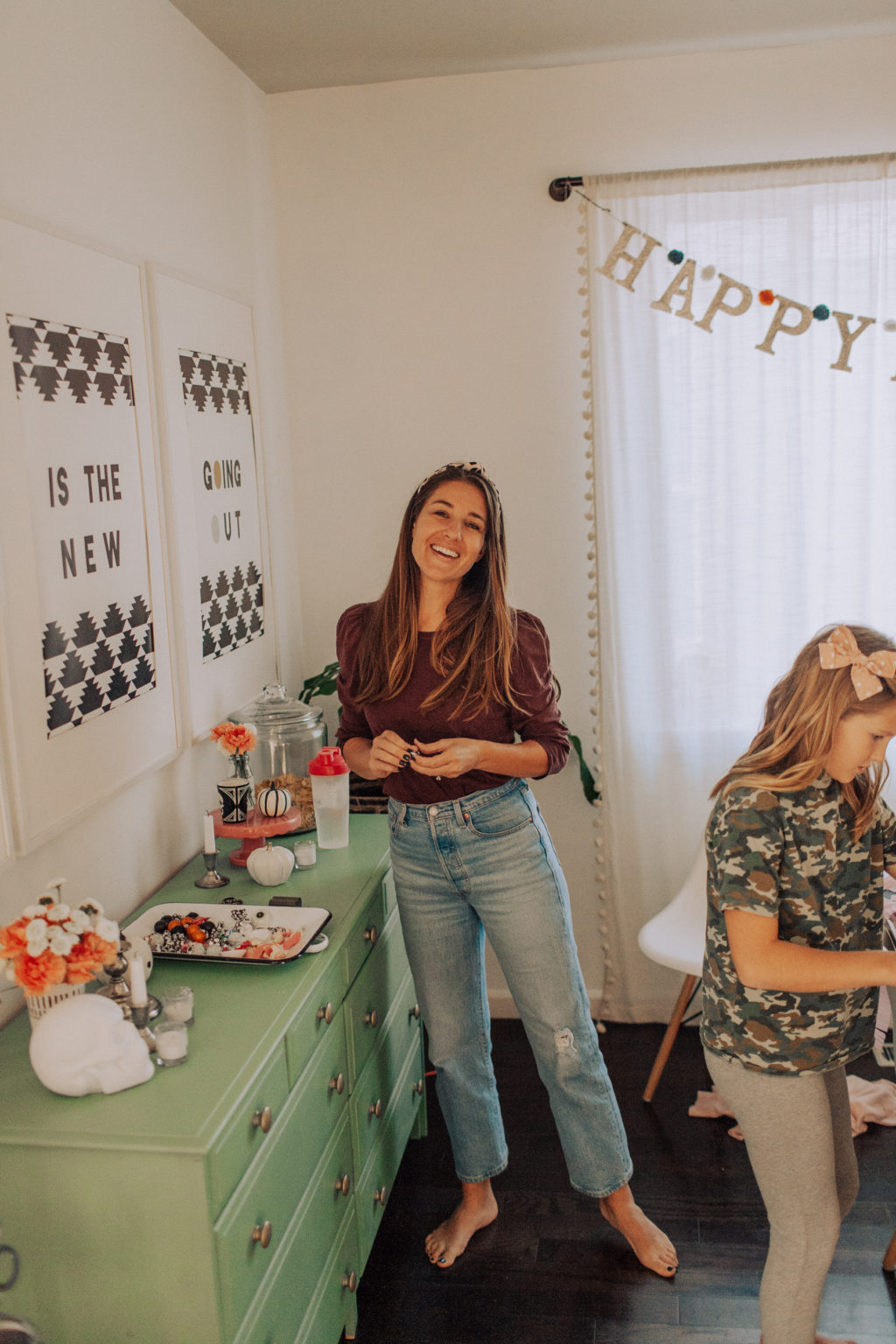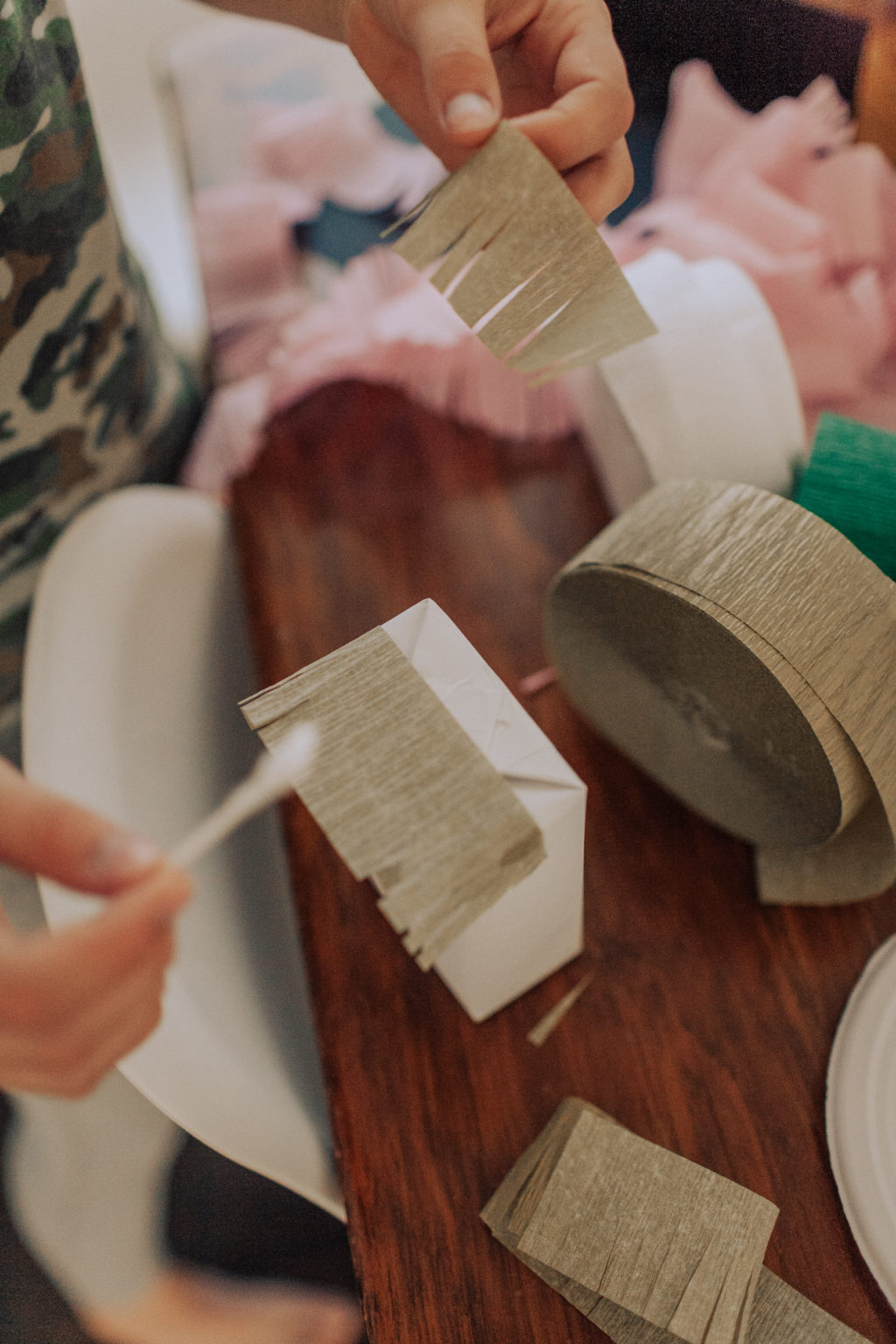 Glue fringe to the top and bottom (we skipped the bottom part) first.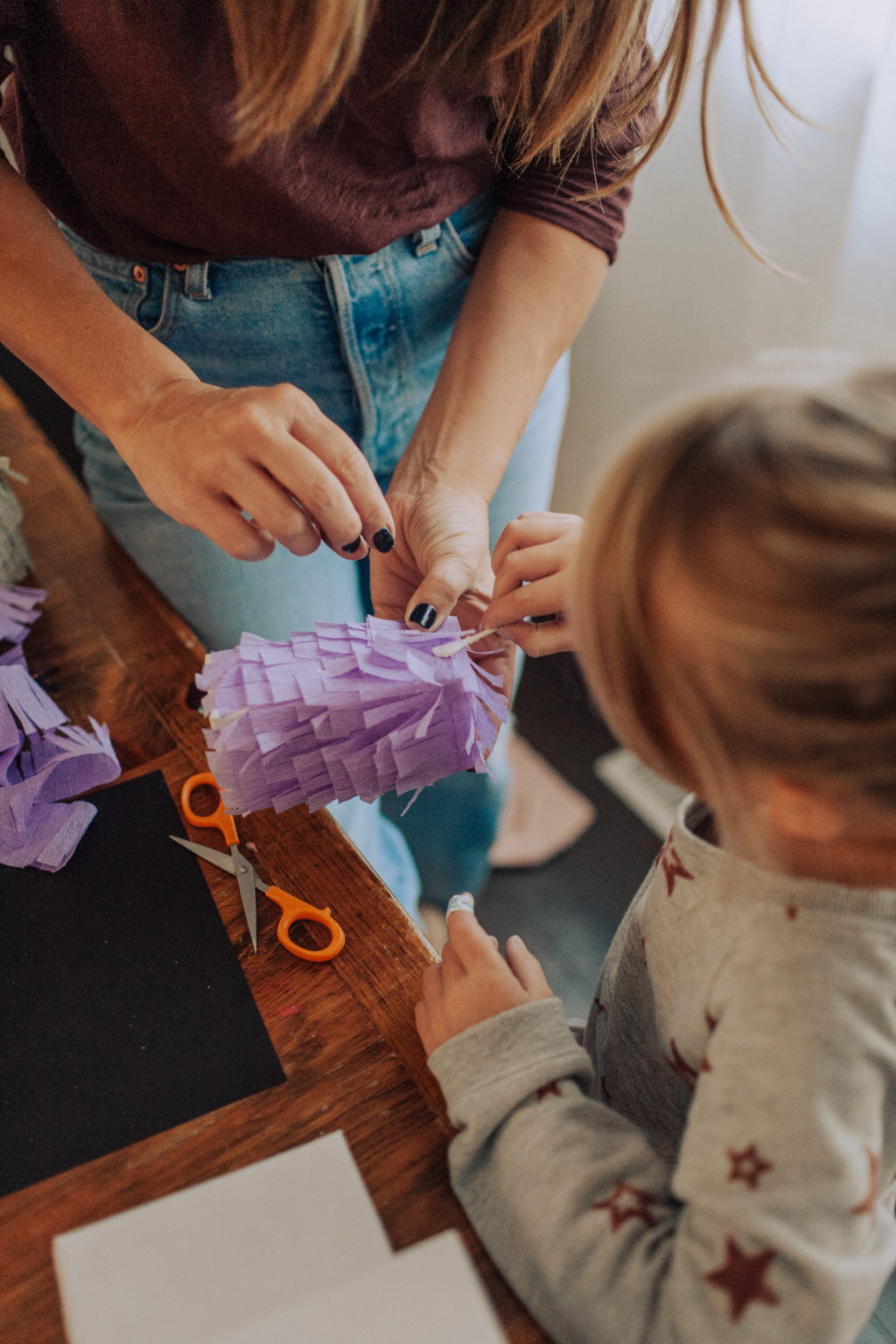 Glue into place as you go.
Then cut out your faces out of black paper… or do this part at the beginning if you like to have everything prepped!
What do you guys think!? If you end up making any, take a pic and tag me on Instagram @raeannkely or send in a DM/Stories! I love seeing what you guys make.
Also, be sure to pin for safekeeping!
xo, Rae