Full house. Full weekend. Full bellies. Full heart.
This past weekend was definitely good for the soul. I think for all of us. Oz came home Friday night to a giant pasta dinner complete with salad, bread, candlelight, flowers, wine (for the adults), sparkling cider (for the kids), and the best marinara sauce made by Ozzie's girlfriend's dad — who joined us for dinner too! We stayed up way too late chatting. The youngest two fell asleep in our laps at the table and I'm pretty sure the college kids were anxiously awaiting the moment they could crawl into their (non-dorm) beds that night. Sometime around 3am Poppy climbed into bed with me, gave a big hug and whispered, "Is Ozzie home, asleep in his bed?" Yes, sweetie. Yes.
The next morning we woke, turned college football on, ate Johan's famous breakfast sandwiches, slowly got ready and eventually headed out the door to Griffin's football game followed by the pumpkin patch. It was a good day. Lots of pics below!
There are tons of pumpkin patches near us, but our favorite is Spooner Farm! It has the perfect amount of activities, a corn-maze, animals, food, decorations, and every kind of pumpkin you can imagine. Not to mention the cutest shop with fancy desserts and little knick-knacks. Be sure to grab a square of fudge if you go!
GRIFFIN'S SWEATER from here + RAIN BOOTS from here (only $15… here's the toddler sizes if you need it!)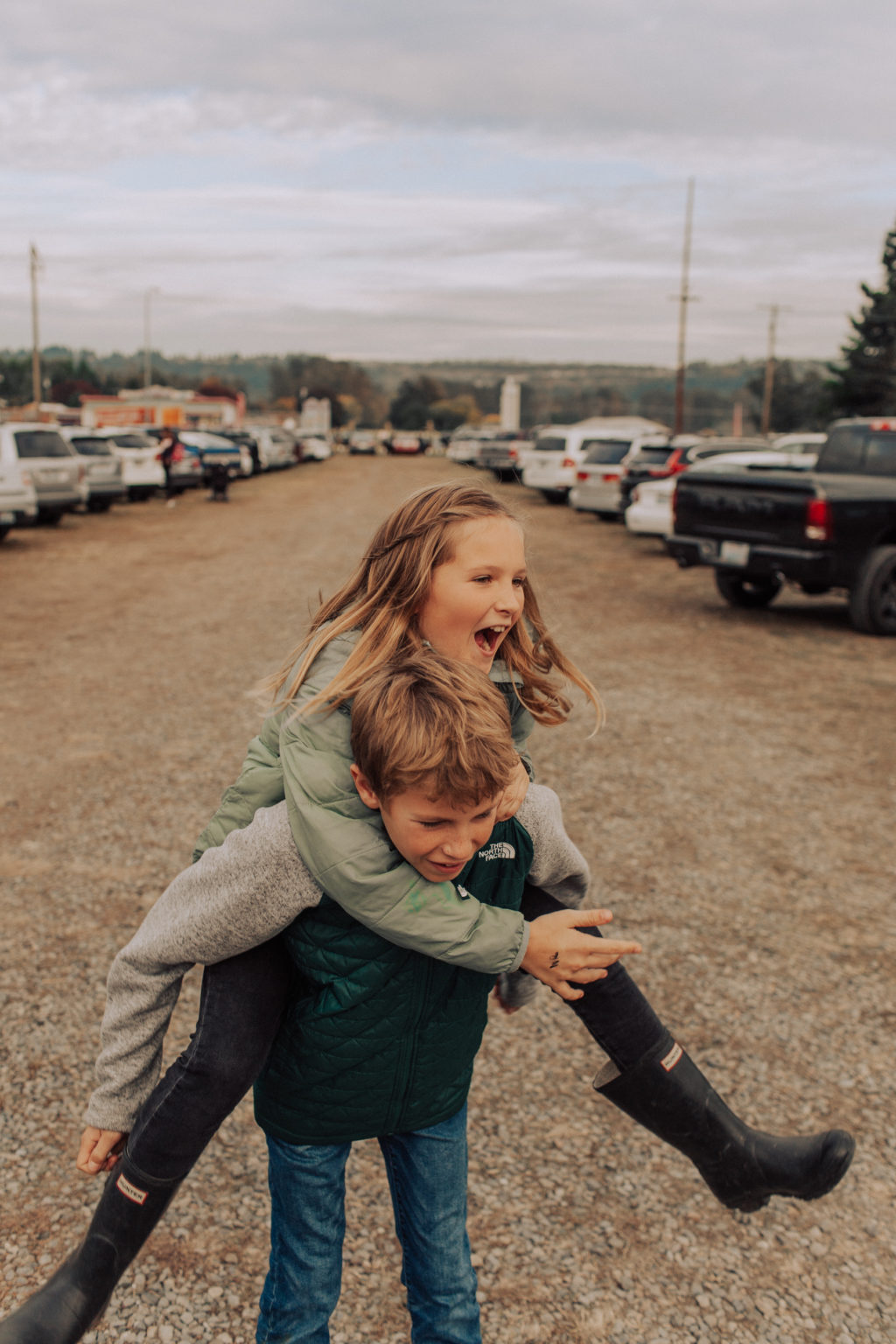 TILLY'S BOOTS from here + HER JEANS from here (her favorite + such a good fit! Size up if in-between)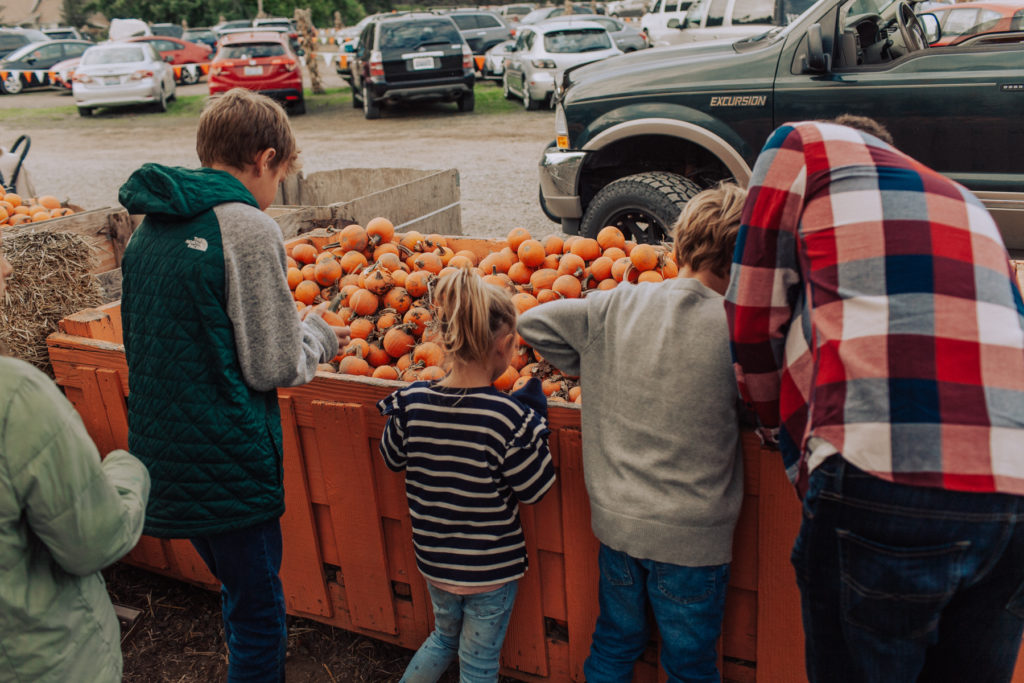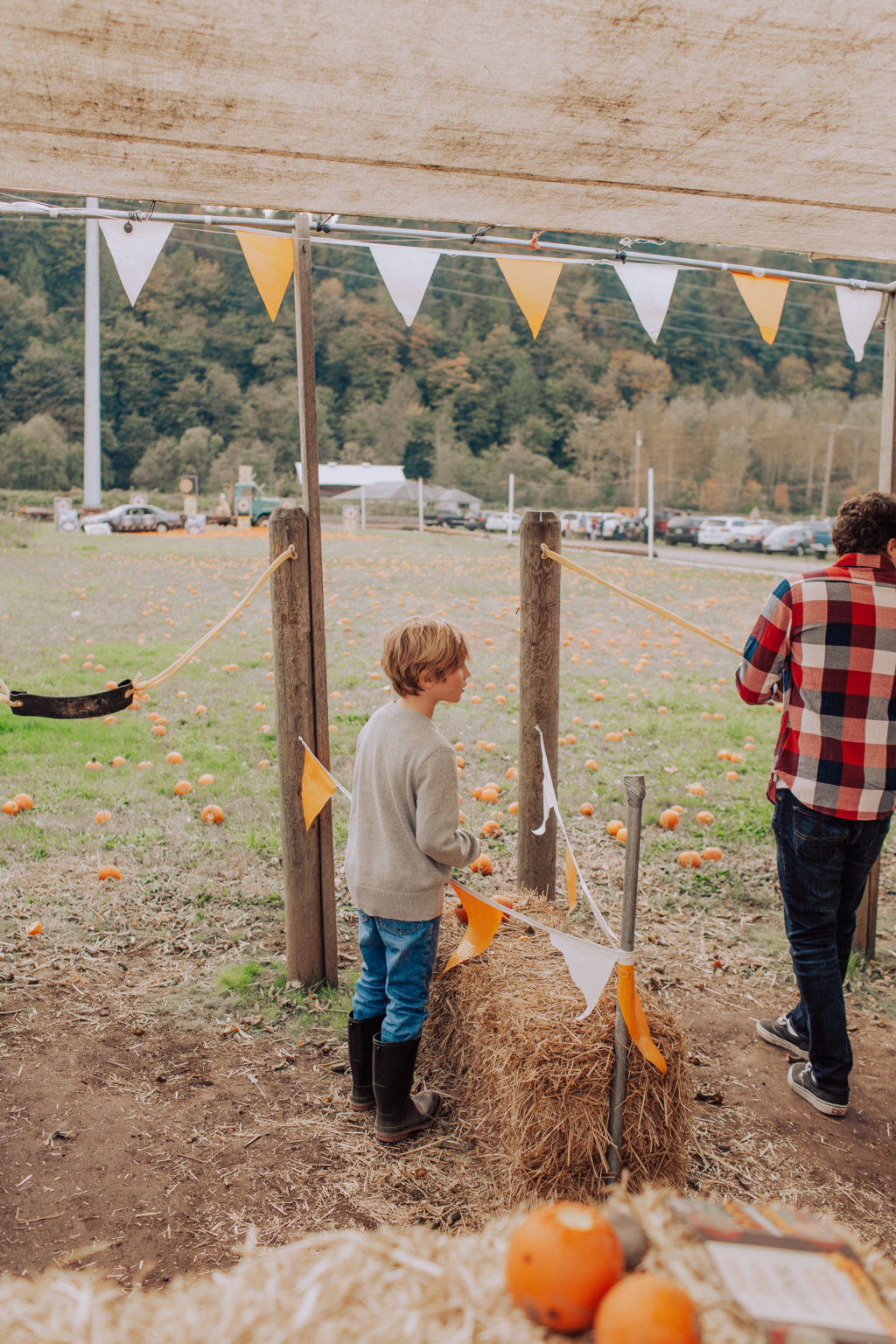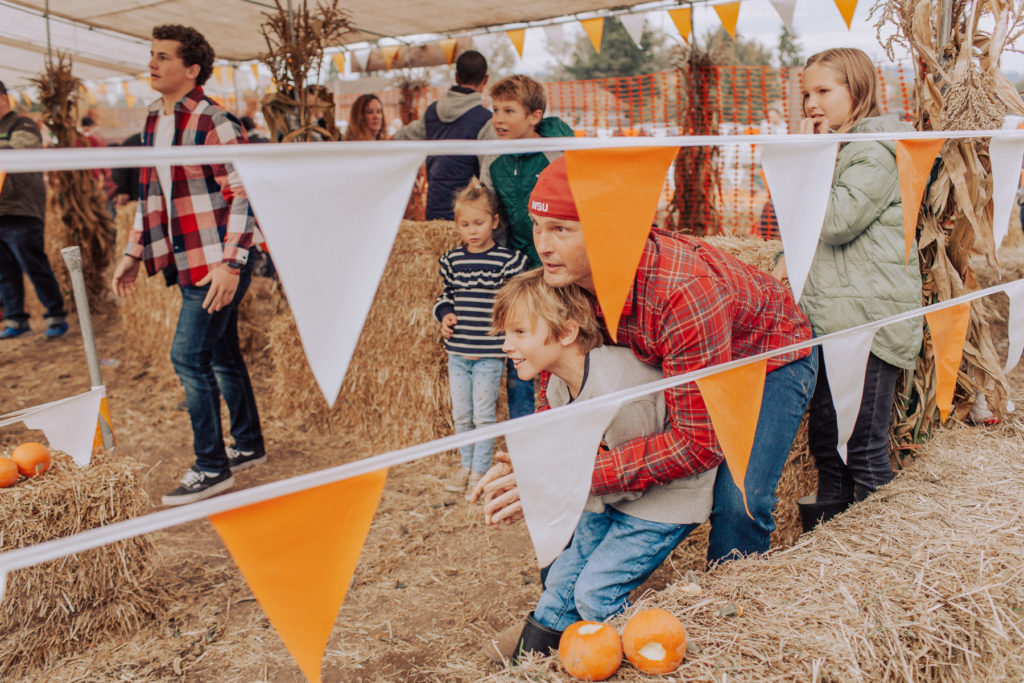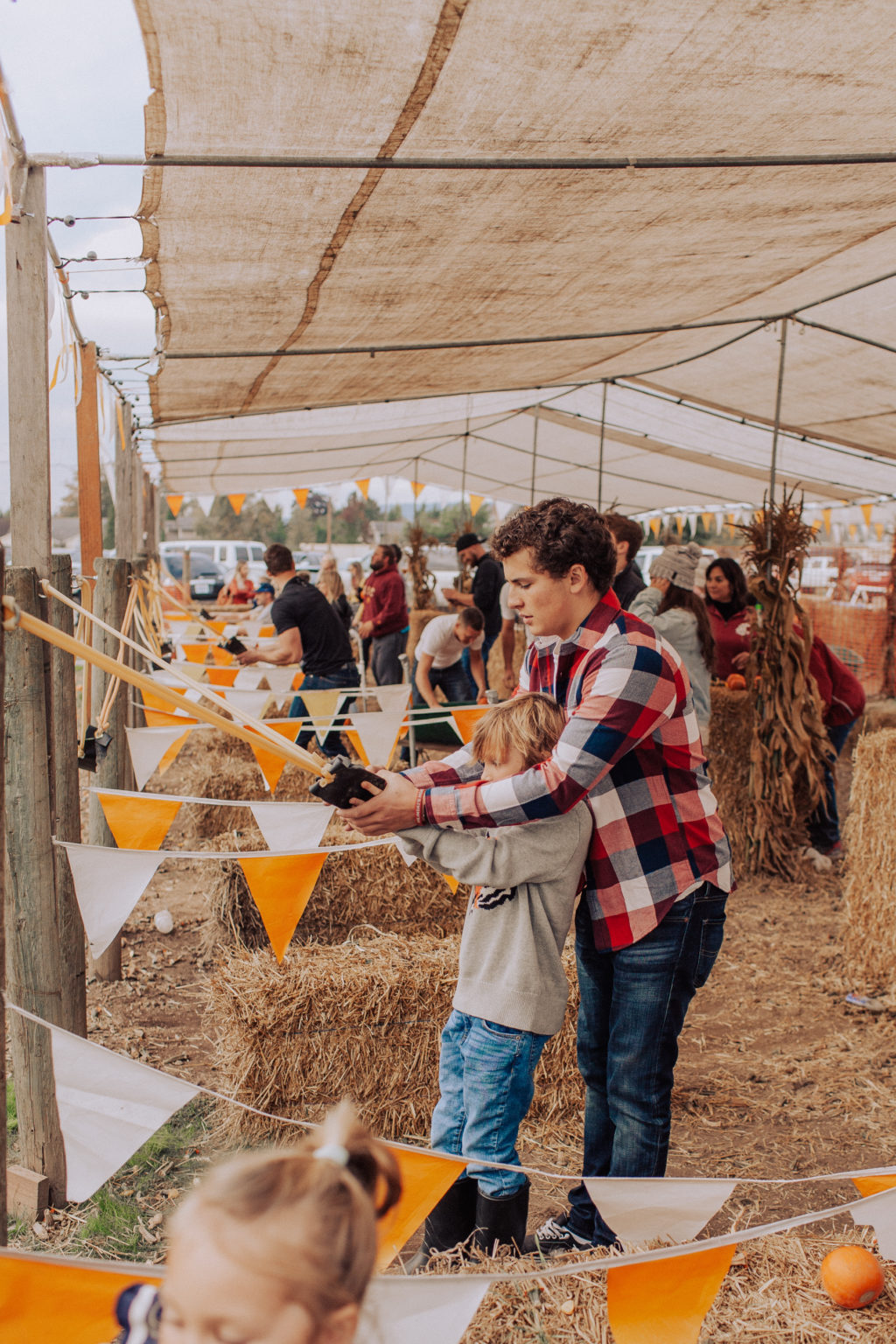 Love this picture so much. Also love how much fun a simple slingshot game can be. A possible backyard activity addition? What could you slingshot during the other months? Would pinecones work?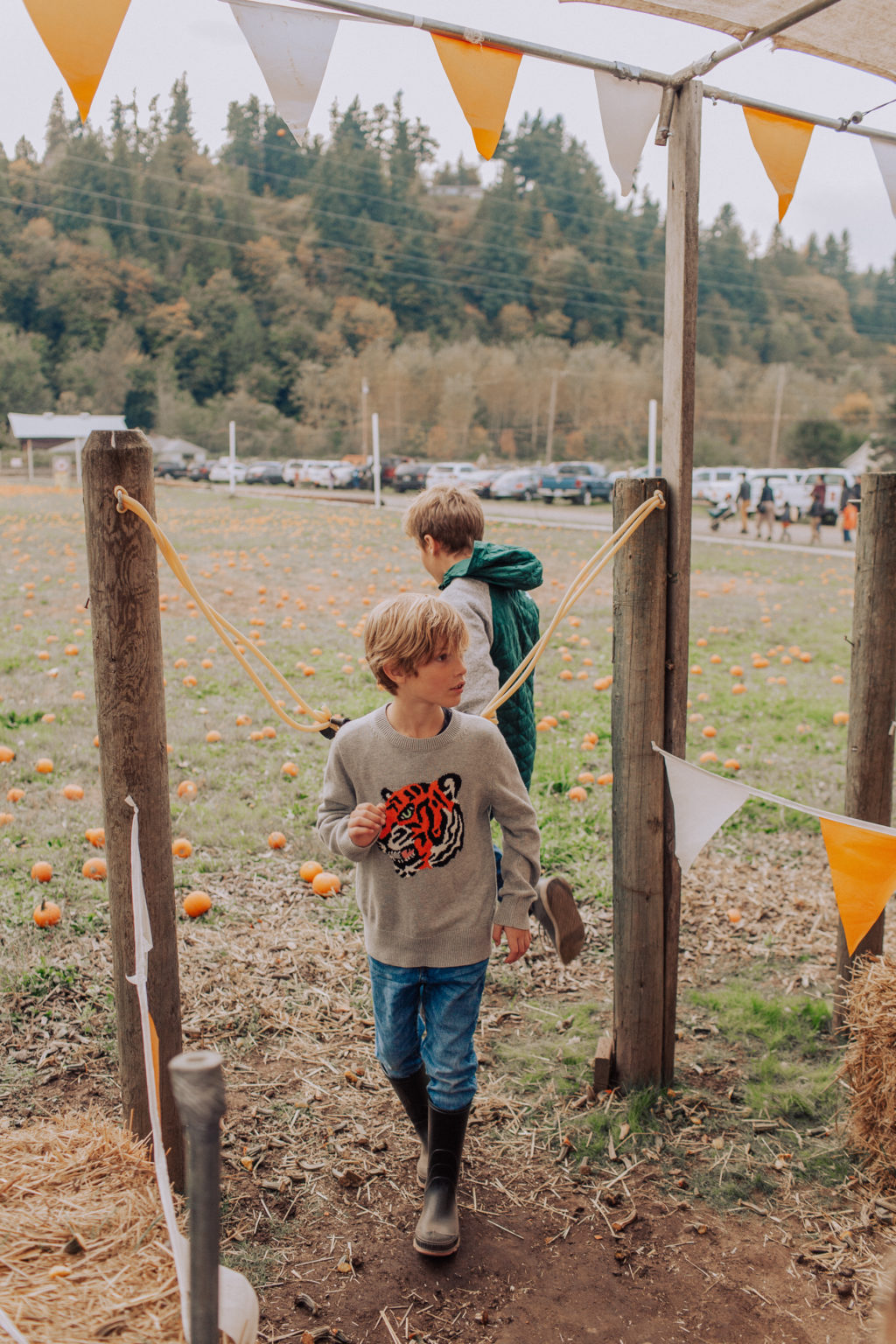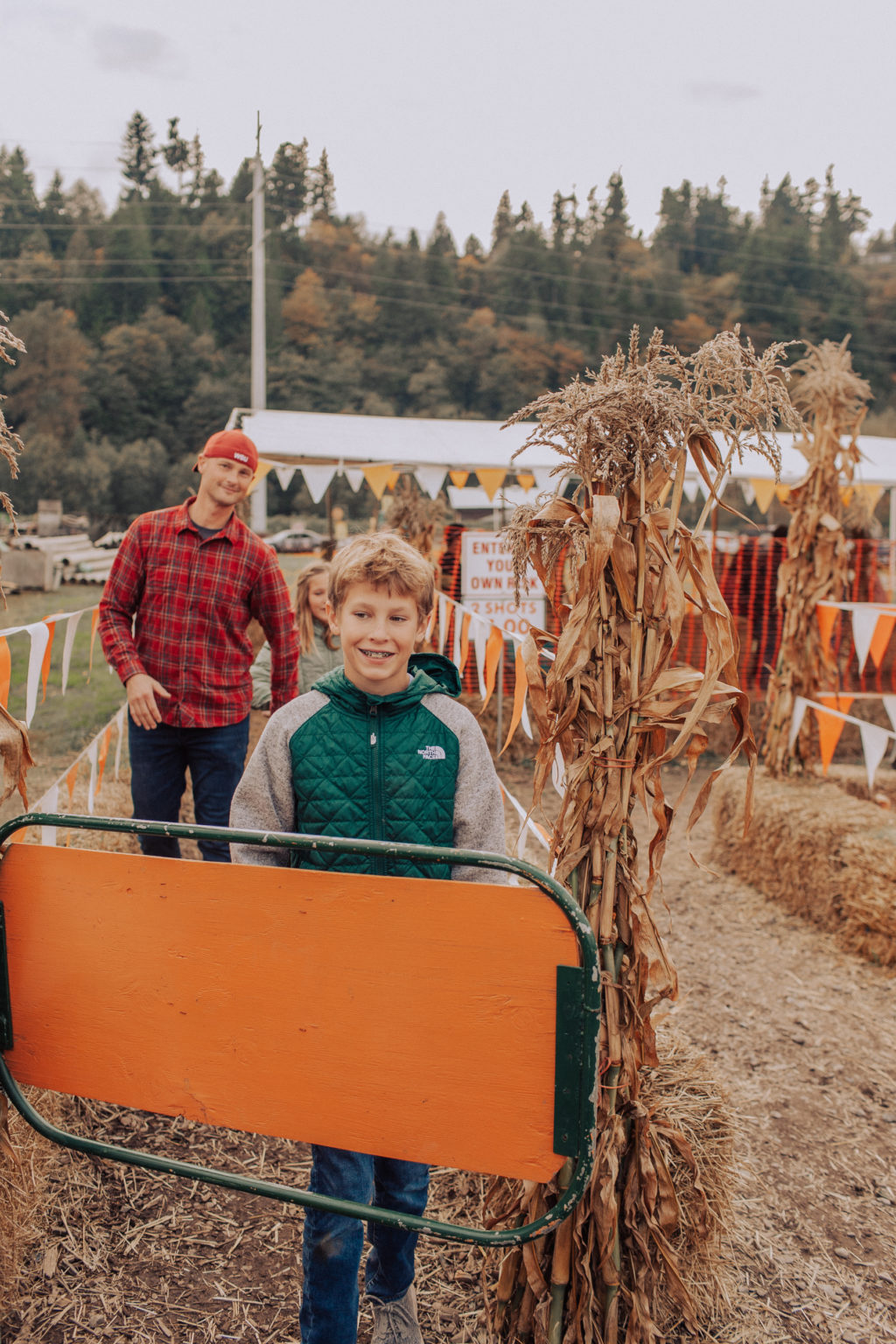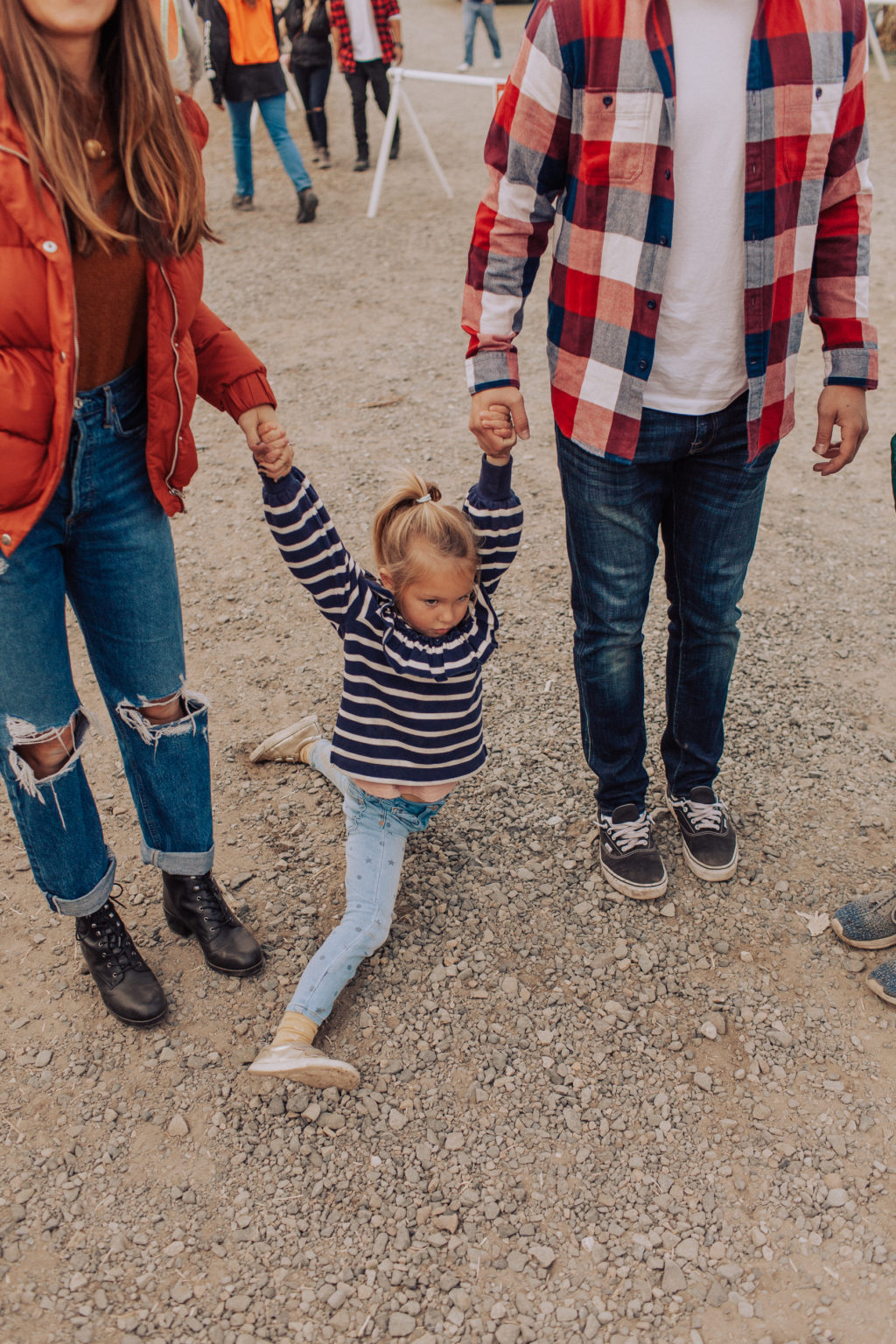 Don't remember this moment at all, but it sure looks like I should, lol! Whatcha up to pop?
POPPY'S JEANS from here + SWEATSHIRT from here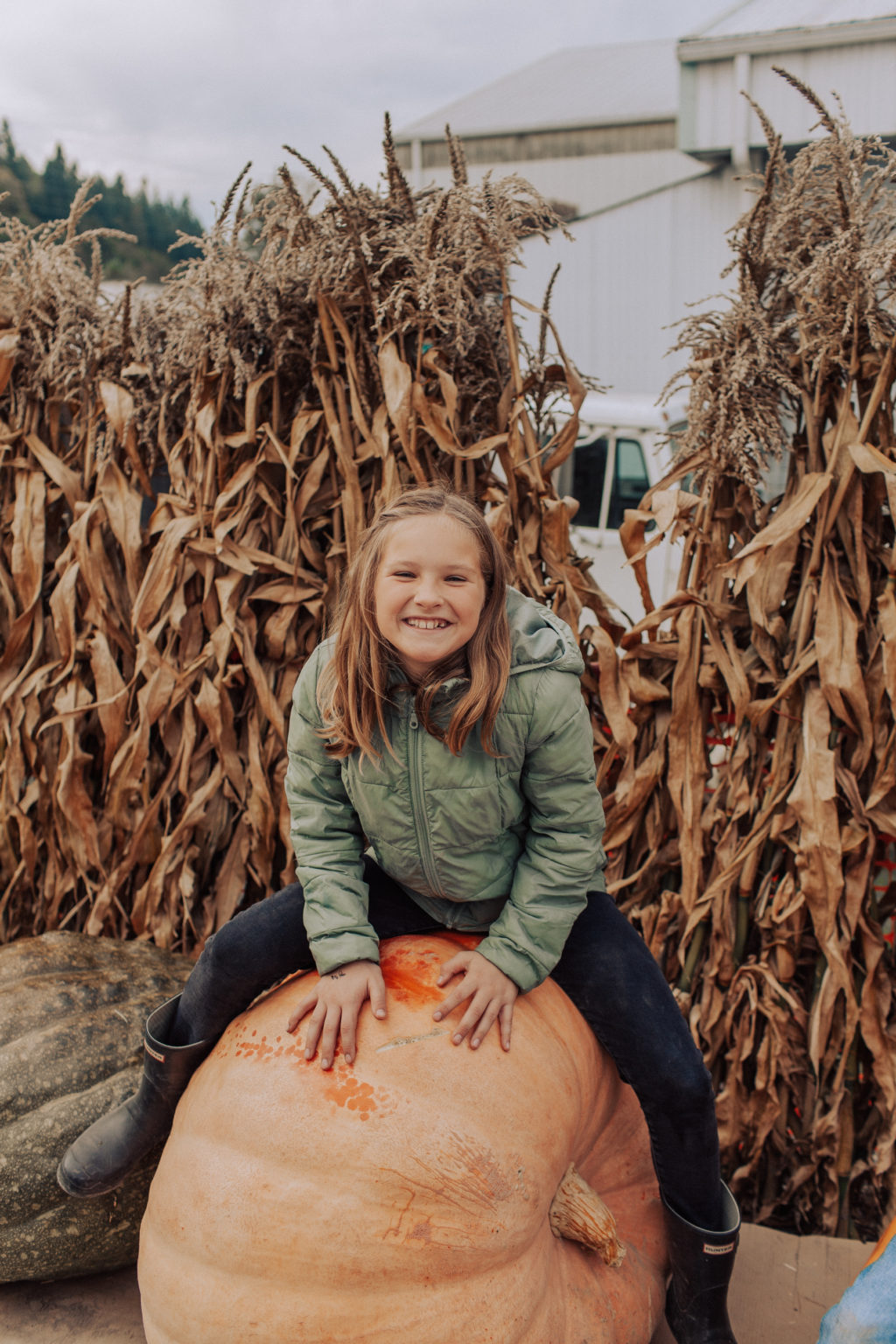 Some troughs and water pumps and rubber duckies would be fun in the backyard too :) in theory.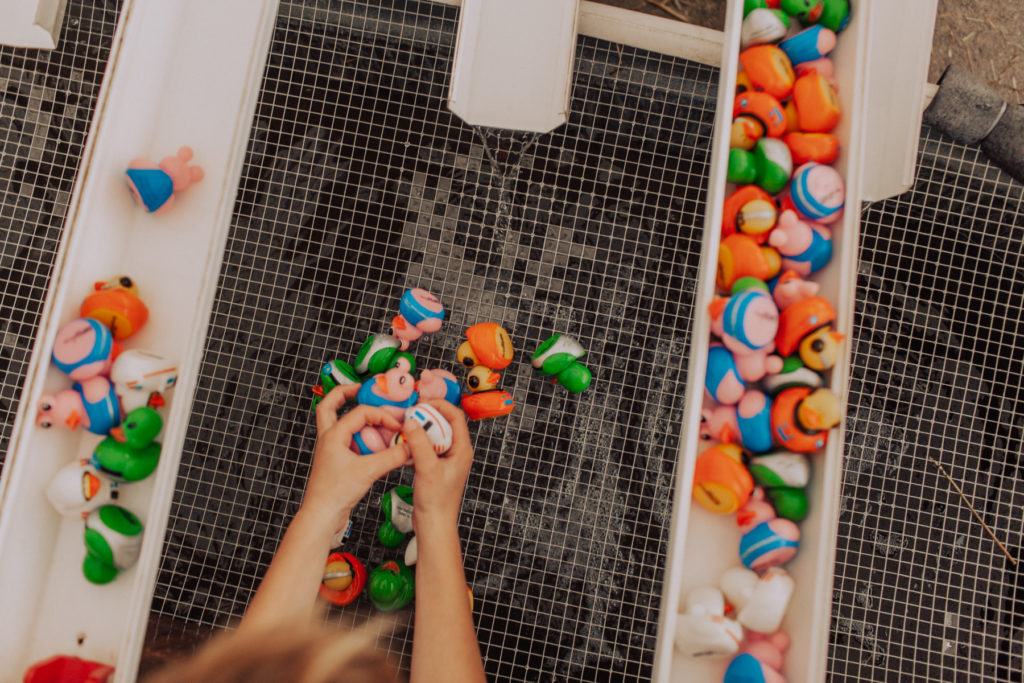 Found someone to take our pic, yayyyyyy! Thank you stranger.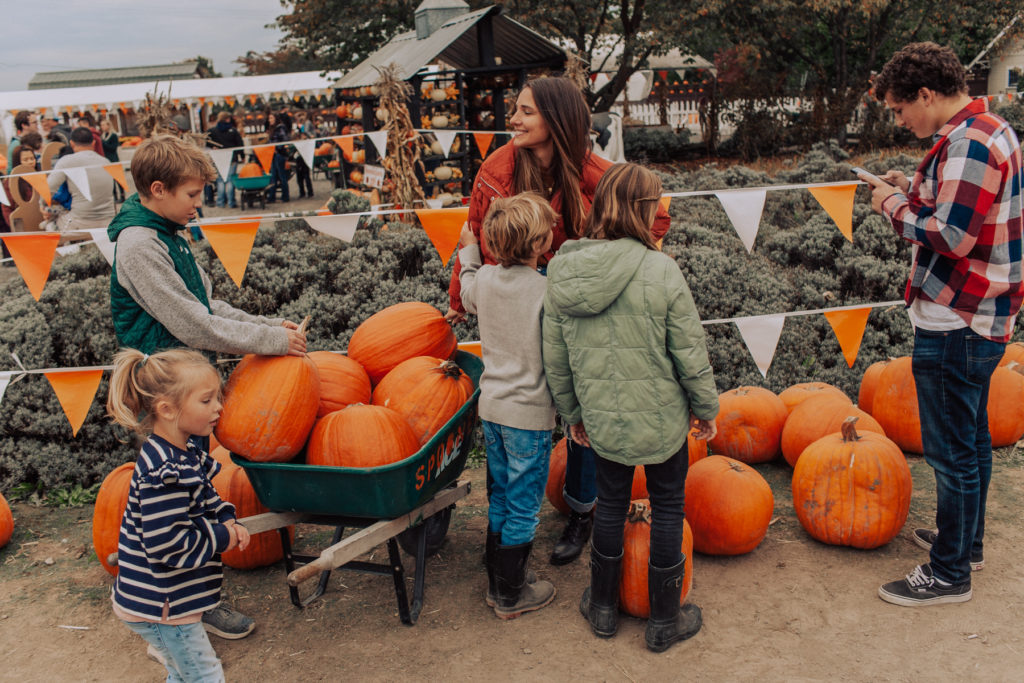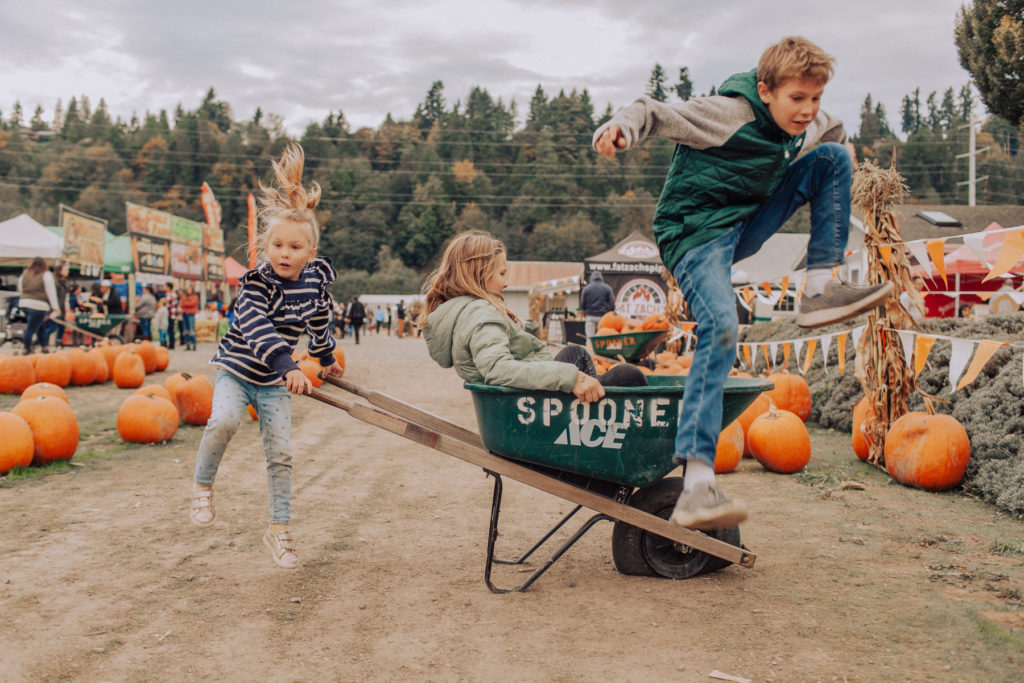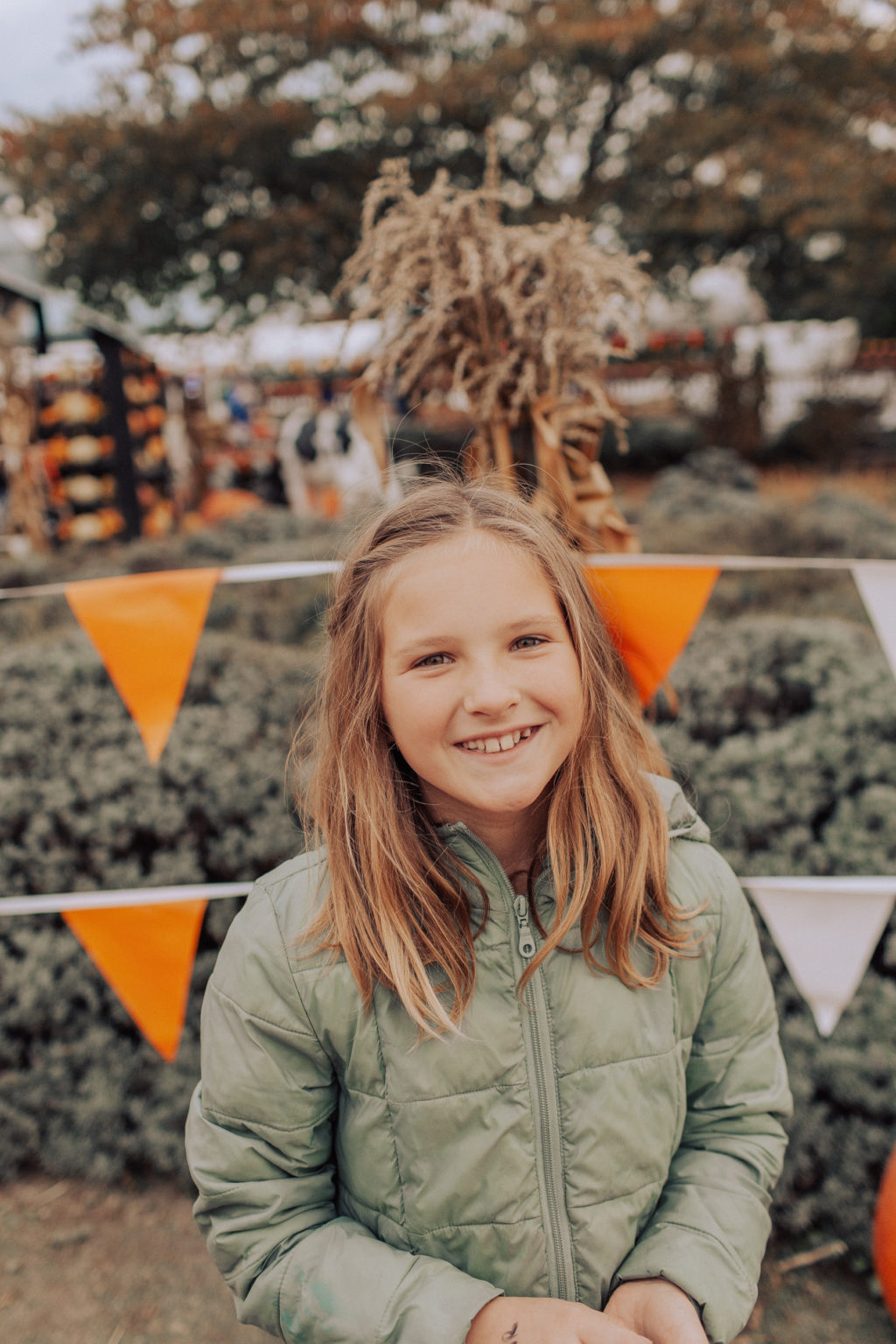 A little back deck pumpkin guts scooping while Johan ran Tilly to a birthday sleepover and Oz hung out with his bestie. Realized shortly before Oz left for college just how much I was going to miss seeing his friends too!
Now for a little football action featuring Griffin's helmet hair that was so cute.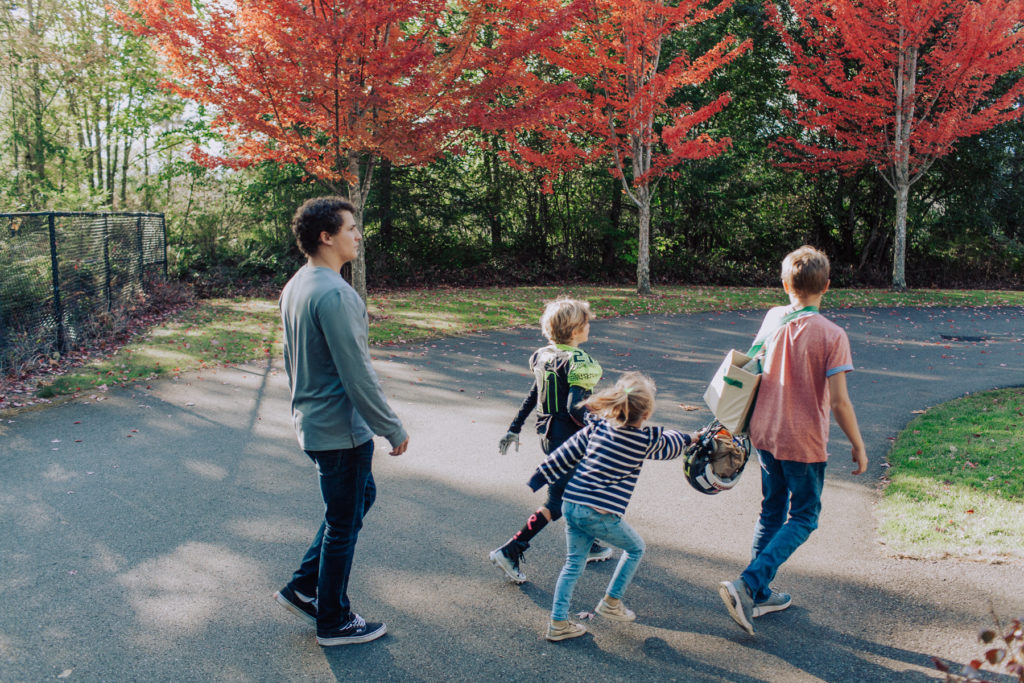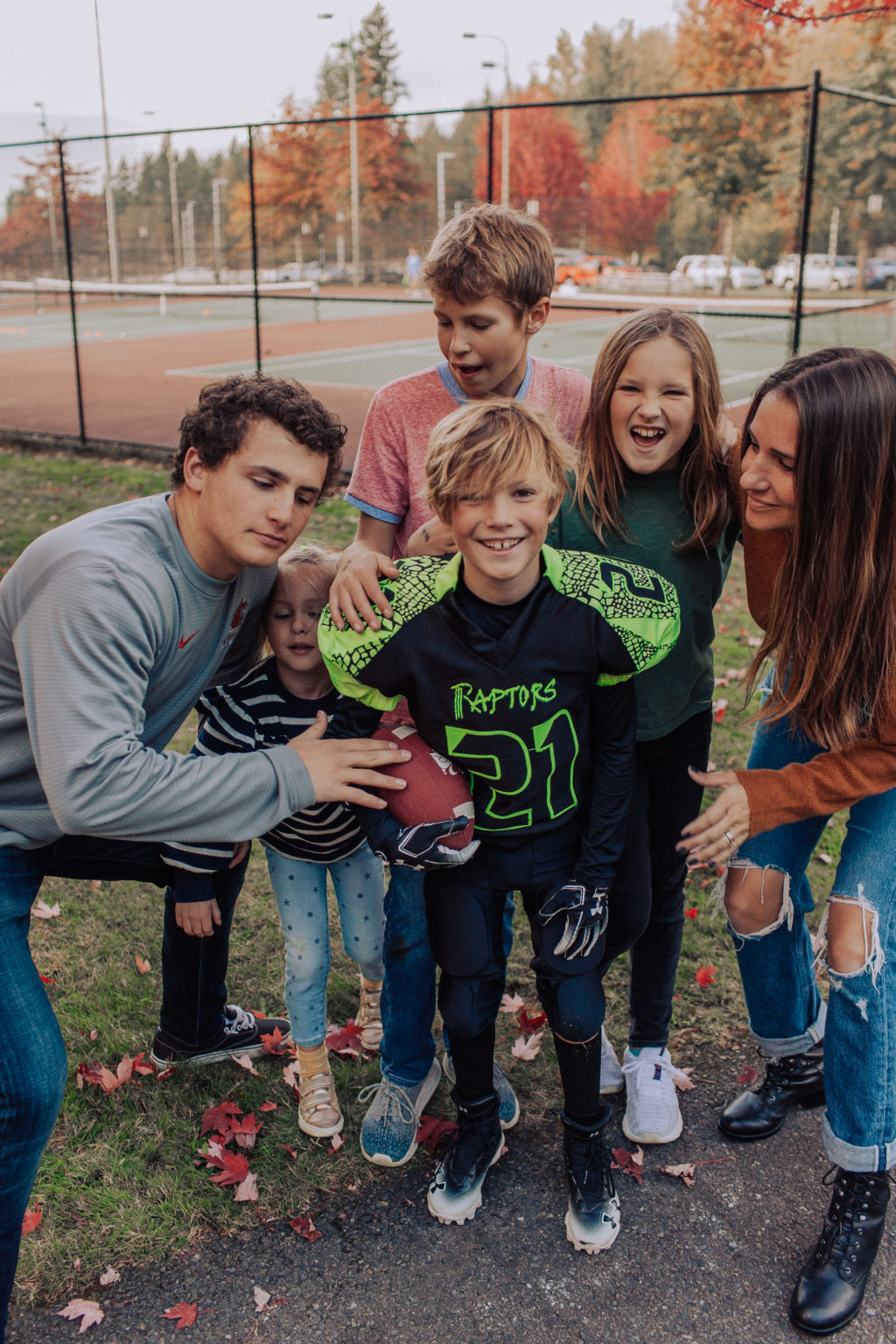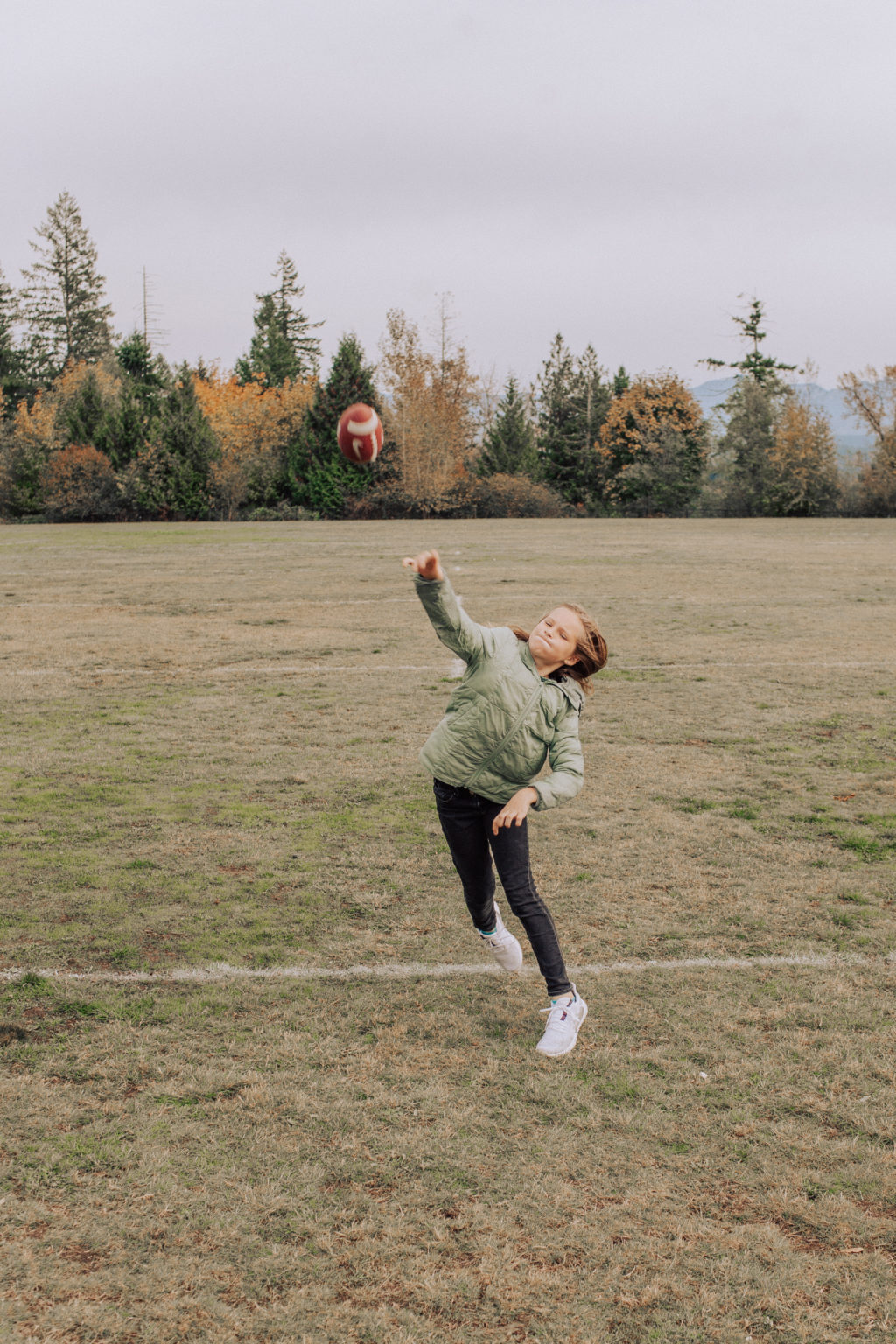 There is nothing like having everyone under one roof. NOTHING! Currently counting down the days until Thanksgiving break and trying to figure out what we should do? Host? Plan a staycation? Do something big, or small, or…?
What are you're guys' plans for Thanksgiving!? I know we haven't even made it to Halloween yet but I'm sure most of you are more ahead of schedule than I am, lol.
xo, Rae