If you hangout with us on Instagram Stories (if not, then you totally should!) then you know we've been cranking up the Halloween tunes all month. Based on the DM's I've been getting, everyone seems to enjoy it as much as we do so I figured a sharable playlist was in order! Yoder (aka Johan + my husband) was sweet enough to compile all of our favorites in one place on Spotify… It's over 3 hours long and is honestly so much fun to dance to or just have on in the background. The link and a graphic you can pin for safe keeping, are below!
A few pics from our pumpkin carving… Did you see the time-lapse video?
I LOVE HALLOWEEN!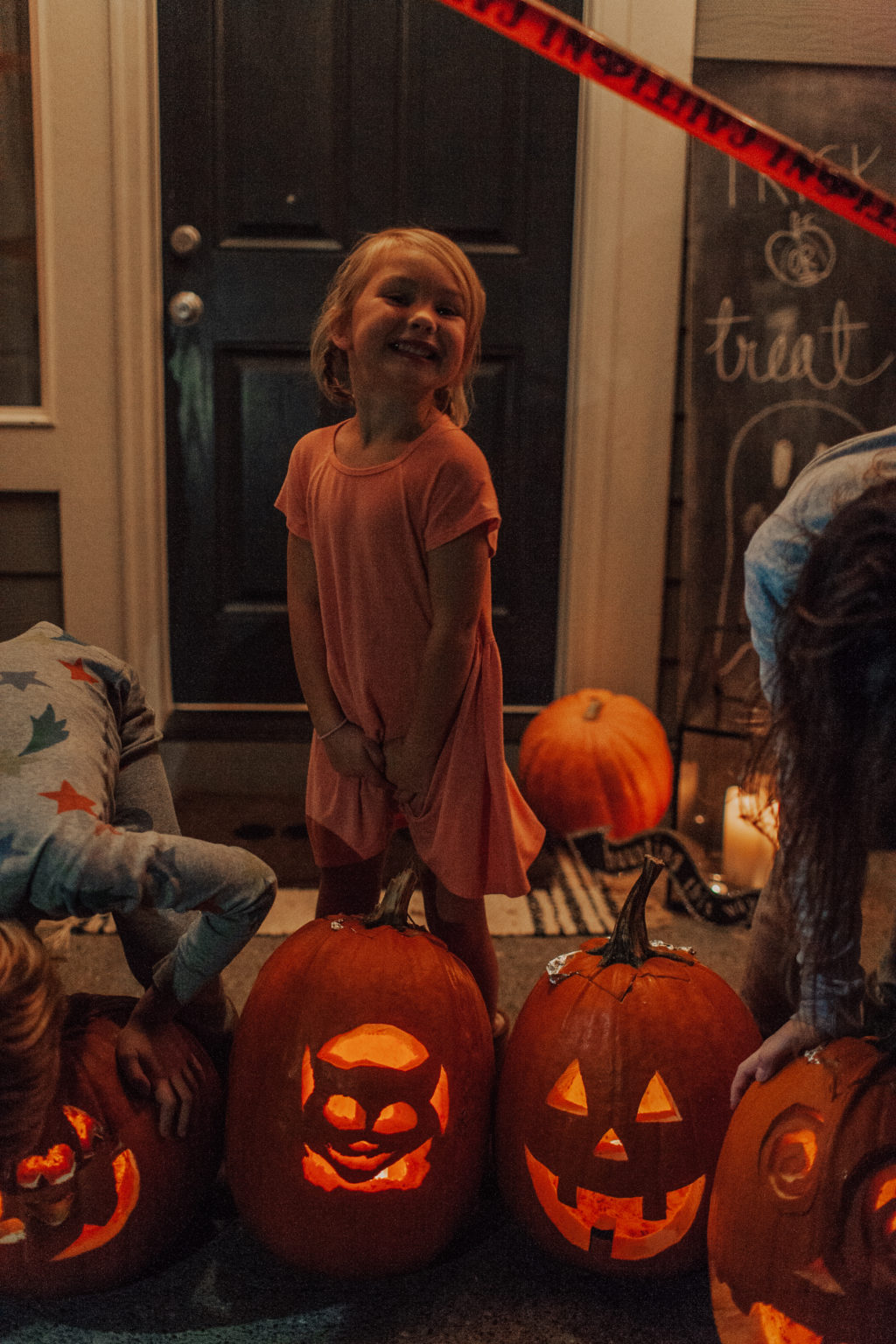 Hope this playlist adds a little fun + easiness to your dancing, spooking, carving, baking, cooking, sipping, snacking, partying, driving, crafting… this week!
xo, RaeBoo