Hey guys, happy-happy Wednesday!
If you've got mad love for those cute little plus signs then today's DIY post is for you. If you haven't been bitten by the swiss cross bug yet, here's a cheap and simple DIY to try it on for size!
(Pom-pom garland from Land of Nod)
As I mentioned on Instagram a couple of days ago, we've been busy putting together a quiet play and reading nook for the kids in my office. At the time of my post we had just a couple DIY's left to do but last night I checked one of them off my list and painted this bright swiss cross, above.
(all images found here & here)
My original thought was to make some simple art to help fill the book shelving and add a little pop. After a quick pinning session (which always helps) a swiss cross seemed like the perfect solution and literally took me 15 minutes to trace and paint.
Supply list, instructions and template below…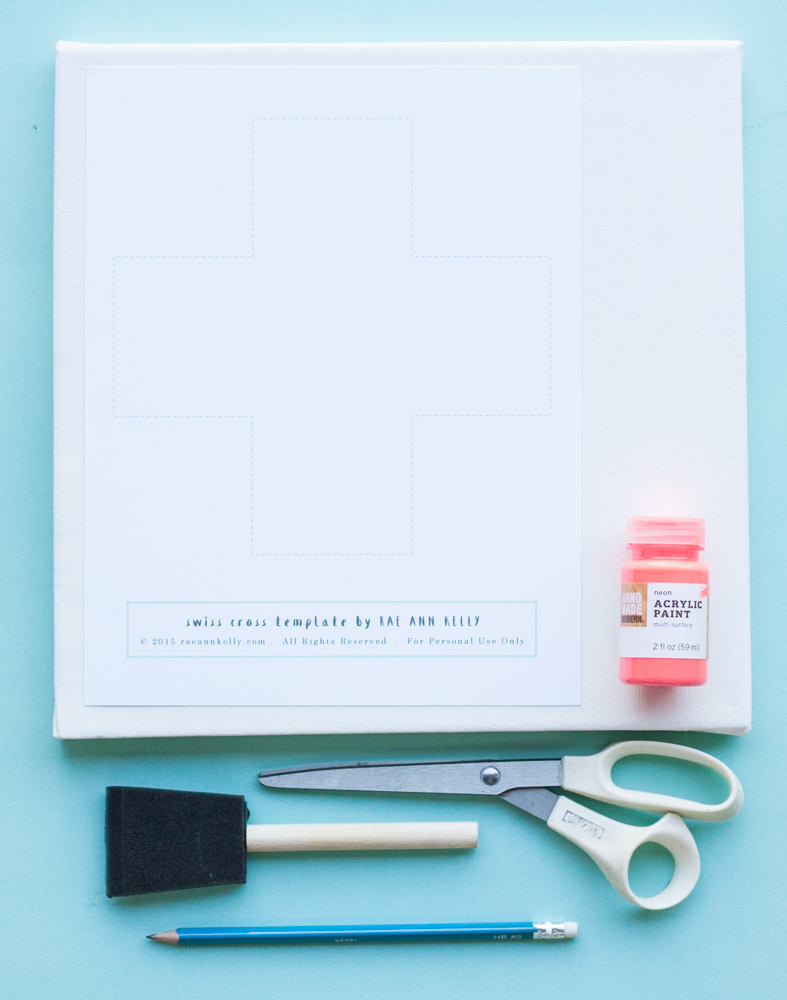 You'll Need:
12×12 inch canvas
Acrylic paint
Scissors
Pencil or colored chalk
Paint brush or painting sponge
Ruler
Here's How:
Print and cut template.
Using your ruler to check spacing, lay template in the middle of the canvas (each of my sides was 2-1/4 inches from the nearest side) and trace.
Fill in your trace marks with paint. Let dry and paint another layer if needed.
Gently wipe off any stray chalk or pencil marks and your done!
Looks cute next to our "kind is the new cool" print which will also be hanging in the nook as a reminder to the kids that fighting is not cool :) Hopefully it sinks in.
Do you have a space in your home that could use a little swiss cross action?
Hoping to have pictures of the finished nook to share next week so stay tuned!
XOXO, Rae