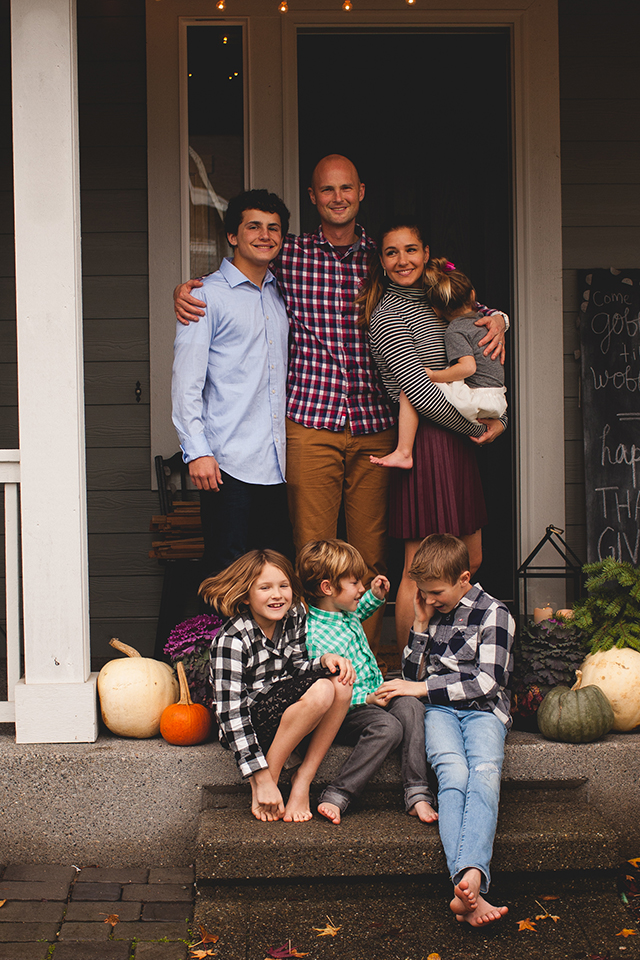 Can you guys even believe how close we are to Christmas!? Going to try, try, try, to get most of the stressful holiday to-do's checked off this week (i.e. gift shopping and Christmas cards!) so I can enjoy as much of the season with my people as possible. If you're feeling the same way, there's a promo happening today for 20% off holiday cards with code HOHOHO in the POP-UP and lots of good stocking stuffers and hostess/friend/teacher gifts too!
Before I get too carried away by the Christmas magic, a little recap of our Thanksgiving. We hosted for the second time and had the best time!
ON THANKSGIVING THIS YEAR…
We hosted friends and family — 10 kids and 9 adults.
Started the day with a 6am run and prayer time with my favorite guy, before putting the bird in the oven.
Made turkey hand drawings and ate lots of the real stuff too! (can't believe I didn't snap a pic of Johan carving it!)
The kids drank their weight in sparkling cider.
Made all the kids (even the biggest) drink out of a cup with a lid and guess what? Didn't clean up a single spill all day.
Was thankful for the paper tablecloth from Target that kept the kids busy.
Played games. Lots of them.
Enjoyed the heatwave (in the 60's!).
Were a work in progress (always) but made it work.
Had help in the kitchen from both grandmas… hallelujah.
Listened to Christmas music.
Had our Christmas tree up and nutcrackers our — Ozzie called it a "Merry Thanksgiving" ;)
Wore lots of plaid and checks!
Kept things casual.
Annnd, it goes without saying, ate way too much. Didn't regret it.
Went to our friends post turkey dinner for pie and swimming — shared some on my instagram stories but forgot to take actual pics to share… oops.
Crawled into bed completely exhausted and overflowing with gratitude… should probably make this my goal everyday.
Gangs all here, minus my big brother who was taking the pic!
Hope you guys had a wonderful Thanksgiving holiday weekend, got lots of family time, ate too many servings of mashed potatoes and spent lots of time in your jammies eating leftover pie.
Thanks for being so good to us Thanksgiving!
xo, Rae
PS — Prepping this week to ship all your orders from the HOLIDAY POP-UP by the end of the week! You guys are the best! Last day to get 20% off on holiday cards with code HOHOHO… if you want to take advantage of the promo but don't have an image yet, no worries. Order now and we'll workout the details later.