You know it was a good weekend when ruffles, sweat-sets, and checkered sweaters were involved!
Going to keep this short and sweet because it's a busy week around here (lots of fun stuff coming up!), and I have a couple kids home with scratchy throats that are too sick for school, but not really sick enough to watch movies and read all day. Hoping they'll help me get the front porch ready for pumpkins and sort through our Halloween bins, too!
Never have I ever seen a more perfect lounge set for Halloween and fall, and it comes in several other color options!
FRIDAY (BEEN WEARING THIS SET ON REPEAT) | sweatshirt (on sale – wearing size 2)), sweatshorts (also on sale – sweatpant option – wearing size 2), slides (ref men's for sizing), bag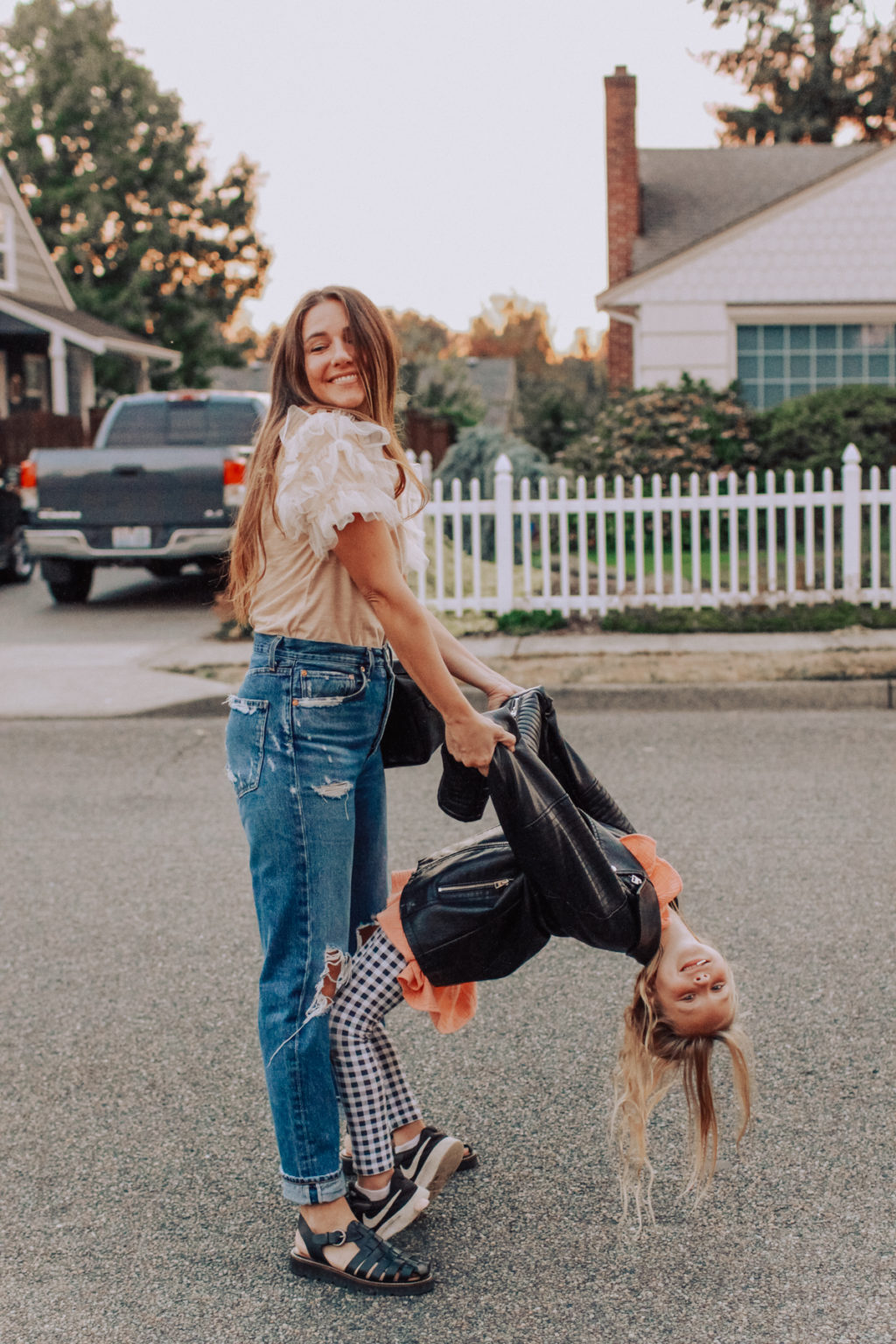 One of us is headed to date night. The other is headed to bed.
FRIDAY NIGHT | top (wearing small), denim, shoes, purse, lip color (half-n-half)
How dressed up do you girls get for date night? Honestly had to talk myself out of staying in sweats, which seemed completely appropriate for the brewery and food truck we were walking to. Anyways, glad I changed and ready for more hard pants and fluffy tops!
LOOK! Cucumbers and basil and wine, in the garden! Ha! I would never refer to myself as a plant lady, but a below average gardener? Yes. That. Is. Me. Which is probably why I'm so impressed with our end of season harvest. Going to try and plant a quick crop of arugula before it gets too cold and if anyone knows of fall things that will still grow in the PNW, let me know!
SUNDAY | sweater (not sure why the blue color is navy online!), denim, sneakers (or here – the "coconut milk" is much more off-white in person than online), necklace, lip color (in Vega Volt)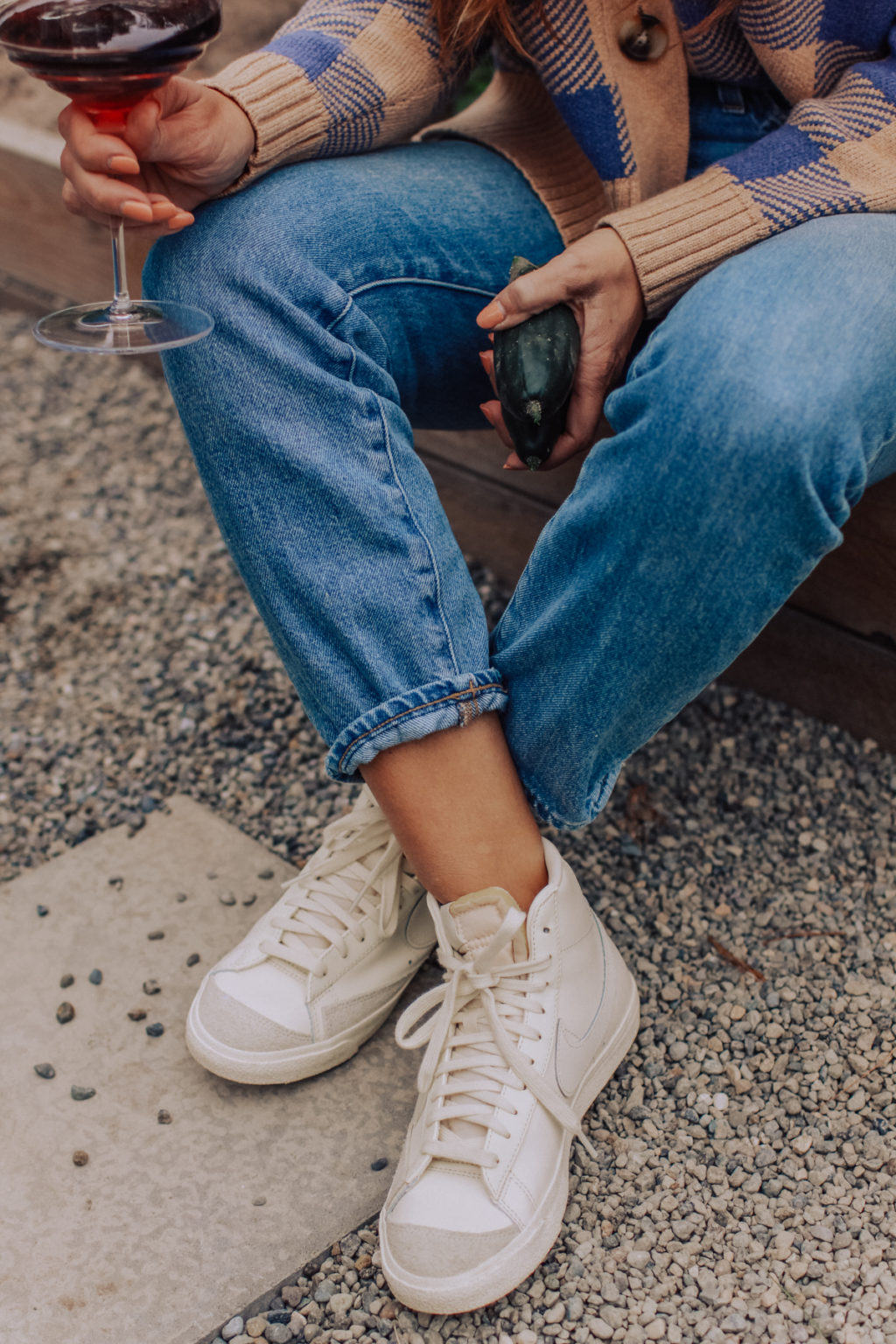 O.G.'s.
The backyard is still a big mess (patchy grass, mostly dirt, and piles of wood and tools everywhere) but it's starting to take shape and has been one big double whammy lesson in mind numbing patience and heart bursting gratitude. Can hardly wait to see what it'll look like next summer and in the meantime, will be working on convincing Johan that hiring help to maintain it is the best idea ever 😜
What have you been wearing lately?
What projects have you been working on?
xo, Rae