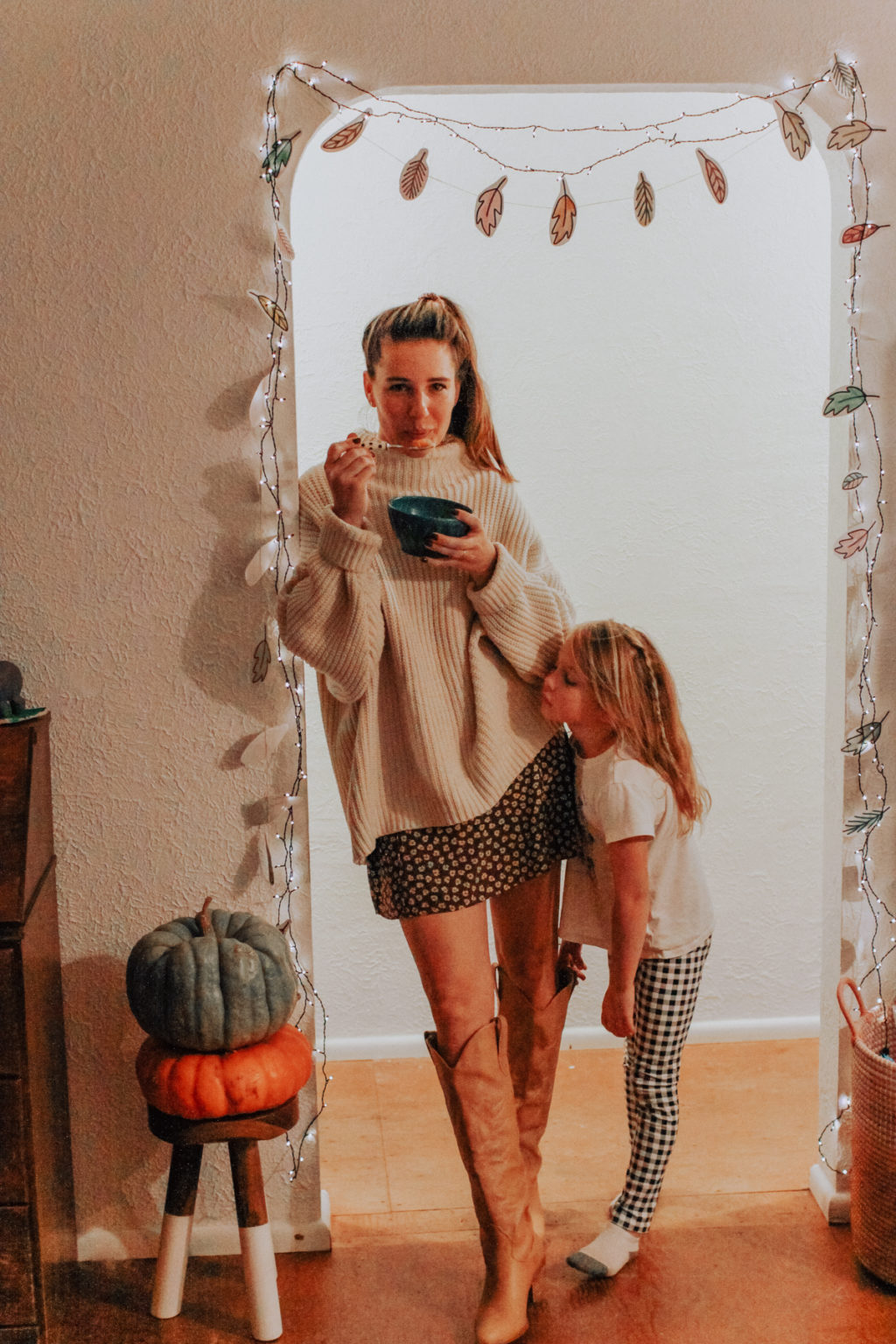 Anyone else been a little mood-swingy lately, like Poppy?
Been trying to figure out what's going on. Is it the time change, sugar consumption (thanks Halloween), election stress, 8 months in varying phases of quarantine (+ limbo), too many unknowns, or just the vibe in the air…? Then realized, it could be any one of those things.
All that to say — If you're feeling off, overwhelmed, unproductive, blah, or just numb, it's not a coincidence. 8 months of living in crisis mode and taking care of everyone while also trying to make the best of it all is a big roll to play. One that I think we'll be beyond proud to reminisce about in the (very distant) future. In the meantime, take deep breaths, drink water, prioritize sleep, enjoy a p.j. day, hang twinkle lights, move your body (even better to do with friends), PRAYYYYYYY, give long hugs, and laugh.
And if that doesn't do the trick, then there's always wine and retail therapy! HA! I'll share all the top sellers from October below if you could use something cute and cozy in your closet.
OUTFIT DETAILS: boots (similar – one, two, three and love these too), skirt (could also throw a sweater over a mini dress for the same look), sweater (old from free people but just purchased this one and it's even better!)
Madewell boots are all 30% off right now too! Love these and these! Perfect for Thanksgiving outfits.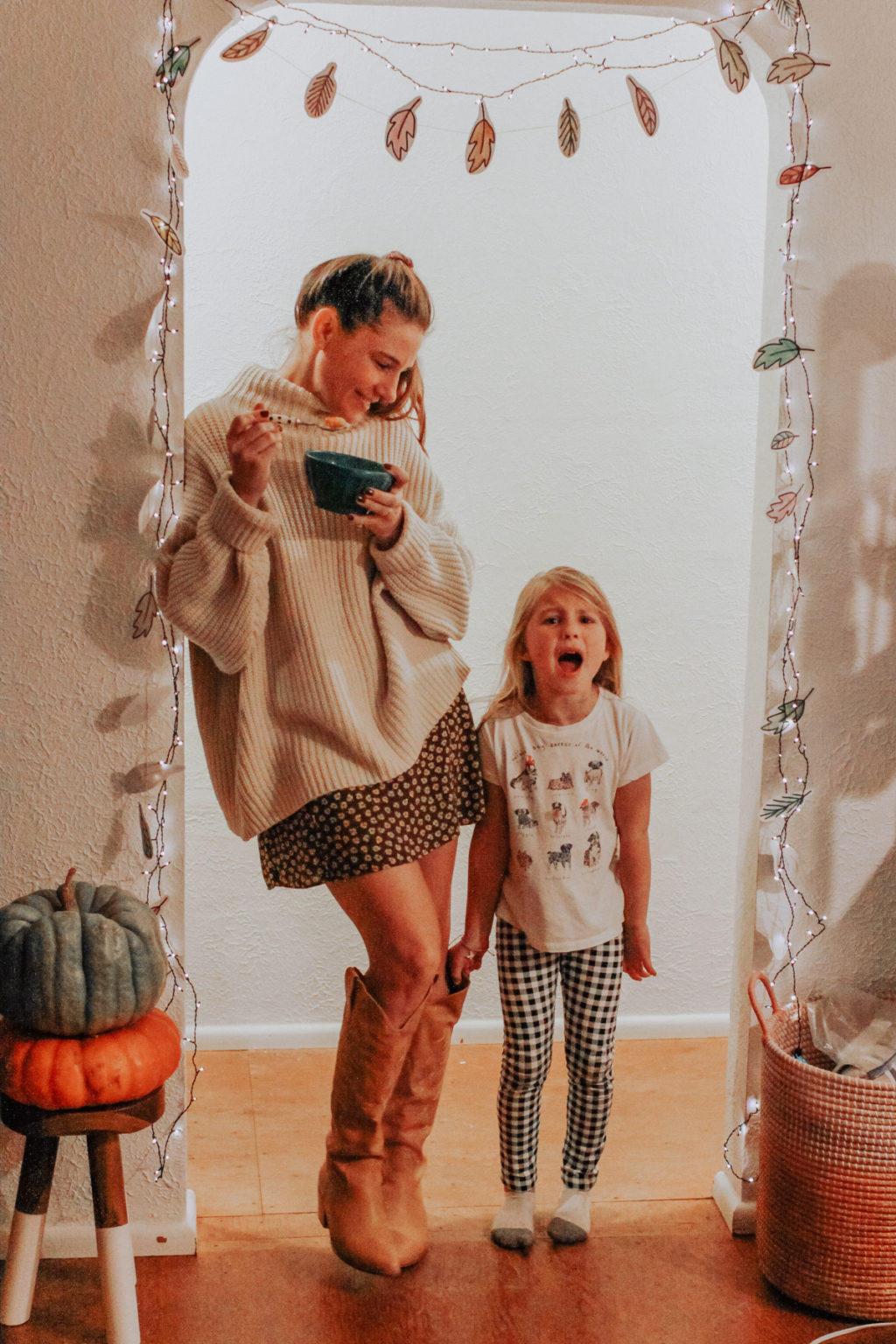 OCTOBER TOP SELLERS |
What's the password Pop? 🙃🤨😤
What would you guys like to see next!?
Coats, winter essentials, denim, holiday outfits, workout gear, kid stuff, husband outfits, Christmas gifting, home decor…!? I'm all ears; Let me know what you need!
XO, Rae