Do you have a summer uniform?
According to the past few days, my summer uniform involved pairing anything with a t-shirt. Honestly kinda surprised me when I went scrolling through these pics because I love a good dress or jumpsuit, especially during the hotter months. Couldn't believe I hadn't worked one into an outfit over the weekend but I guess when it comes down to it, I'm a t-shirt kinda girl. Everything else requires a little more thought or maybe commitment to a less physical kinda day and since we did a lot of cleaning and sorting (did you see the garage update on stories!?), t-shirts du jour it was!
outfit no. 1 |
lounge set (wearing XS) . purse (similar and more all-year-round) . denim jacket . similar sandals . scrunchie
Click here: denim jacket and scroll down to see just how often I wear this jacket, lol… almost embarrassing!
Thinking I'll be wearing this lounge set just as often. Appreciate anything you can wear to bed but also out and about!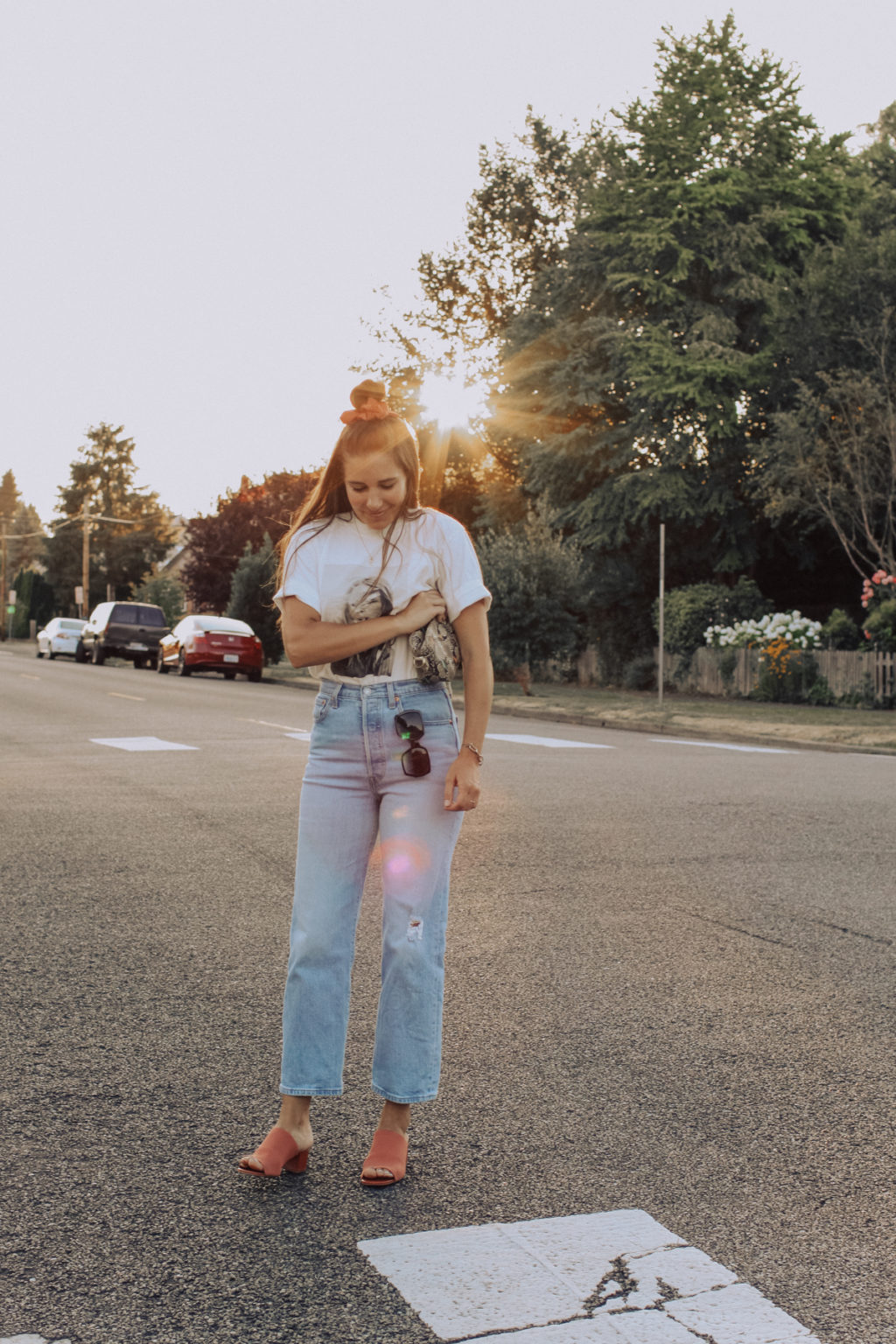 outfit no. 2 |
tee . denim (fully stocked – size up one from madewell size) . shoes (in coral, on sale!) . sunnies . purse (similar and more all-year-round) . scrunchie
Love this whole collection of tees and sweatshirts.
Love the camera bag by madewell extra because you can take the shoulder strap off and carry as a clutch for date night!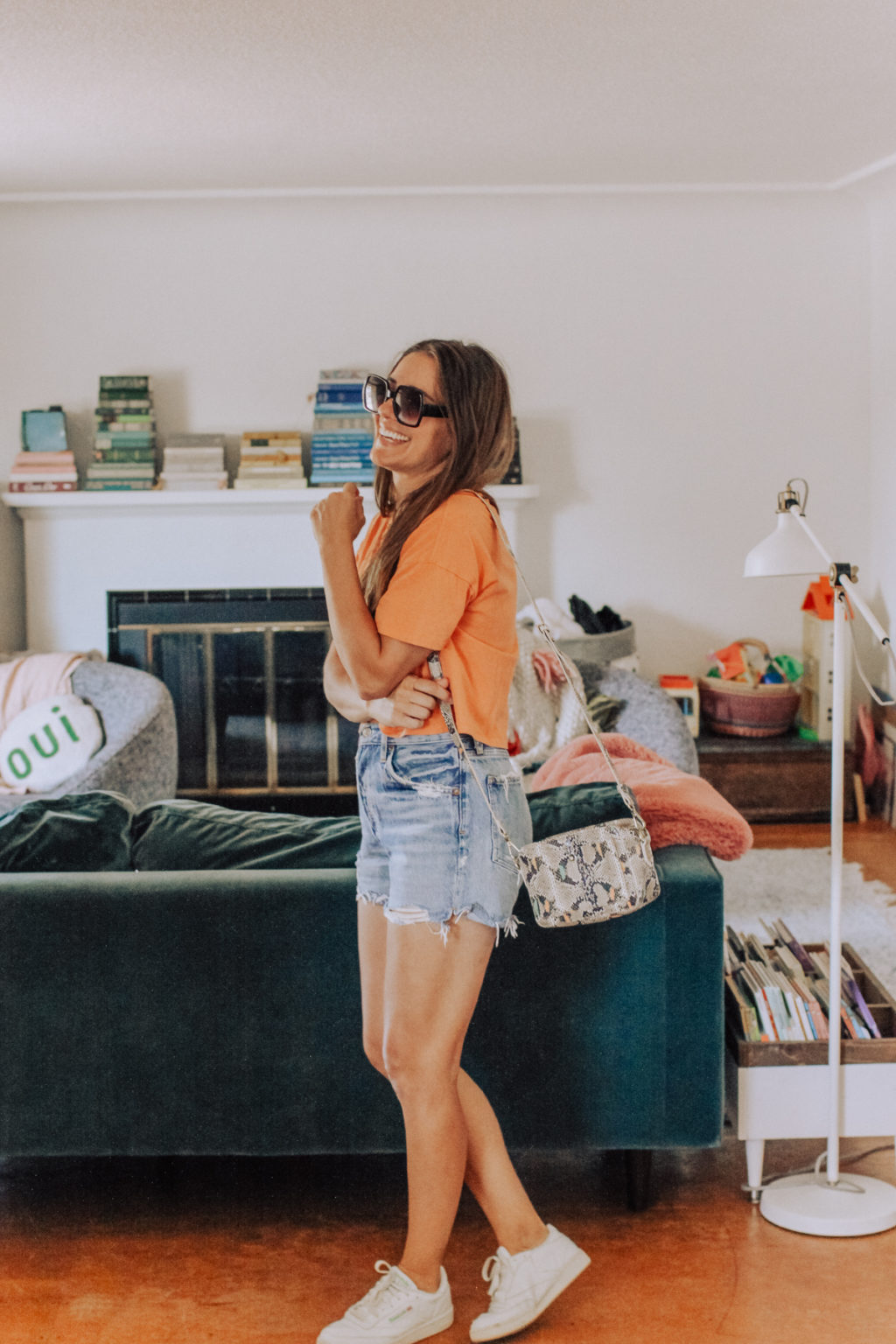 outfit no. 3 |
tee . shorts . purse (similar and more all-year-round) . sunnies . sneakers
If you have enough tees and are on the hunt for a good summer to fall jumpsuit, I've been wearing this one a ton. How fun is the coral color!?
What have you been wearing lately? Feeling ready for fall layers, yet!?
I'm personally not ready for sweater weather, but wouldn't mind adding a couple cardigans to my stash for when things cool off in the evening. Even got a little proactive and stocked up on a couple layering tanks!
xo, Rae
P.S. – Stay tuned for house and homeschool updates later this week and next!