Portrait of a mom in quarantine that has loved the slowdown, and togetherness, and general challenge of figuring out a new normal. Also a portrait of a mom who is craving a fun outing, watching my kids play sports, shopping (and finding) T.P. when we need it, and hanging with friends. I could also really use a vacay, a trip to the nail salon and a date night, but I'll save that for another post!
One of the things I love about style and clothes is that even though what we choose to wear at different seasons in our lives might be different, their significance and meaning remain the same. We still get dressed everyday (except for PJ days, in which case I suggest snagging some from Plain Jane!), and it can either be fun and make us feel peppy, cute, cozy, happy, etc. or totally blah. Choosing to dress for all the good vibes while we're on lockdown… Here's a couple things I've been wearing lately!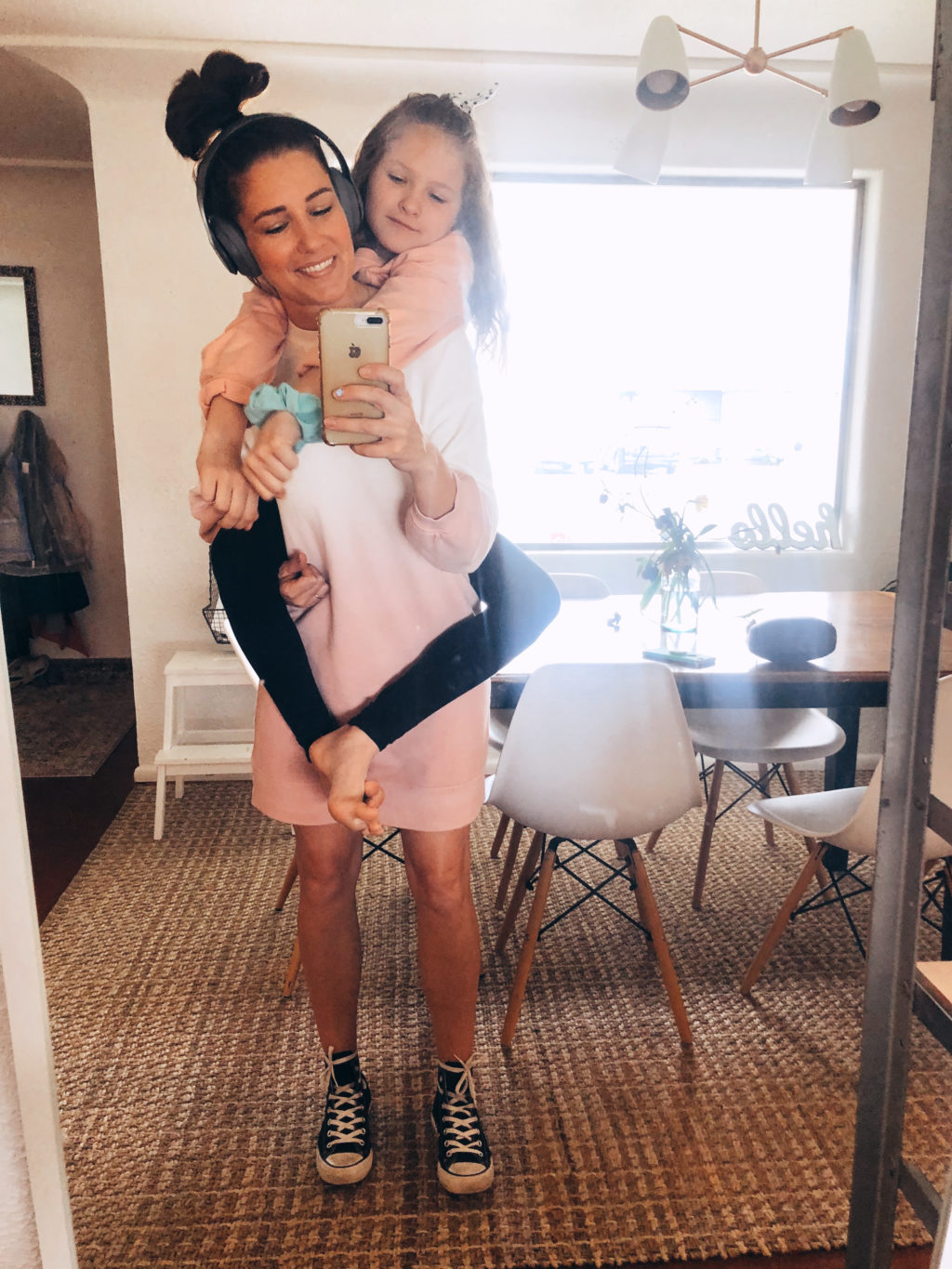 SWEATSHIRT DRESS | for when your sweats need a break but you still want to be comfy: this! dress! + it's 30% off, chucks, beats are on major sale (they block out everything, lol)
Also love these: tie dye tee dress, grey midi dress, shirtdress, striped dress
On the hunt for a new pair of house slippers too. Suggestions welcome!
SWEATSUIT DREAMS | bought this set for myself (hoodie, sweatpants) and this set for Yoder (hoodie, sweatpants) as a moving gift and we've both worn them on repeat this last week. So cozy and equally cute.
Also love sweats from Lou & Grey, Nike (all on sale rn), The Great (also on sale!), Aritzia and Hanes men's sweats in black!
Getting dressed in something cute is also a great way to practice self-care during a time when most of our other outlets are closed…. And just to be clear, sweatsuits are definitely a form of self-love and self-care, ha!!!!
You know that old saying, "If you can't beat 'em, join 'em"? Really feeling that right now!
xo, Rae