Anyone who has a tween or teen knows just how hard it is to find clothes that are age appropriate, kid approved, and fit their constantly changing bodies well. I know this from my own experience, but also hear from lots of mamas wanting to know how and where we shop for Tilly and Espen. Here's a little roundup of all the things I've found for Tilly lately — All of which she has OK'd and worn tons already.
Boys are a little harder and a bit more specific, but let me know if you want to see what we've been adding to Espen's closet lately!?
For anyone wondering, my jumpsuit is from here (I love it — I'm 5'7″ and wearing a 4), and hat is old but haven't gone wrong with the Brixton brand (how cute is this cowboy hat). Last but not least, it's never too late to snag a pair of Teva's, but have also worn with these cute mules!
TILLY'S FALL FAVES: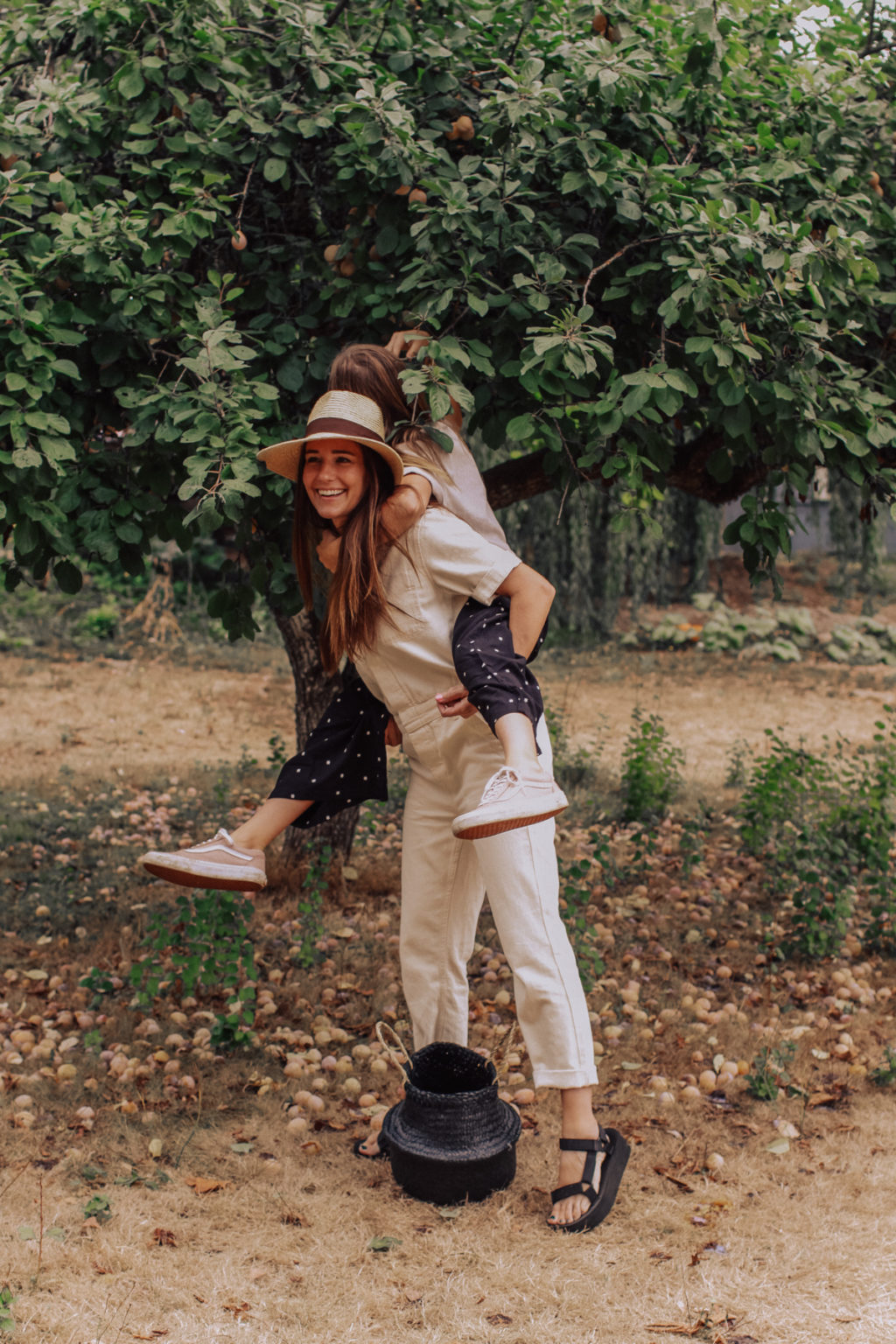 If you've been around here long enough, you're probably well aware of Tilly's tumultuous relationship with clothes, lol. She loved to pile on the accessories as a preschooler, then hated anything that wasn't found in her big brother's hand-me-down pile from 1st to 4th grade, and has recently started to be more into styles and trends. She still has her own look and is definitely still picky about how things fit and feel, but it's been fun witnessing the process — if you're in the thick of it, read this post! — and even more happy that I did my best to surrender and let her do her thing (with a few boundaries) so now instead of it being a point of contention it's something we bond over!
A few cute pics of my girl and me picking the last of our plums in the backyard…
Never ever a dull moment. WILD.
Classic Tilly face :)
What else would you like to see!?
xo, Rae