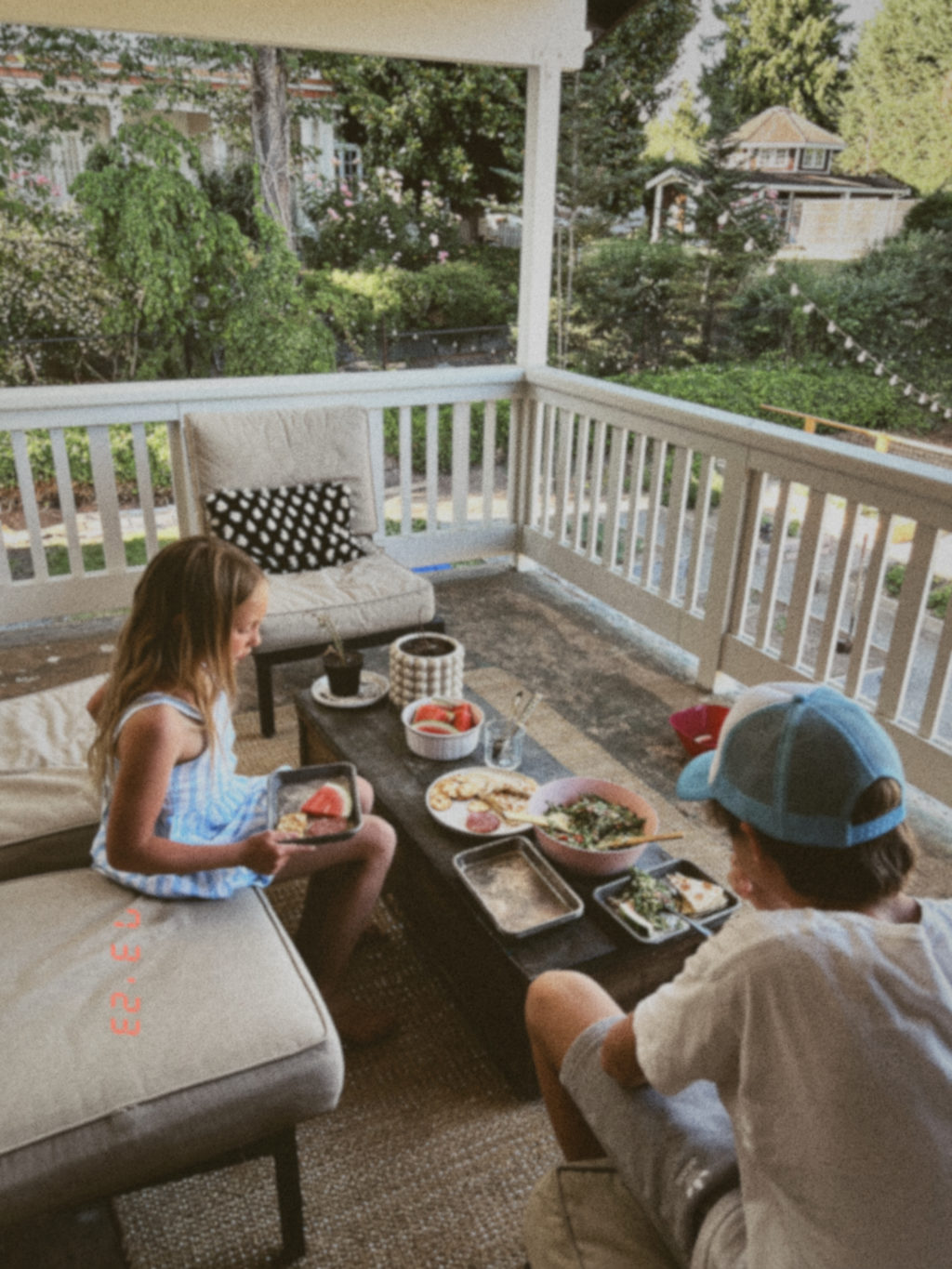 Summer started out fast and furious in June, and I have a feeling July is going to fly by! Here's a meal plan to keep the fam bam fed and nourished! I say this every summer, but just so you don't think I follow my meal plans perfectly, I'll be swapping out some of these recipes for simple picnic dinners (my favorite!), usually when Johan's at the Fire Station. My go-to's are sandwiches, wraps, quesadillas, or a charcuterie board. Makes for a quick clean up too!
New recipes to be on the lookout for this month: Grapefruit Fizz Mocktail, Homemade Focaccia Bread, Coconut Curry Chicken Zucchini bowls, and a Moscow Mule Mocktail
Shared our "food schedule" in this post.
Are you signed up for emails so you don't miss anything!? If not, CLICK HERE!
WEEK ONE
WEEK TWO
WEEK THREE
WEEK FOUR
On the side of our fridge you'll find our weekly dinner meal plan (shop our notepads HERE!) as well as Breakfast, Lunch, and Snack options for the kids to reference (why does no one ever know what they want to eat!?). It's been a game changer for the kids and helps with grocery list making, too. Will hopefully get a printable version made and shared next week, or you can zoom in for ideas and DIY!