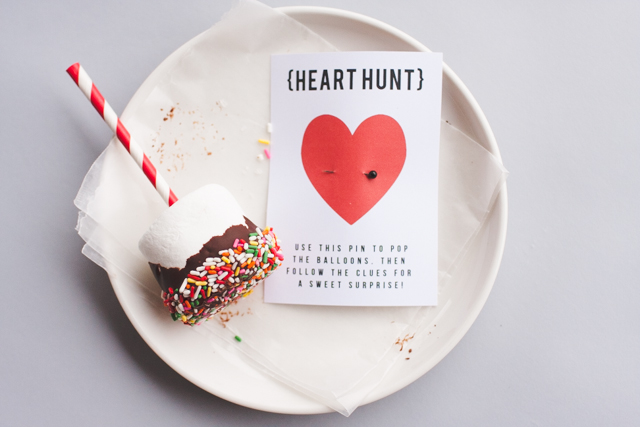 Happy, happy Friday you guys!!! Eventhough the line between workweek and weekend is mostly blurred once you have kids, I can't help but be excited for a couple days of less structure and more fun.
Speaking of fun, last week Johan and I planned a surprise scavenger hunt for Espen, Tilly, Griffin and a couple friends after school. Ever since, it's been trending at our house. As in it's all the kids want to do. Plan, make and go on scavenger hunts. Deciding the end prize is serious business too. For the first round they had giant marshmallows dipped in chocolate and sprinkles. After our forth hunt we opted for a game of hot and cold and the treat was a mint. They were thrilled and we were thoroughly entertained.
If you find yourself cooped up with stir-crazy kids I highly recommend throwing together a scavenger hunt or a game of hot and cold. More pics, details and "heart hunt" download below…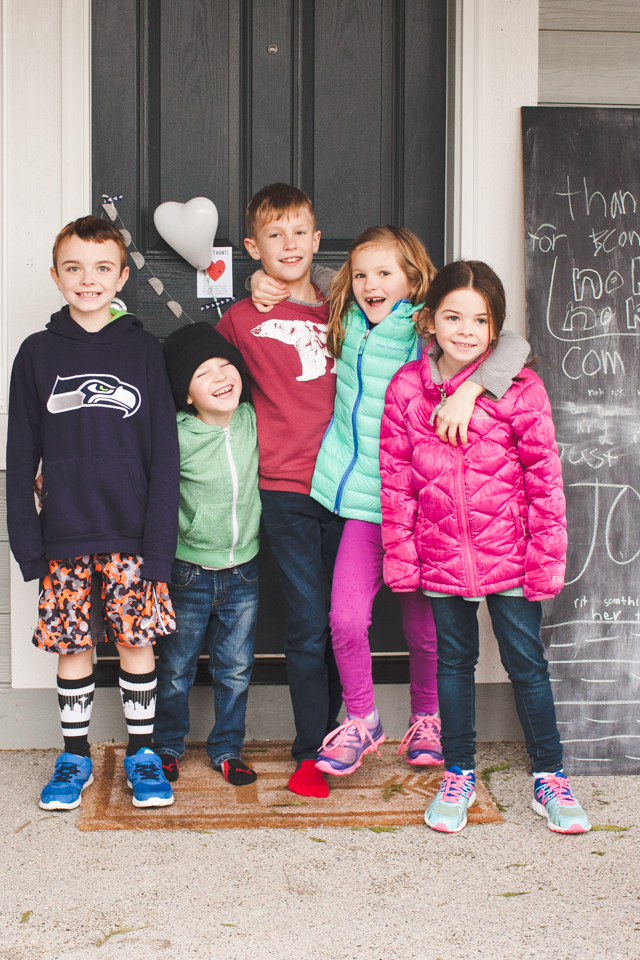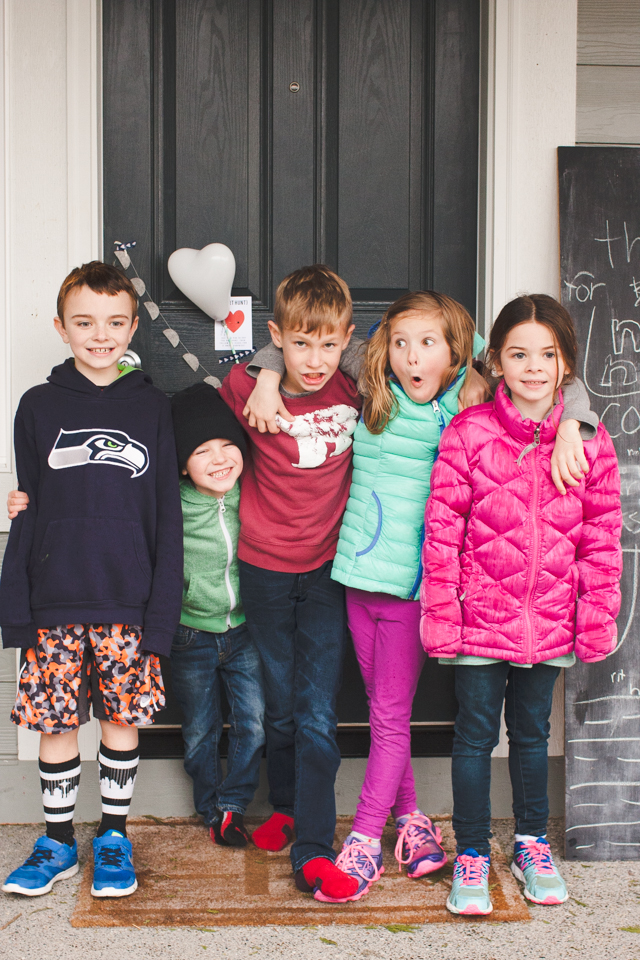 //Remember when friends coming home on the bus with you was like the best!?//
Scavenger hunts are pretty self explanatory but it's nice to see a step-by-step so here's how we did it — We picked 5 fun spots around the house to hide balloons and a final destination to hide the treats. We then wrote clues accordingly on paper, stuck them in balloons and blew them up. On the front door we stuck a note, balloon and pin for popping the balloons. That's it!
Click here to download the "HEART HUNT" cards.
Cheers to a fun weekend!
XO, Rae
PS – A quick classroom valentines PSA. In order to allow for shipping time, printed classroom valentines will only be available in the shop for the next week! If you are having a hard time choosing a design, here are a few of the best sellers:
star wars // wild // wheelie // be mine // sporty // cool