It's LIVE!!!! Extra excited about this because once upon a time I really, really wanted to be a personal shopper so it feels like I'm actually following through on my dream, lol. No, but really, in all holiday seriousness, I really hope these links help simplify your shopping and gifting! I tried to share as much of the toys, clothes and products that we already own, love and use on a weekly (if not daily) basis while also being true to our personal Christmas wish lists too.
That being said, I want to make sure you know that I did use affiliate links so will get a small percentage of anything you buy from my list — without effecting what you pay, isn't that cool!? — which helps me make more content for you, yay! So thank you in advance… you guys are seriously the best!
The HOLIDAY SHOP link is along the tippy top left menu or CLICK HERE!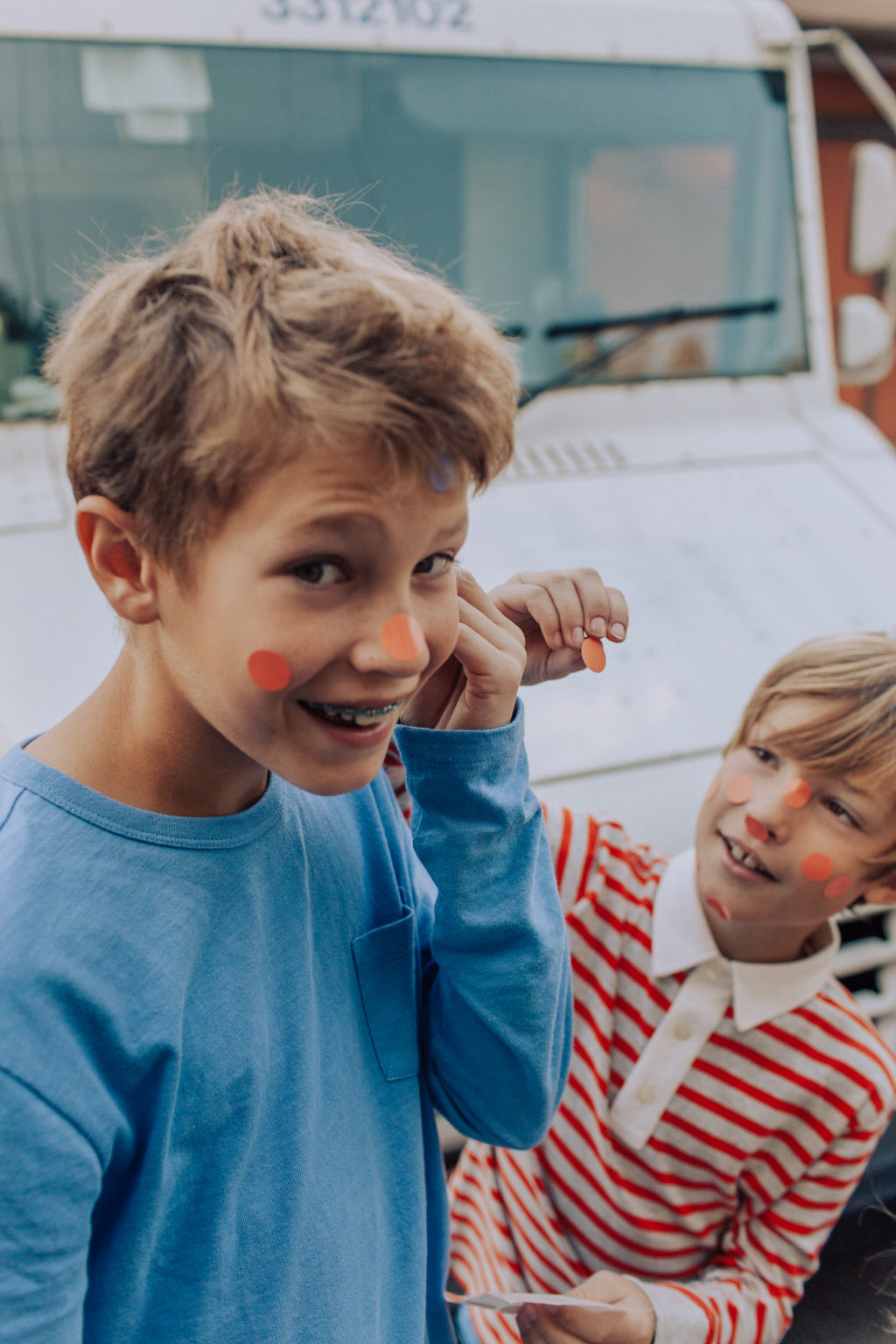 When your mom thinks it would be cute if the kids put stickers on their faces but they hurt to take off… I felt so bad. Serious mom fail. Although I think Tilly was being a bit dramatic since the boys didn't make a peep about it. LOL.
What commitment looks like, ha!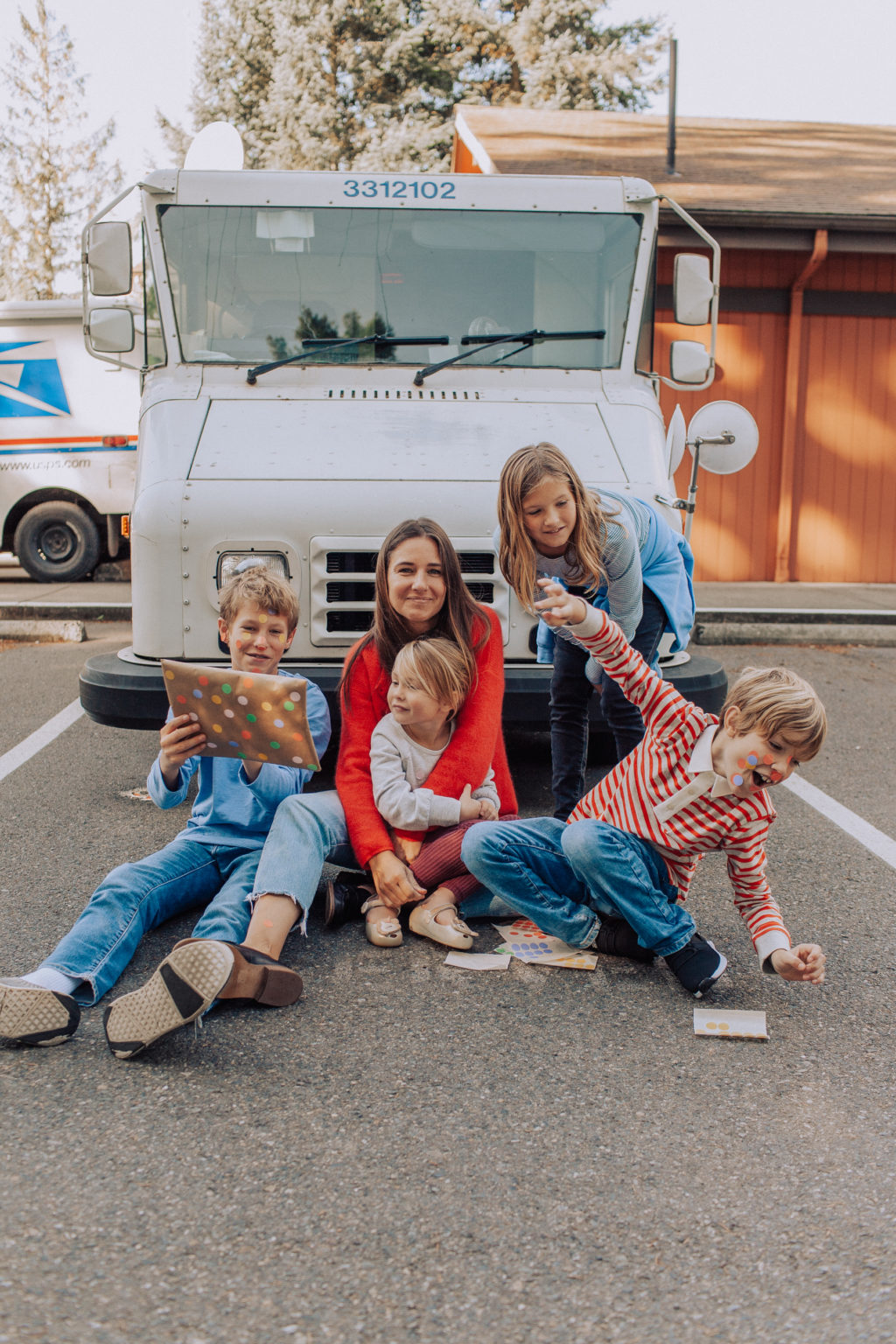 Also, commitment.
What's on your shopping list!?
I'm freaking out a little because we haven't exactly figured out what our plan is for gifts this year (for a few pretty fun reasons I'll share later) and I'm usually at least halfway done by now. However, my goal is still to get all my shopping done ASAP (hooray for online shopping!)! Like maybe by the end of this weekend?
I love the process of gift giving, but it's so good to be done so we can focus on watching movies, sipping hot cocoa (and schnapps) and getting together with friends and family!
xo, Rae