Welp, I blinked and we're already 6 days into October. Can you believe it!? It's crazy how time can pass so quickly, even in semi-quarantined conditions. I'm sure all our extra projects around the house contribute to things feeling a little more hurried, but I am determined to slow things the heck down and soak up all that October has to offer — the food, the patches, the crisp air, the darker evenings and the twinkle lights that go with them, the creepy decorations, the costume planning, the pumpkin everything, the cozy diffuser blends, the football games, and the (FILL IN THE BLANK).
All of it.
(Noticing a theme from yesterday's graphic? Ha! I'm definitely in a mood.)
One thing that works for me when it feels like there is too much to do and I'm missing all the good stuff, is to add it to my to do list! This way the things that mean the most to me get checked off along with the tedious stuff. And bonus, when I look at my planner for the day and it's not just full of chores, tasks, and jobs, I actually feel more inspired to get it all done!
OUTFIT DETAILS:
sweater dress from h+m, love the length and weight, and would be just as cute with sneakers or mules (comes in gray too!).
shacket (shirt jacket) also from h+m — one of the biggest trends this fall and I'm guessing it's here to stay for awhile so if you want to give it a whirl, h+m has some great inexpensive options! I also ordered a couple here and here, to try from Madewell. Wear over a dress, hoodie, leggings, denim,… — super cute belted too!
boots purchased last year from madewell and I love them… just a good classic lace up boot. these are cute too with the contrast sole!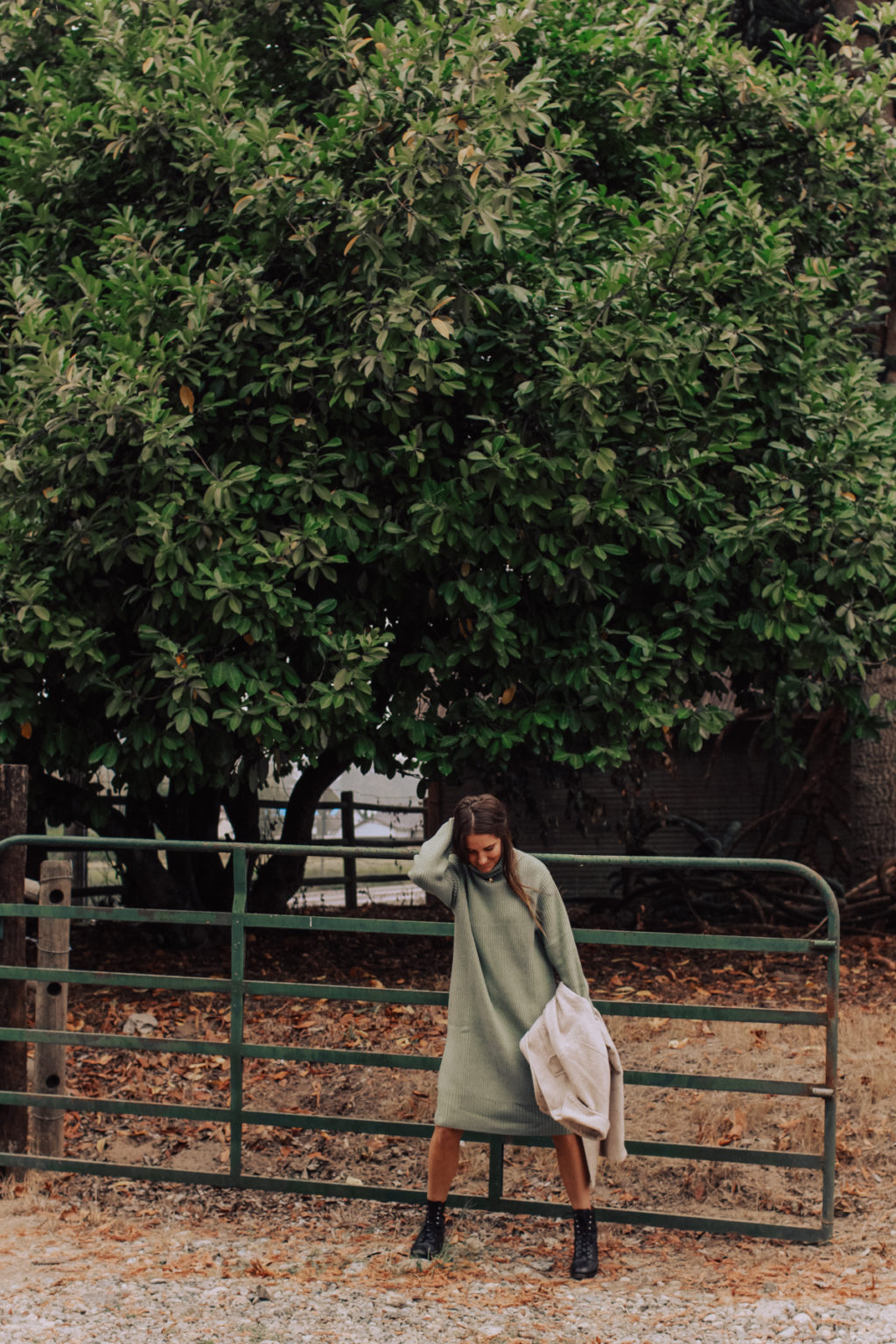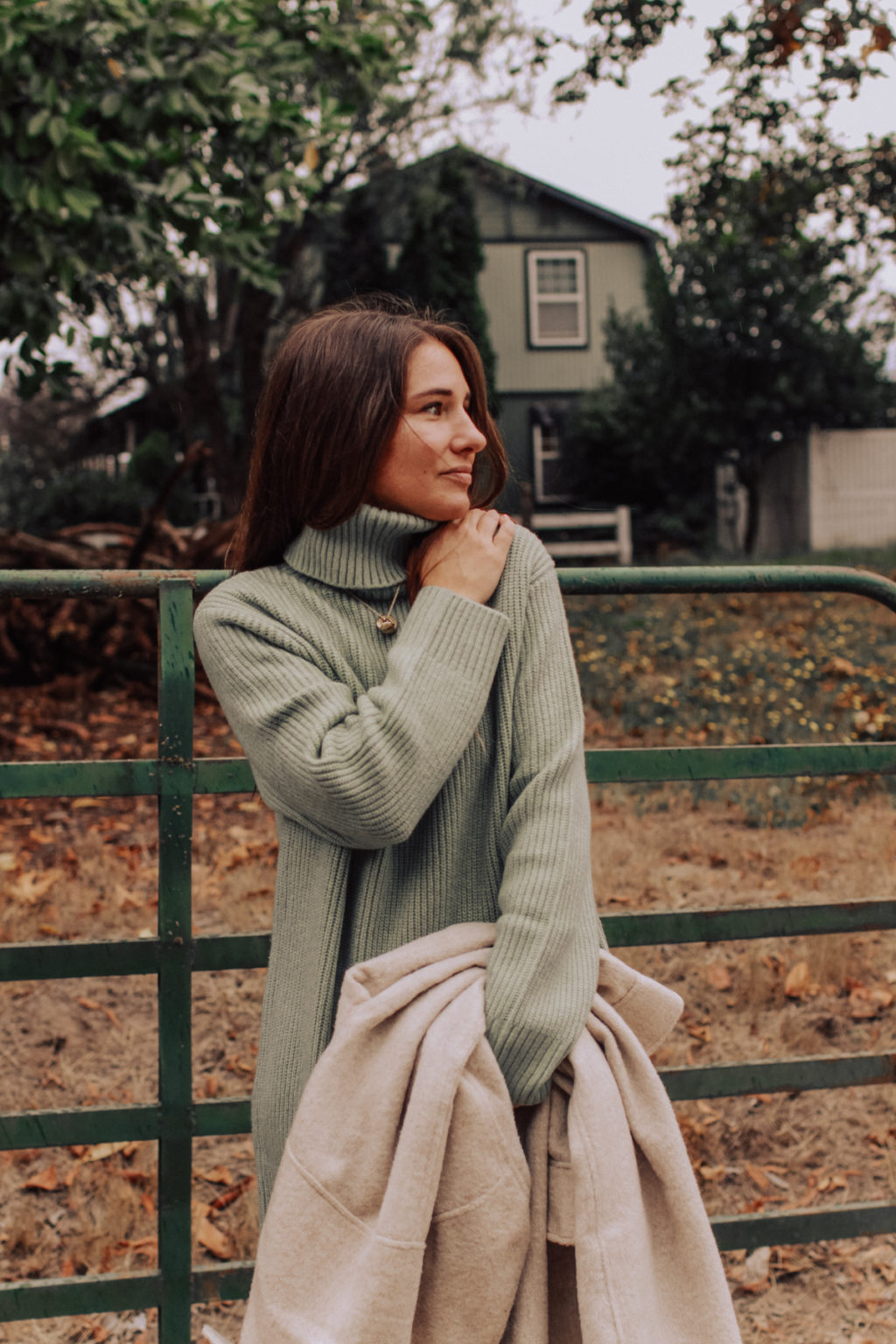 Do you have any tricks for slowing down time and finding that balance between to-do's and fun?!
What are you looking forward to the most this month!?
xo, Rae