The only thing better than finding a really good family pizza place, is finding a really good family pizza place that also makes amazing salads. So, I thought we'd bring that vibe to our pizza nights at home and started playing around with Italian inspired fixing and toppings and here's what we came up with! Let me know if you try it @raeannkelly or in the comments.
THE PERFECT PIZZA NIGHT SALAD RECIPE
You'll Need:
Romain hearts, chopped
Radicchio (looks like a small red cabbage)
Cherry tomatoes, halved
Pepperoncini peppers, diced
Kalamata olives, pitted and halved
Parmesan cheese
Meat of choice (we used salami, but chicken, ham, pepperoni, bacon, etc. work!)
Pine nuts (or other seed/nut)
DRESSING: olive oil, red wine vinegar, lemon, salt, and pepper
Here's How:
Prep all the produce, meat, and cheese, and toss in bowl.
MAKE THE DRESSING: 1 part olive oil with 1 part red wine vinegar. Add lemon juice, salt, and pepper to taste. Shake or whisk to combine.
Drizzle dressing over salad and toss. Serve immediately with your favorite pizza (or eat all by itself)! Extra dressing can be stored in a jar with lid.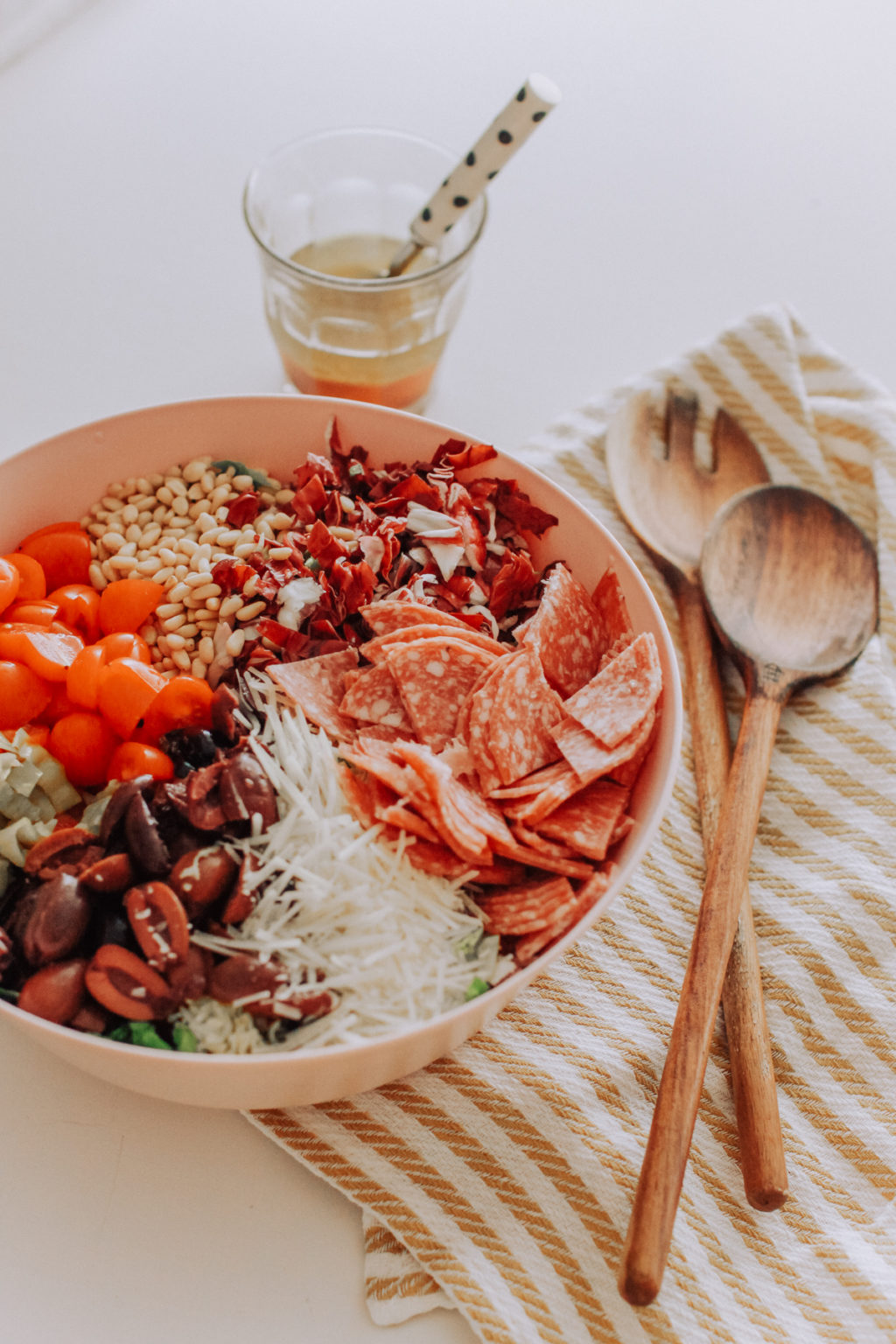 xo, Rae