Hot girl sh*t as in, staying warm even when it's cold. Which is the only way to survive November through May in the PNW. Rounded up all the warm layers on my wishlist that are perfect for outdoor adventures, kid drop-offs, or for when the thermostat is set to 68 degrees (at least when your husband is home 😜). Outfit details are also below.

RAE OOTD: hat (so many cute options or scroll to the bottom for the exact one!), jacket, denim, converse (most similar color or you can't go wrong with black)
POPPY OOTD: top, sweats, crocs, the cutest socks (always)
Loving this dreamy half-zip fleece puffer (it get's all the compliments and is fun without being over the top). It runs small and is almost sold out at Free People, but I found it fully stocked in both sizes HERE. Wearing a medium – recommend sizing up one. Which color combo is your favorite? They're both so good it was hard to decide!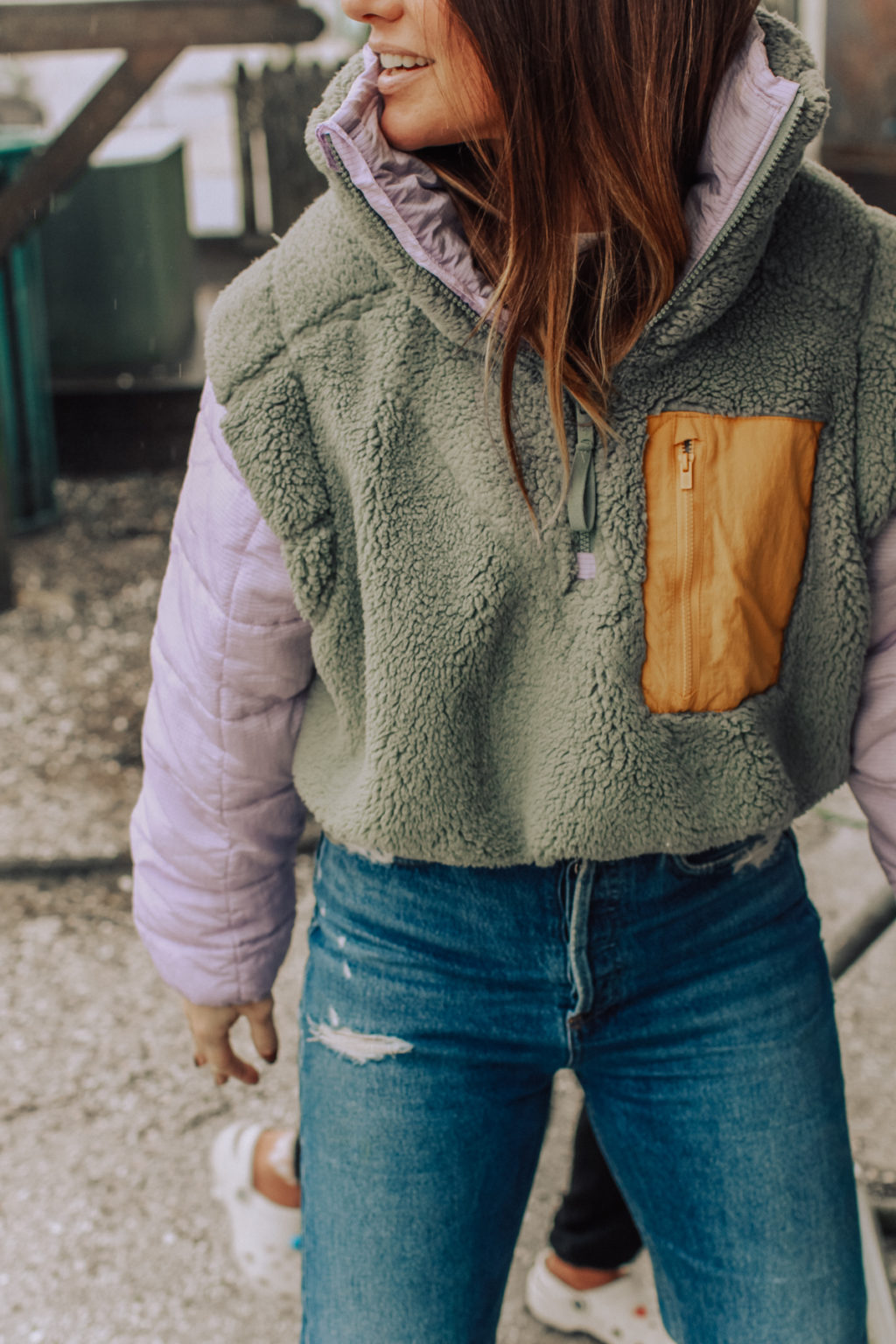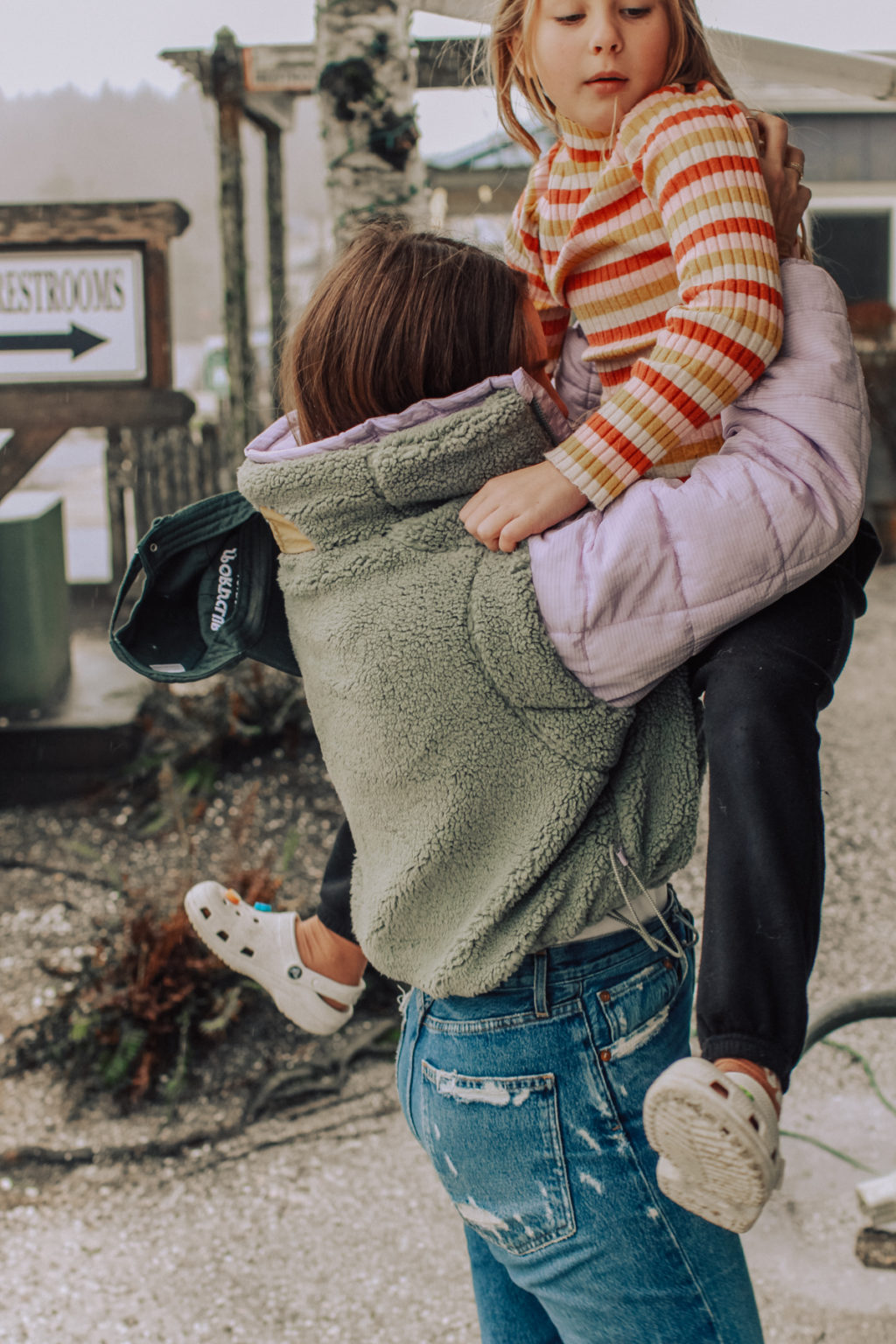 Poppy is me, heading into 2023. More seasoned, more wise, and more ready to have fun. Did you see my 2022 recap (it was a doozy), or this weeks meal plan!?
xx, Rae