one of my goals for 2014 is to be more intentional about planning activities and outings with the kids or as a family. i tend to be more laid back and go with the flow when it comes to our schedule, but the older the kids get, the fuller our calendar gets and the harder it is to spontaneously throw things together.
to kick off this new endeavor i planned a weekend at my parent's cabin in leavenworth (just a couple hours away) with the middles, my friend stacy and her three adorable boys.
(if you are unfamiliar with the area, leavenworth is a festive bavarian village nestled in the mountains. you can find lots of info here.)
when we pulled up last weekend, christmas was still alive and well with lots of lights and garlands  hanging – it was a sweet, sweet sight. we had a great time bumming around the cabin, getting outdoors (i'll share pics from our hike later this week) and being out and about. there wasn't any snow on the ground which is unusual and kind of a bummer (boo), but there was still pleanty of things to keep us busy.
(lots and lots of window shopping)
(we stopped at munchen haus outdoor grill where they have the most delicious selection of bratwursts and condiments.)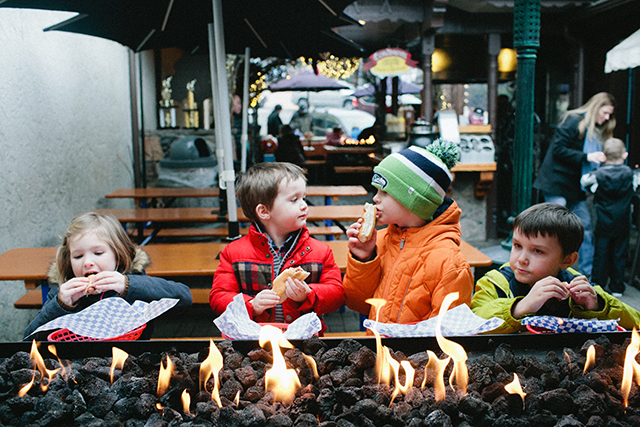 (naturally the kids all ordered turkey dogs topped with ketchup… ha!)
(toy stores and lots of shenanigans.)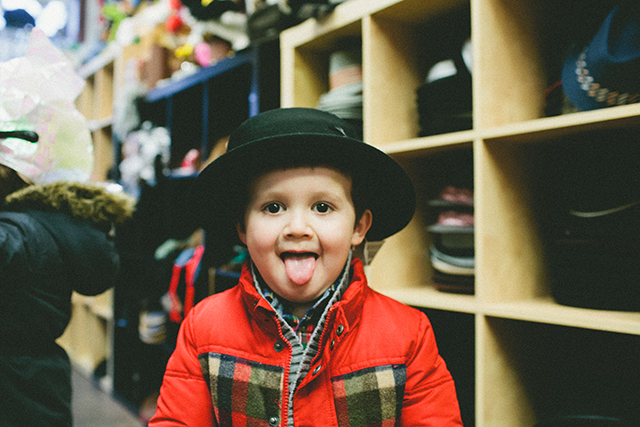 (stopped in to the hat shop for some cheap entertainment trying on hats.)
(besties like i never imagined. i could burst watching them together.)
(finally the homemade taffy shop. you can't go to leavenworth without visiting this store and buying a bag of taffy to bring home. it's against the rules.)
motherhood seems to be a constant evolution doesn't it? nothing stays the same too long, which i guess is a blessing sometimes (adios diapers!) and challenging other times. so glad we planned this weekend and am looking forward to more little adventures this year.
happy monday, friends!
xo . rae
(ps – stacy, thanks for capturing our weekend with your beautiful pics!)