when it comes to celebrating valentine's day (and other holidays) you can count on a schedule that fills up quickly with volunteer opportunities, parties to attend, and lots of extra planning, baking and making. you can also count on an overwhelming amount of cuteness popping up all over pinterest and blog land. it's fun and inspiring and (oh my) makes me want to do all the stuff…. if only there were more hours in the day and money in my budget!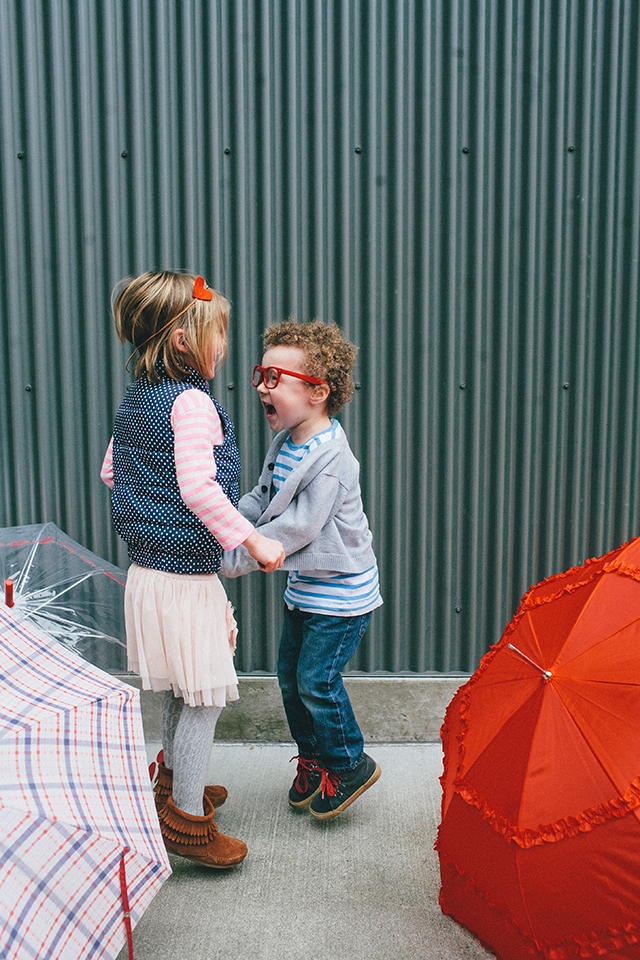 (tilly & her new friend corbin)
if (like me) your not sure how or what to fit in, here are a few simple projects with short supply lists that will take very little time to complete.
hallelujah.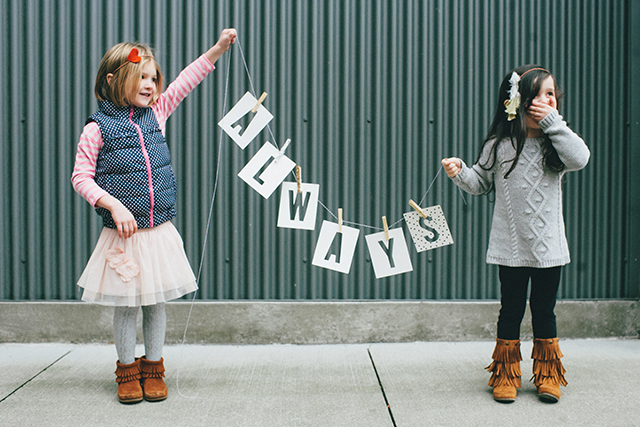 (tilly & her homegirl harper)
"LOVE ALWAYS" BANNER – (paper, scissors, xacto knife, twine, hole punch or clips) download and print this black and white or colored template. cut along dashed line and then use an xacto knife to cutout the letters. hole punch and thread onto twine or use clips!
FEATHER HEADBAND/CROWN – (feathers, adhesive spray, glitter, leather string or similar) spray feather with adhesive glue (i only sprayed the top 3rd), sprinkle with glitter and let dry. shake off excess glitter and tie to string (as shown) or ribbon.
if you have little hands that want to help, have them sprinkle the glitter!
HEART HEADBAND/CROWN – (scissors, felt, craft glue, leather string or similar) cut hearts out of felt, glue to string (as pictured), ribbon, headbands or clips and then let dry.
little helpers can pick out colors and glue the hearts…. they can also help with cutting hearts if you trust them with scissors or their safety scissors work with the felt.
bam. super easy, right!?
is there anything in particular you're looking forward to this valentine's day? i'm a sucker for classroom valentines!
hope you have a fantastic weekend!!!
xo . rae
(images by stacy jacobsen)