Happy Friday Friend! What's happening in your world this weekend?  We've got two Birthday kids to celebrate, a bday party for Tilly, 4 different sporting events to spectate and I'm feeling that mom pressure to make everything run smoothly and be festive! Trying my best to keep in mind something my friend's mom said to me the other day, "A good parent isn't perfect, they're just willing to make improvements."
I know she wasn't talking about weekend festivities, but it still takes the pressure off when you realize that perfection isn't the goal and look at the big picture! Hope it helps relieve any parenting pressure you're under right now too.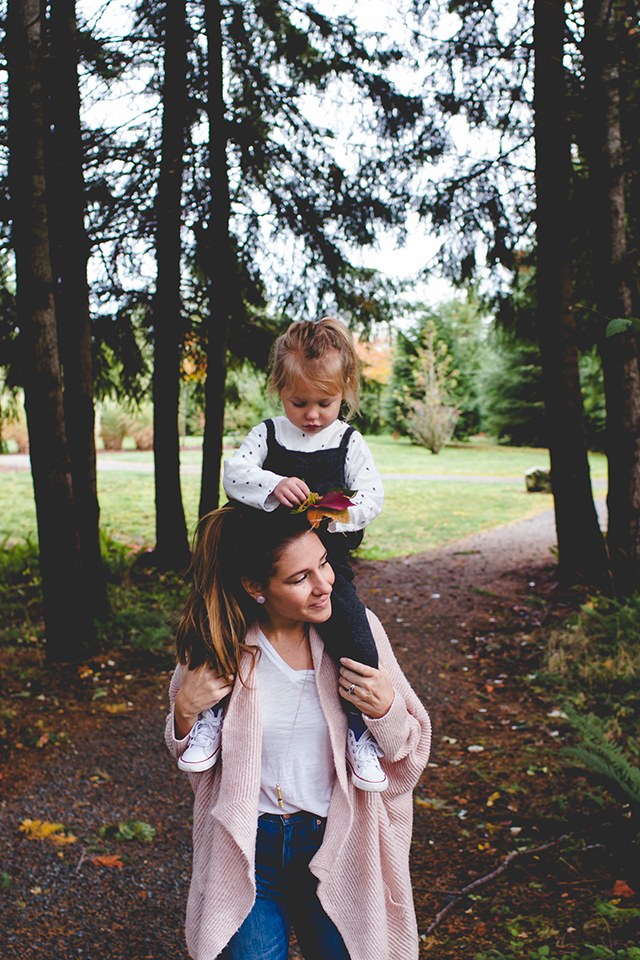 In other news, below are a few pics Johan took while on a fall walk with Poppy last week. The playground was too wet to play on so we occupied ourselves by collecting leaves and making a bouquet. Can't get enough of that fall air but it is getting harder to find reasons to be outside… brrrr.
Have an amazing weekend… we'll see you back here on Monday!!!!
xo, Rae
SaveSave
SaveSave
SaveSave
SaveSave
SaveSave
SaveSaveSaveSaveSaveSave