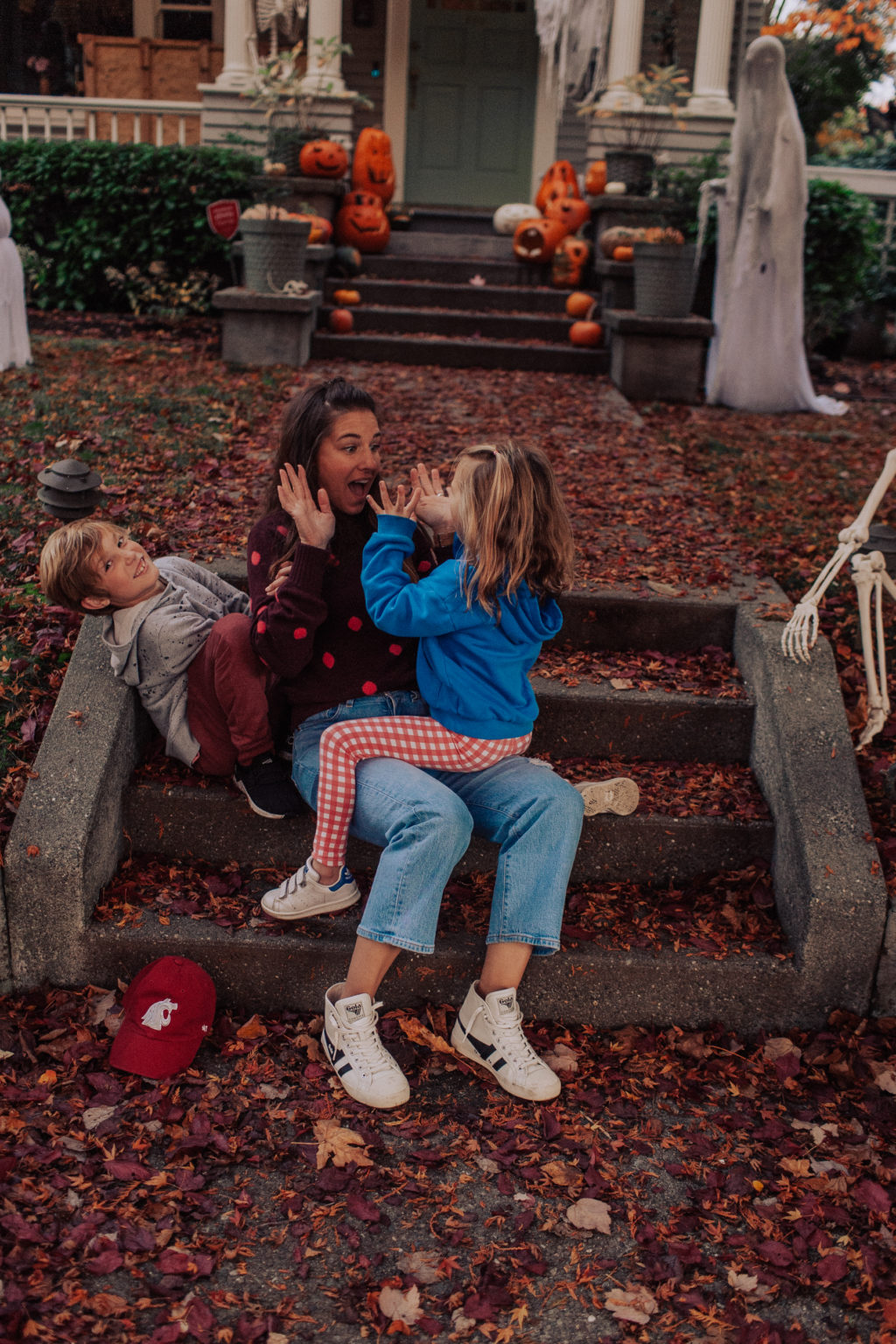 We didn't take many pictures on Halloween, BUT the week before I convinced the family to venture out to Capitol Hill and look at a few streets of homes, that I had heard, put out amazing Halloween decoration. Whether they decided to tone it down this year or just wait until the 31st, there weren't more than a few homes with cool decor and even those weren't quite as decked out as this person had described. Cue the complaints and whining and commentary from the kids and at first I was feeling kinda bad about dragging them out of a cozy home "for nothing" (ha!) but then I remembered a parenting lesson that literally changed my life when the kids were younger — to be grateful for and take advantage of teachable moments. And I can't think of a more useful life skill than to learn how to chill out, be joyful and make the most of it when things don't go as planned.
Ultimately, there where still sidewalks full of leaves, cute porches with pumpkins, sticks, cool plants and dogs walking by to pet and most importantly, Zeek's pizza and Hello Robin Cookies to eat afterwards — and it would have been easy to miss if we stayed sad and disappointed about the lack of Halloween decor.
After a few minutes of "wha-wha!" and a little coaching, the kids bounced back and we all had such a fun family night!!! A few pics…
Just like old times except not because they're 30 pounds heavier and their legs go halfway down mine… pretty soon they'll barely be off the ground like this pic of ozzie.
When can we move in? So many cute houses!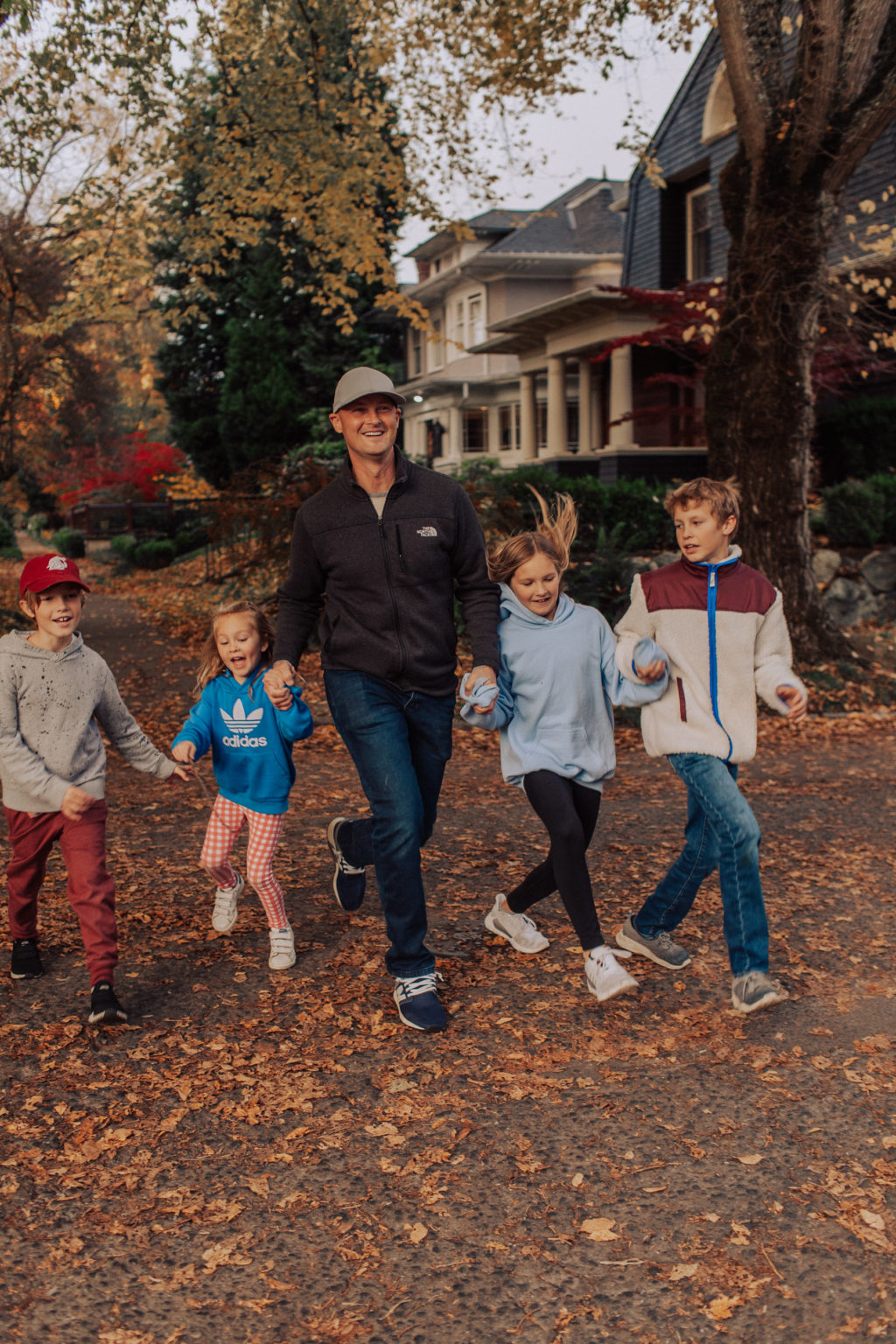 I took over the camera and it wasn't long before Johan had the kids skipping across the street… Just one of the perks of marrying a mascot. He'll be totally silly with the kids with or without a camera involved.
For those interested:
OUTFIT DETAILS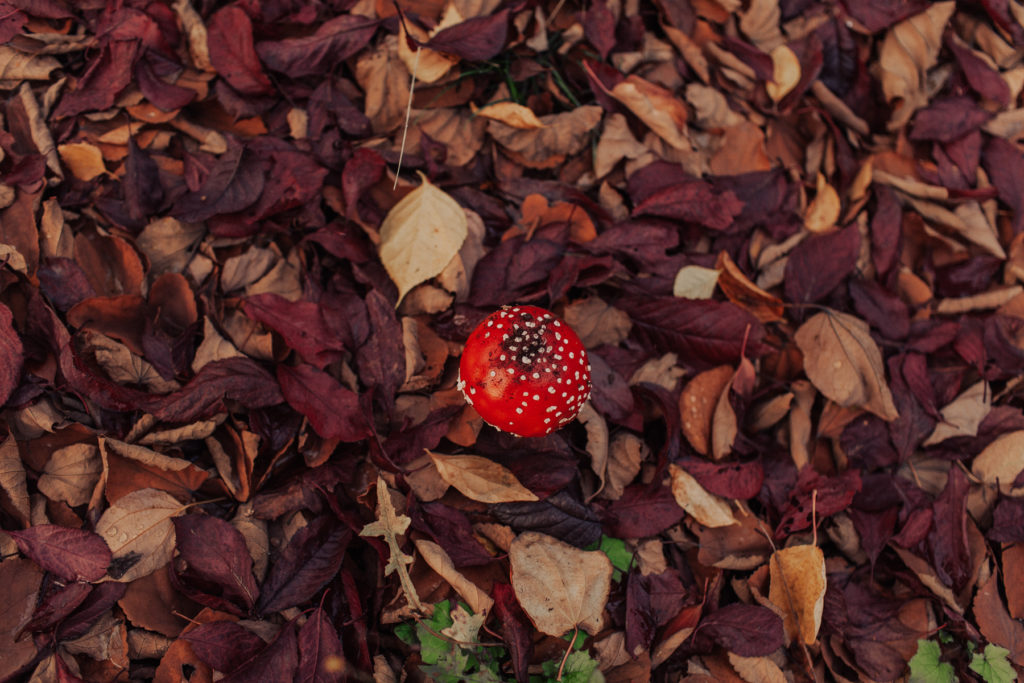 There's a funny story about this giant mario brothers looking mushroom and Poppy that lasted way into the night and became not so funny, lol. Luckily she woke and declared that her "mushroom hand" was all better. Thankful for siblings that look out for each other but telling her she'd die if she touched it (after she already had) was a little much…… You know who you are…. (Tilly). Ha!
When you're giant 2nd grader decides to slide down your back and pull a chunk of hair with him. Good capture Johan! Ha!
I can't wait until we're going on walks (but more likely drives) to look at Christmas lights while sipping on hot cocoa. But also, I can totally wait because this time of year always moves way too fast… can't we just take a few days from January, February and March and make November and December extra long?
Here's to Holiday adventures and parenting moments!
xo, Rae