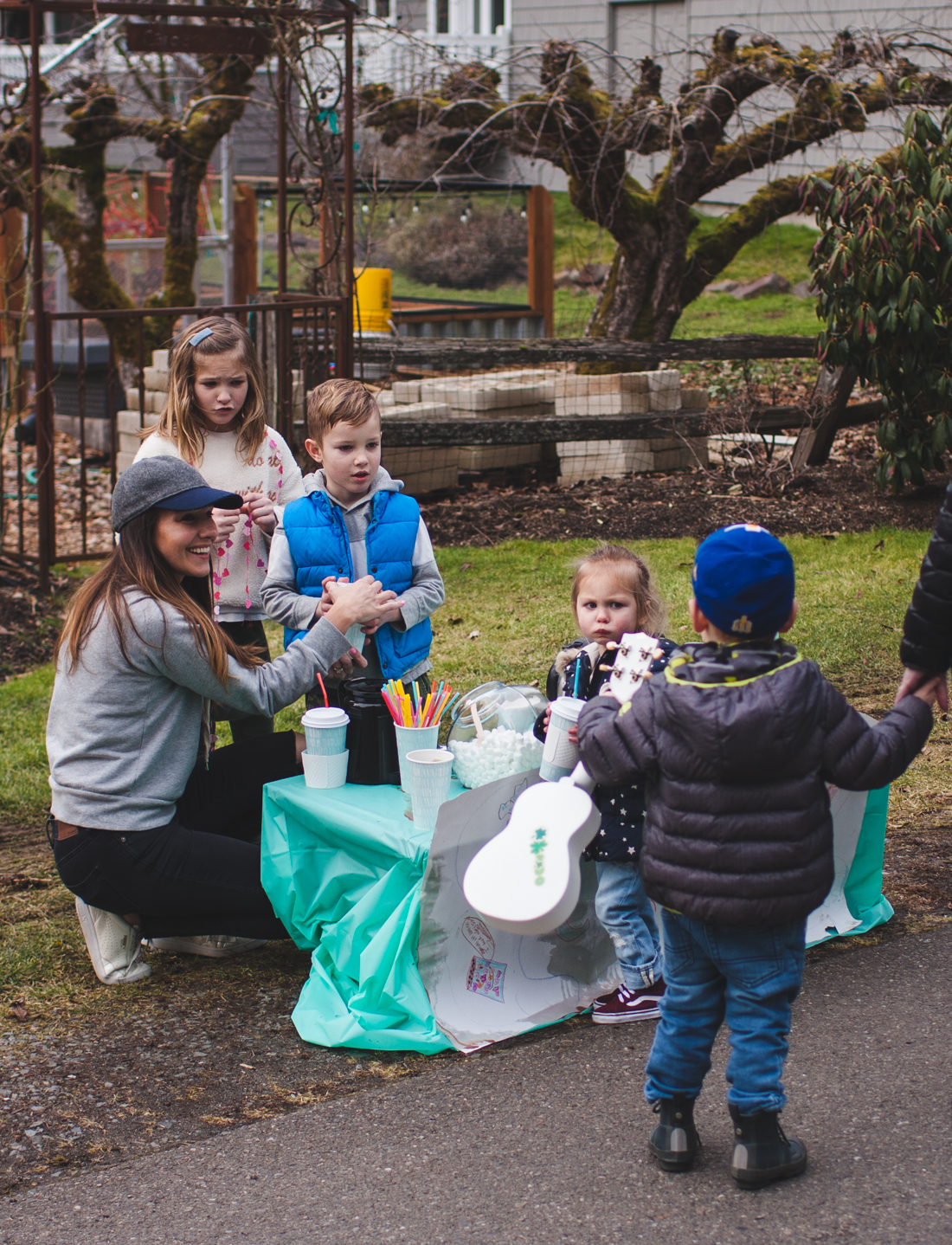 Hey friends, happy February 1st!
We're kicking this month off with an arrow project that I'm super excited to share. The combination of the state of our country and middle of winter weather (hurry up spring!) is enough to throw anyone into a downward spiral, but there is one thing that always restores sanity… connecting with people and chocolate! They are seriously the best medicine. So for our service project this month  Tilly + Griffin put on a pop-up hot cocoa stand in my parent's neighborhood. Lemonade stands are one of their favorite summertime activities so I knew they would love it! Although their faces in the pic above suggest otherwise, LOL.
A few more pics from our time serving up cocoa…
Filming their sales pitch on Instagram stories and making a sign!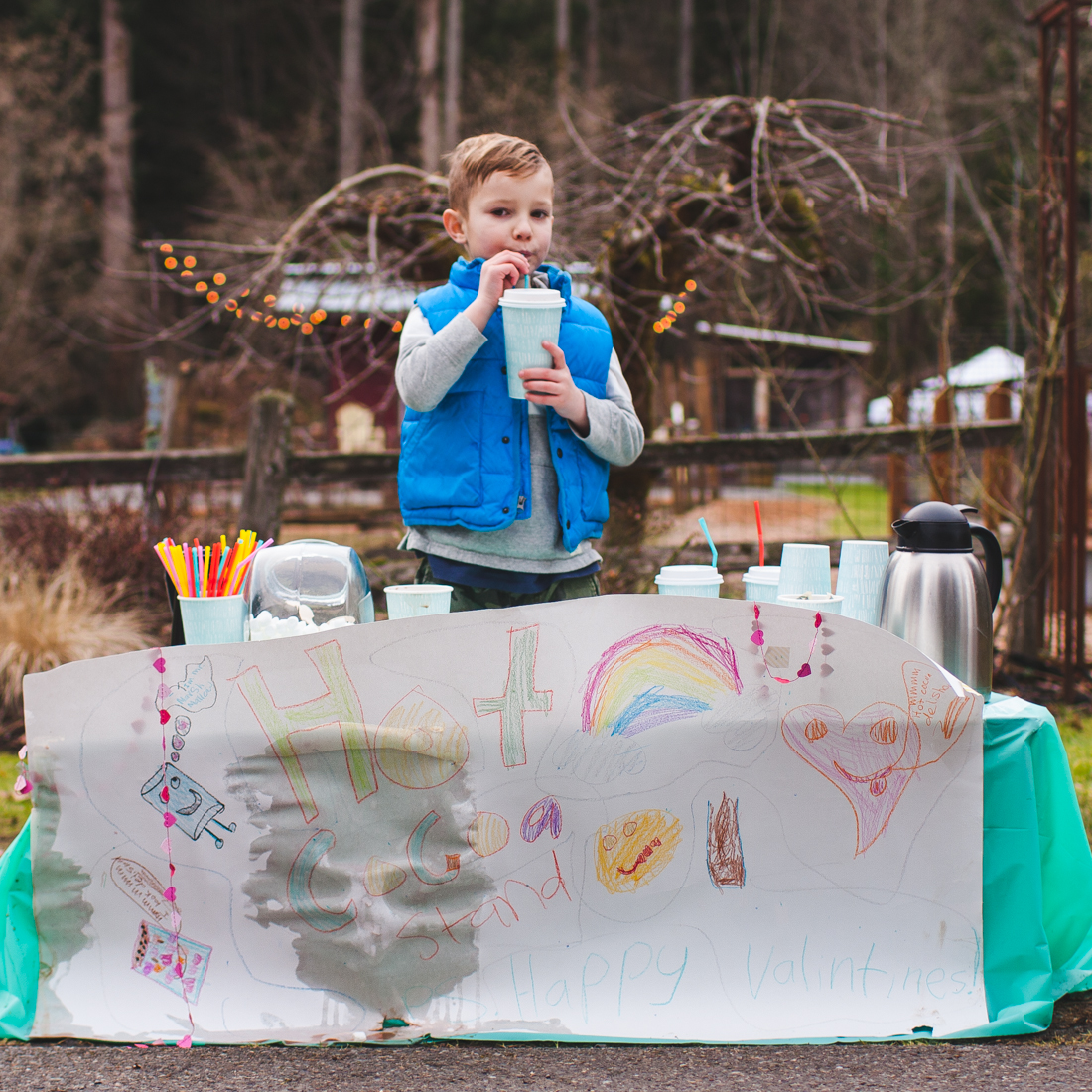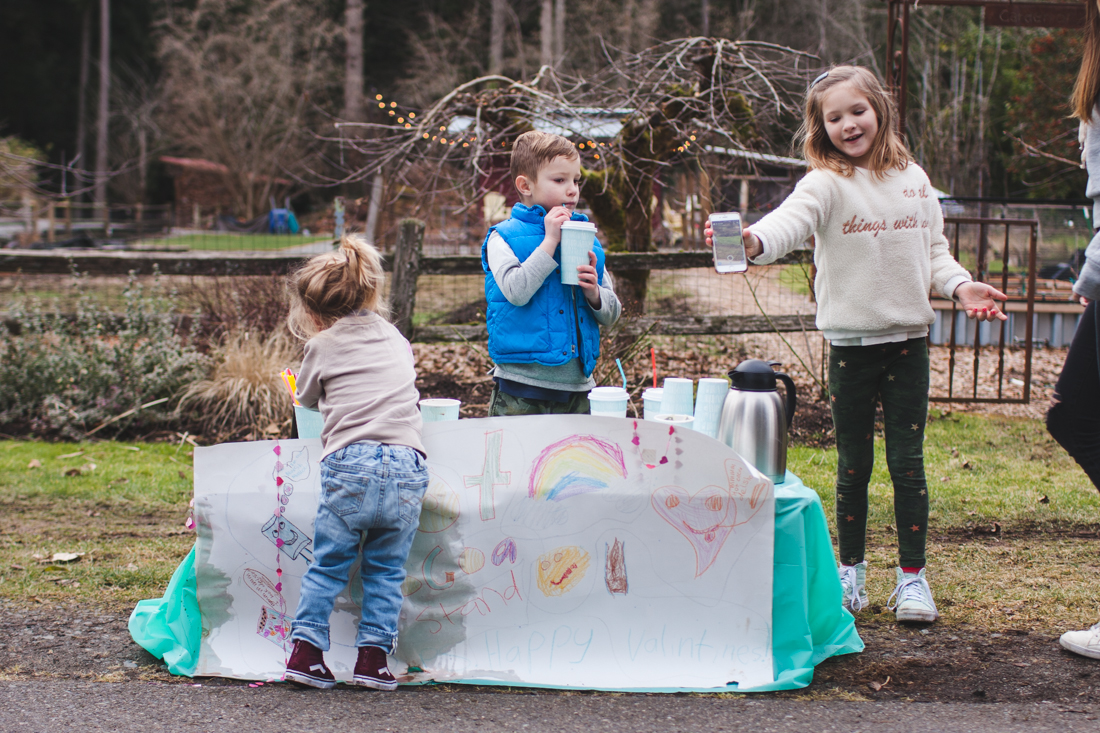 The secret shopper, director of quality control and social media strategist. Little people doing big things, ha! But seriously, don't you see it?
Tilly + Griffin's work relationship was slightly explosive. Both control freaks with easy to push buttons. But we lived, still had fun and met some new friends in the process!! It was really a great way to spend the afternoon.
I read a graphic the other day that said, "There is so much life to be lived in the in-between". Can't think of a better way to describe this season and put things into perspective.
Here's to living a full life in the in-between. And lots of yummy hot cocoa.
XO, Rae
P.S. – You guys have been keeping me so busy with Valentine orders and I'm so very grateful! It really is my favorite project of the year!!!
P.P.S. – Today is the last day to enter the Instagram giveaway. Head 
HERE
 for the full details and to share the love!