We've been in our home now for 2.5 years and it still feels very much like a work in progress. I can easily think of a few rooms that could use some sprucing up! I guess that is how having a home is? The room that has all my attention at the moment though is our dining room which I would like to also function as an everyday eating area. It is separated from our kitchen, but still part of the main living space, has hardwood floors and the only table big enough to seat us all. It is also the first space you see from the front door which makes this decorating project feel extra intimidating to me.
Here's what it currently looks like:
A few of the things I know I want to do is take the rug out and possibly replace with a jute rug (with the hopes of layering in the future), add 4 more white eames chairs, paint the buffet a pretty green color, add gold nobs, and then hang big statement piece of art or a collage wall over it.
After that, I'm kinda stumped as to how to pull it all together! So last week I turned to Pinterest and started pulling images of dinning room and kitchen spaces I really like. Not surprisingly, and probably why I have a hard time starting or finishing my decorating projects, I could easily group my favorites into 3 categories…
ONE | bright + white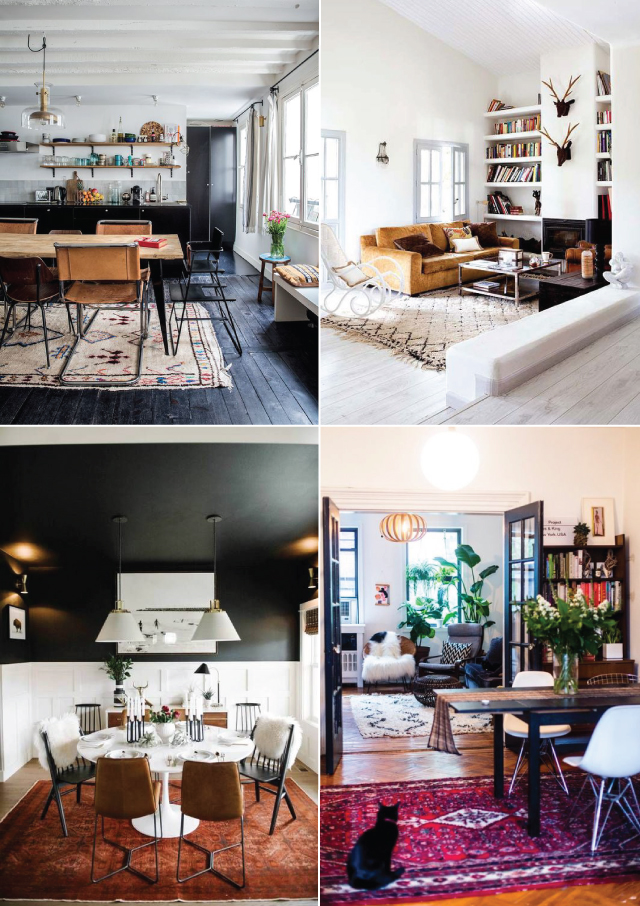 TWO: moody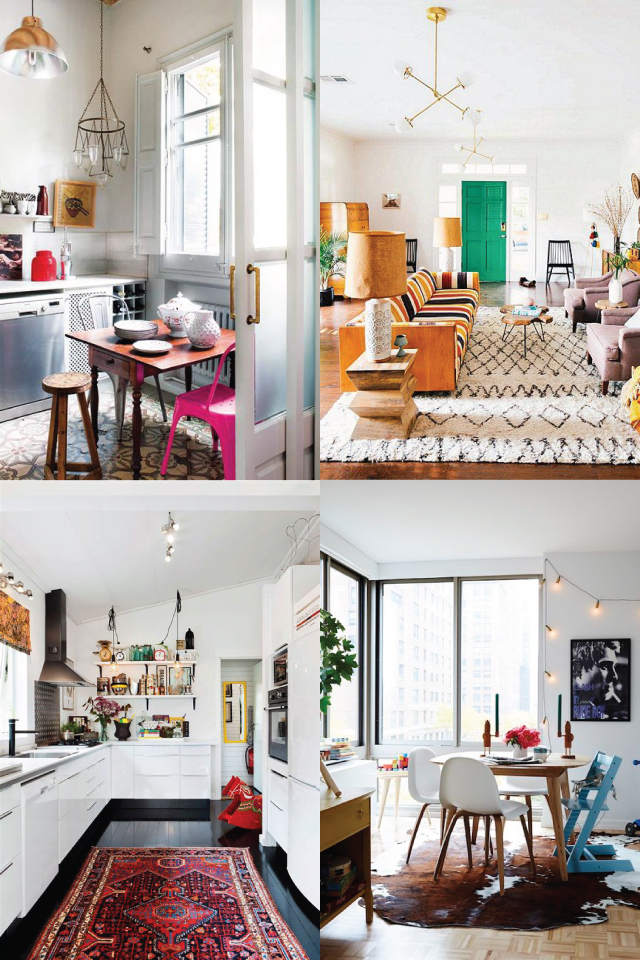 THREE | bright + moody (basically a combo of the two)
Now I just have to decide which direction to go and I'm hoping you can help by answering a couple questions in the comments!?
collage wall or oversized art?
your favorite style — bright + white, moody, or bright + moody
Can't wait to see what you pick!
XO, Rae