Just like my favorite part of fall and winter is the process of adding layers, textures, and comfort to our home, my favorite part of spring and summer is editing layers, simplifying, and freshening up our home. With that in mind I'm sharing a quick hack for adding extra fluff to flat pillows along with a roundup of pillows (in all price ranges) that would be fun additions to your couch for summer!
SUMMER PILLOW EDIT
*Pillows pictured in our home: tan with neon is old and shag multi colored one is from here and I LOVE it… .
**ALSO FOUND THIS RAINBOW PILLOW THAT'S A LITTLE MORE GROWNUP AND SO FUN!
HOW TO FLUFF-UP FLAT DECORATIVE PILLOWS
A little trick I learned years ago from my mom is to wrap a flat pillow insert or stuff a sad looking pillow cover with quilt batting or poly-fil to make it more full or fluffy! So simple and makes a big difference. Plus it's a lot less expensive than buying new inserts and one bag is enough for multiple pillows.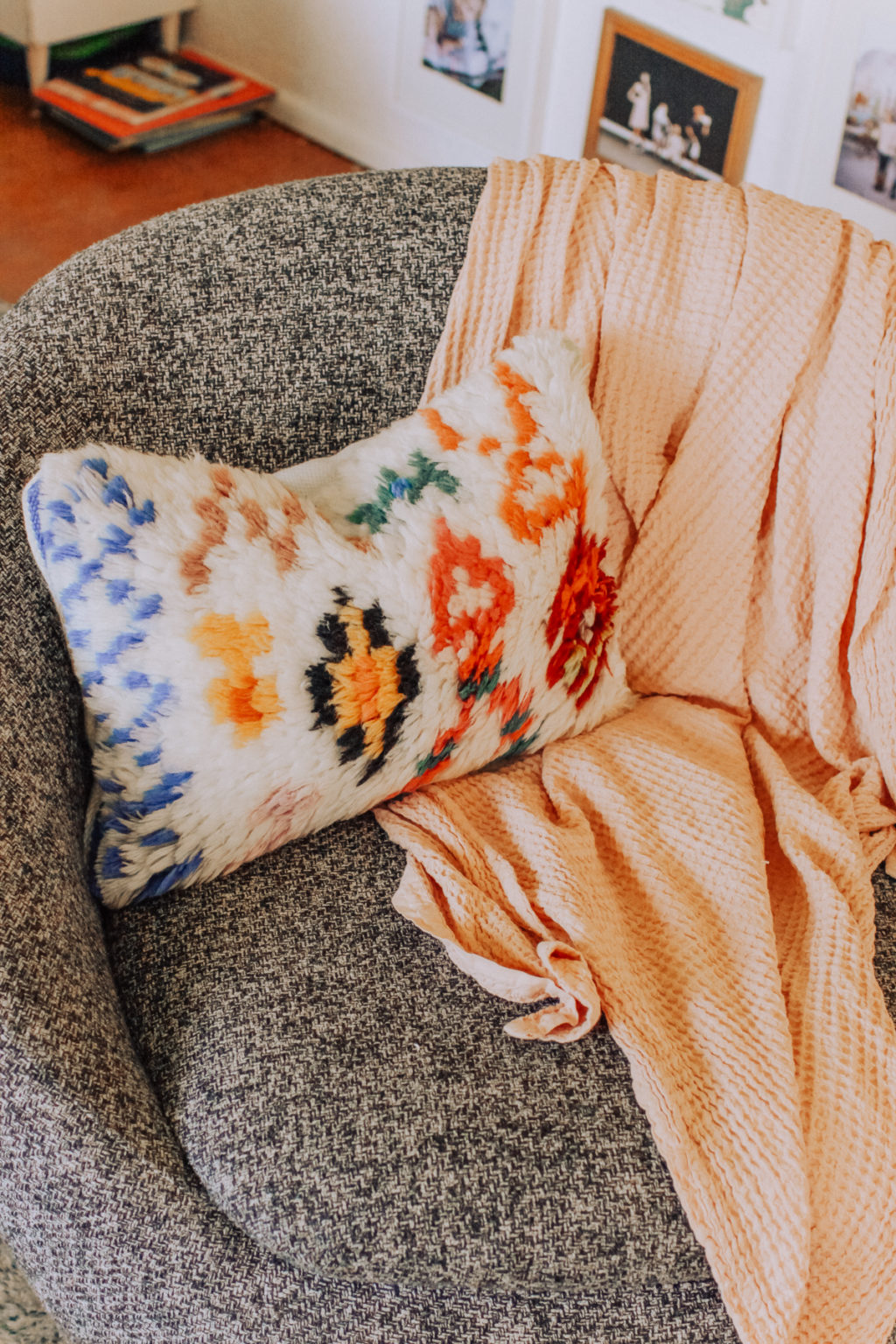 HOME: Where pillows live on the floor as much as they do the furniture :)
Planning on sharing a DIY linen spray on stories later today, but let me know if you'd like to see it in a post too!
xo, Rae