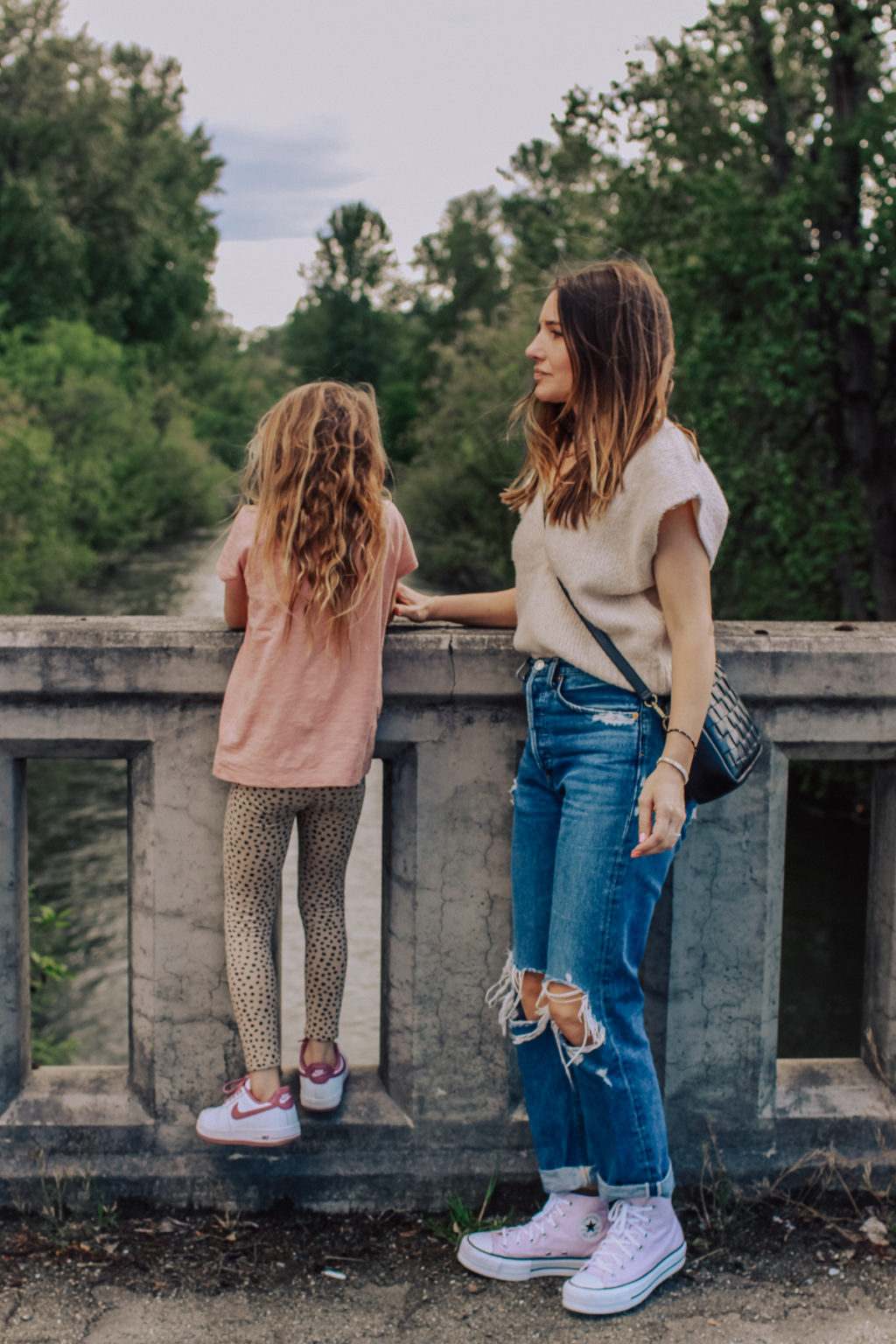 Happy Monday! Here's a little cheat sheet for anytime you're feeling discouraged or stuck in your feelings this week (or anytime!). OVERTHINKING -> write, ANXIOUS -> pray, OVERWHELMED -> move your body, FRUSTRATED -> recite scripture/affirmations, TIRED -> rest/read (not including screens although it's hard to resist!).
What would you add?
MY OUTFIT:
POPPY'S OUTFIT:
Want to know the scripture I repeat in my head (when I remember) anytime I'm utterly exhausted from parenting or adulting and feel that resentment bubble up or can't imagine having to do another dish, pick up another toy, fold another pair of socks, or drive a kid to one more commitment? "Work hard and cheerfully at all you do, just as though you were working for the Lord…" – Colossians 3:23-24
I LOVE a good quote or saying but NOTHING has the ability to truly change my heart or mind like scripture. It is living and active and sharper than any double edged sword and I'm so damn thankful for it.
xx, Rae