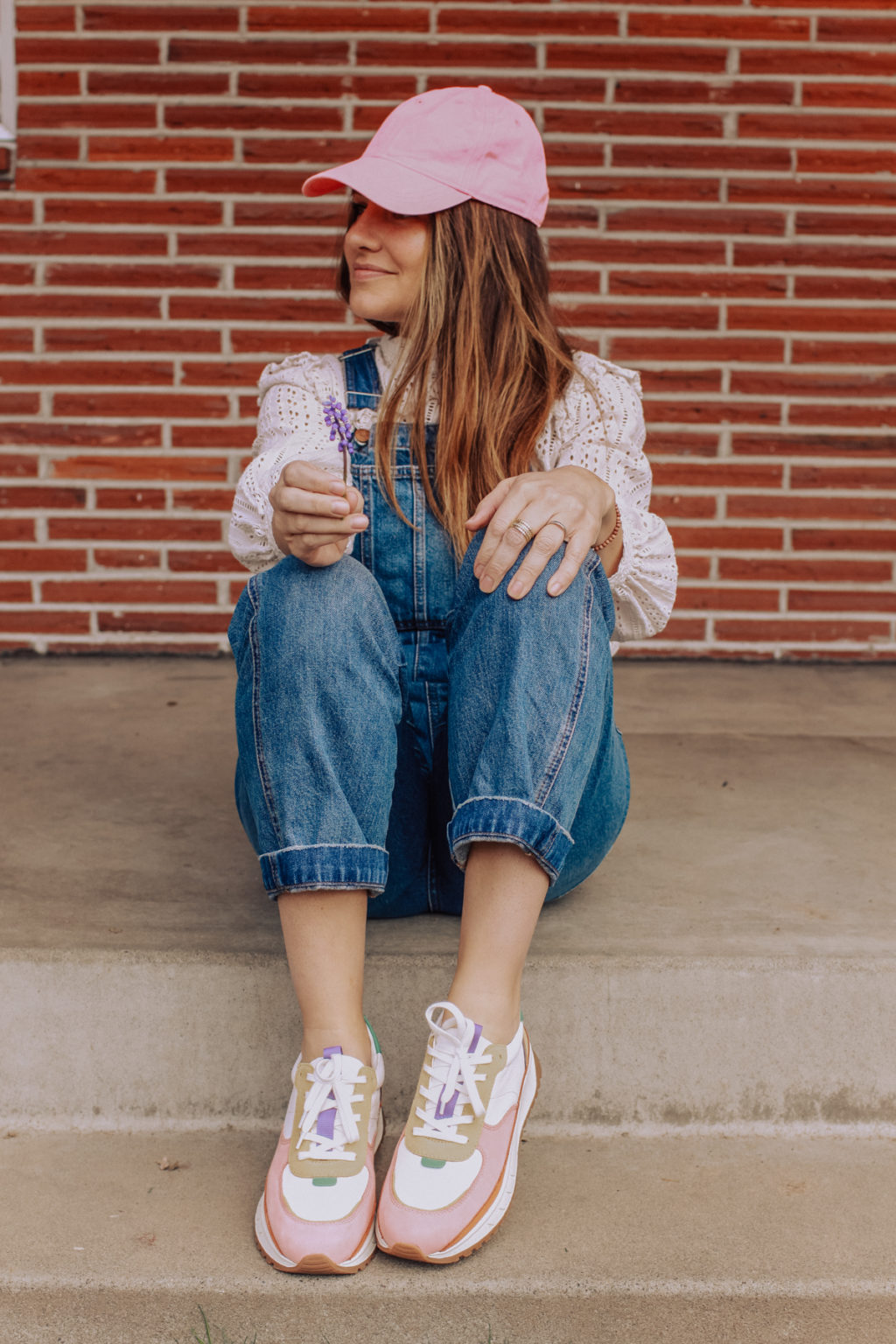 A happy Spring dress and strappy pair of shoes go together like mini eggs and ice cream (we have a recipe for that!) at Easter time, but when worn in years past, makes me feel less playful than I would like to be on such a fun and active Holiday. Let's just say, white dresses and frozen toes don't mix well with wet grass and 50 degree temps. Which is maybe an Easter morning scenario more specific to those of us in the Pacific Northwest, but hopefully this post is still helpful!
Here's three Easter outfit formulas that are festive, but that you can still hunt eggs and run around with the kids in. All of them include these sneakers that could easily be mistaken for Easter eggs themselves (they're even cuter in person!), but you can always swap them out for whatever's in your closet! I sized up to an 8-1/2 — most of my Madewell shoes are size 8 — and am happy I did!
3 EASTER OUTFIT FORMULAS:
Overalls (or shortalls!) + Frilly Top (on sale) + Sneakers
Colorful Coveralls (or neutral ones — wearing in this post) + Sneakers
Skirt Set (or Other Mom Friendly Dress) + Sneakers
Just add an accessory or two — Love this stack of bracelets, chain necklace, and hat!
What are you planning on wearing this Sunday!?
XO, Rae