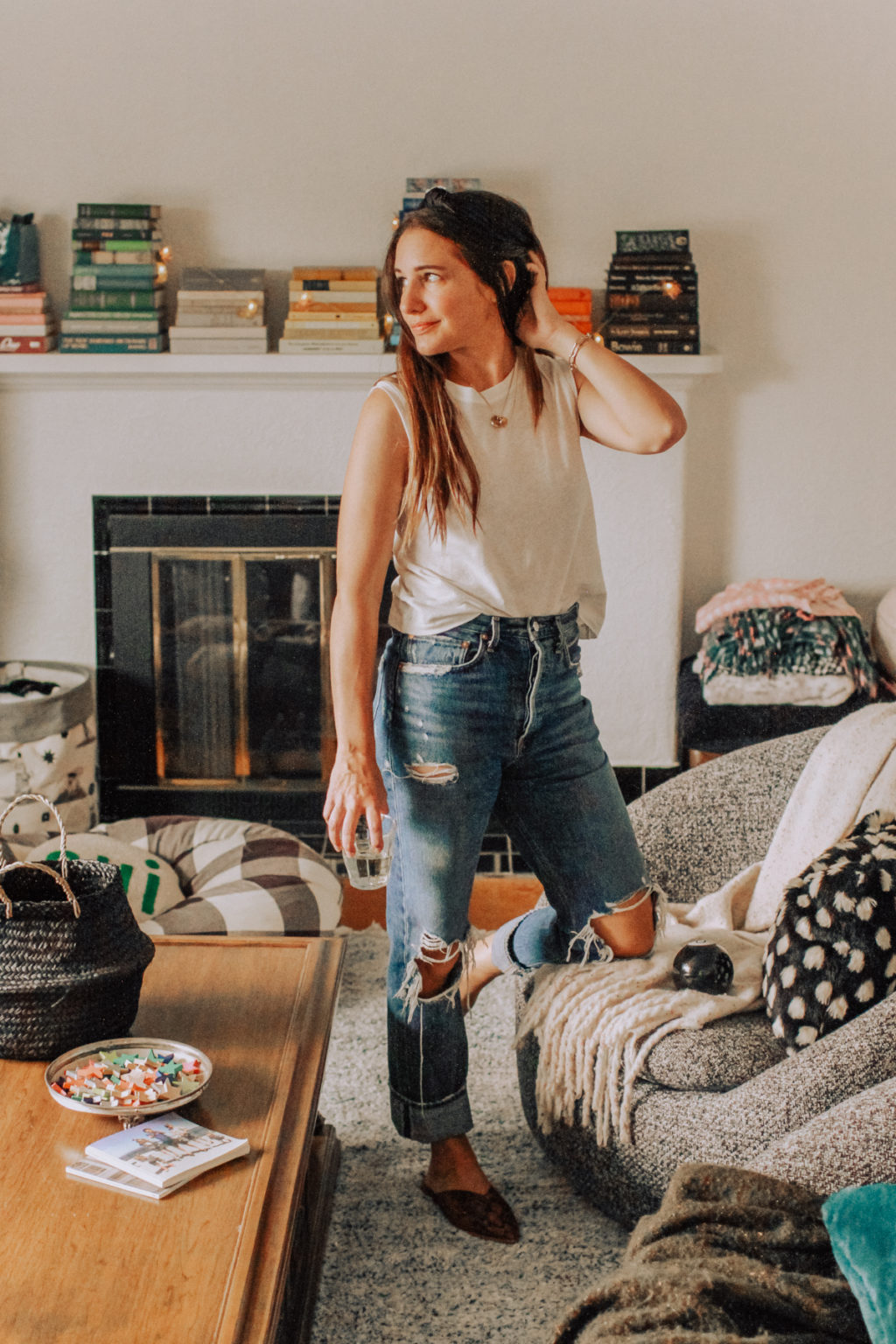 An impromptu family room photo shoot to illustrate my latest, early fall uniform. So simple, I almost didn't share but too good not to. A muscle tank, baggy jeans (similar), slides or mules, and a headband or other fun hair accessory. Feels fresh and updated without being too trendy or stuffy.
Outfit aside, I also suggest bringing the good ol' 8 ball out for an afternoon study break or date night in.
Added these pillows (polka dots, leopard)and throw to the chair for fall and love!
What have you been wearing lots of lately? Still in full loungewear mode or ready to switch things up!?
xo, Rae