If you're looking for a drama-free summer outfit you can throw on in the morning and feel good about all day (not to mention cool), then look no further than a t-shirt dress. I snagged this long one for all our end of vacay activities and thought it would easily transition into that back to school grind that's about to smack us all in the face (or maybe just me?). Here's a couple ways I styled it while visiting Portland with the fam last week. Let me know which way you like best!
DRESS | DENIM TOTE (similar and actually the one I wanted but couldn't find!) | SNEAKERS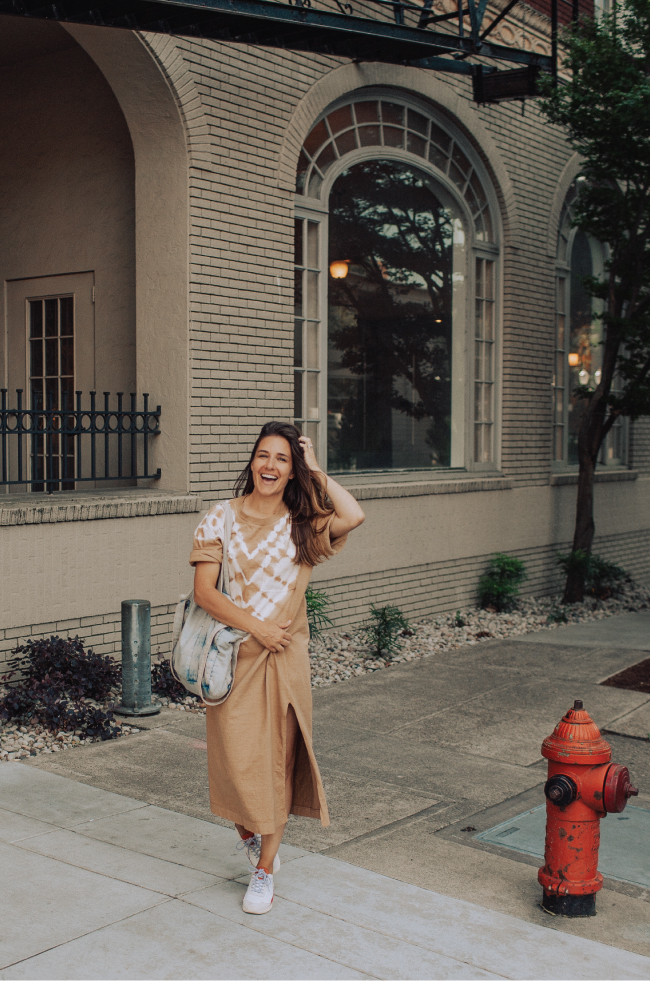 DRESS | BUCKET BAG (similar here or a bigger version here) | SANDALS
I was hesitant to buy the black tevas because I still wear my 5 year old black birkenstocks all the time, but love the platform and that I can wear them in or around water!
I should probably mention that this dress is oversized and roomy and delicious, but not very "flattering" by the traditional sense (i.e. it leaves everything to the imagination). So I'm thinking maybe we should redefine the word? Because one should definitely be able to feel good about wearing something as cute and comfy as a muu-muu. Especially if it has an unexpected slit and a fun tie dye pattern! Ha!
What do you think of the word flattering and how much does it influence what you wear?
xo, Rae
PS – would you guys like to see more posts with outfit formulas and pics (like above) or just product images and links !?