Between 5 kids, we've had just about every kind of reader you can imagine. Two that are happy to read whenever and wherever, one that's good at reading but would rather draw or color, and a couple that struggle, get frustrated, and find any reason to avoid it. The problem with the latter is that at some point kids move from learning to read, to reading to learn and being confident makes all the difference! If you have kids that fall into the "ugh, reading" category, here's 5 tips (hint, it's a lot like having a picky eater), a hack that's worked wonders for us lately, and all the kids sized cozy sweats to make book club more enjoyable!!!
6 TIPS FOR RAISING READERS:
Be consistent, encouraging, and keep things bite sized (5-10 minutes of reading > 30 minutes of fighting)
Read in the wild… practice reading signs, menus, etc.
It's not worth fighting or ruining your relationship over… patience and peace are the name of the game.
Remember the goal is to make life and school easier for them in the long run, not to make them readers overnight… We're playing the long game and I promise you won't regret making the effort!
Celebrate the tiny victories and trust that eventually, things will click!
Figure out what kind of reading/books they like best… i.e. if your kid hates peas but loves broccoli, then make broccoli more often :)

Absolutely love these basic sweats by Nordstrom: Big Kid Sweatshirts (7-16), Little Kid Sweatshirt (2-6), Big Kid Sweatpants (7-16), Little Kid Sweatpants (2-6)
STORYTIME HACK:
Have a kid that enjoys being read to, but you would like to use reading time as an opportunity to get a few things done!? Checkout or purchase the printed and audio copy of a book and outsource the reading to Alexa! Your child gets storytime while following along with the words and you get two free hands to check things off your to-do list, read your own book, or fold the laundry while you listen together. Slow down the reading speed in the audible app, if things are moving too fast!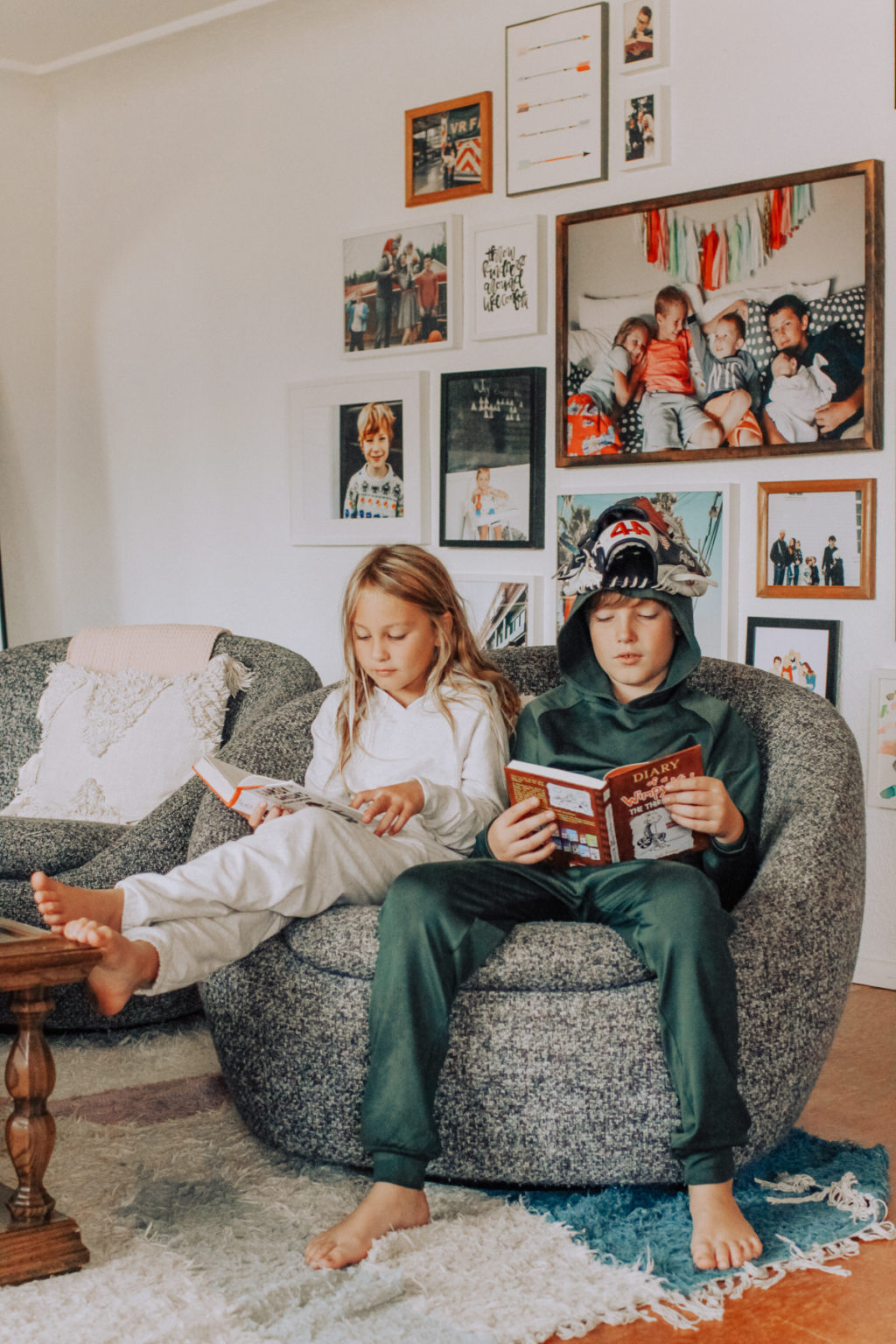 What's your biggest challenge or best tip for raising readers!?
xx, Rae