A couple days a week while the older kids are at school, I've try to find things for poppy and I to do that get us out of the house but that also keep us mostly dry and warm. Was feeling in a bit of a rut the last few weeks and having a hard time thinking of ideas so wound up making a list (is there any other way?) and thought it might be worth sharing. Plus I'd really (really!) like to know what you guys do so I can add them to our outing rotation!
(note to self: finger brush/fluff hair after it's been tucked under my coat, lol!)
10 indoor places to take kids
The library
A children's museum
Visit a conservatory or local nursery (and a hot cocoa date afterwards)
Open gym at a gymnastics place or ymca (although I usually avoid this and all the germs around the holidays)
Sign up for a cooking class (we love FrogLegs!)
Ikea or a shopping mall — especially if you only have a couple things on your list!
The pet store (So many fun animals to look at! Grab a bag of birdseed while you're there to make pinecone feeders when you get home)
An aquarium
Out for lunch (or just hot cocoa)
Museum or exhibit — this gingerbread exhibit wasn't worth all the chaos and 2 hour line in the evening last year, but would be perfect to visit during the day! Bonus, there's a Starbucks in the lobby and westlake mall and park is just a few blocks away!
OUTFIT DETAILS (for anyone interested) | ribcage jeans (size up one — wearing 27), gray hat, ivory sweater (love this sweater!), snake skin boots (love this color — size up 1/2 if you don't like shoes being super snug!)
Pics are from our visit to Union Station in Tacoma last week. Loved all the design inspiration — lights, arches, colors, railings, terrazzo flooring, windows and woodwork — so good!
Lots of cool/crazy art to look at too!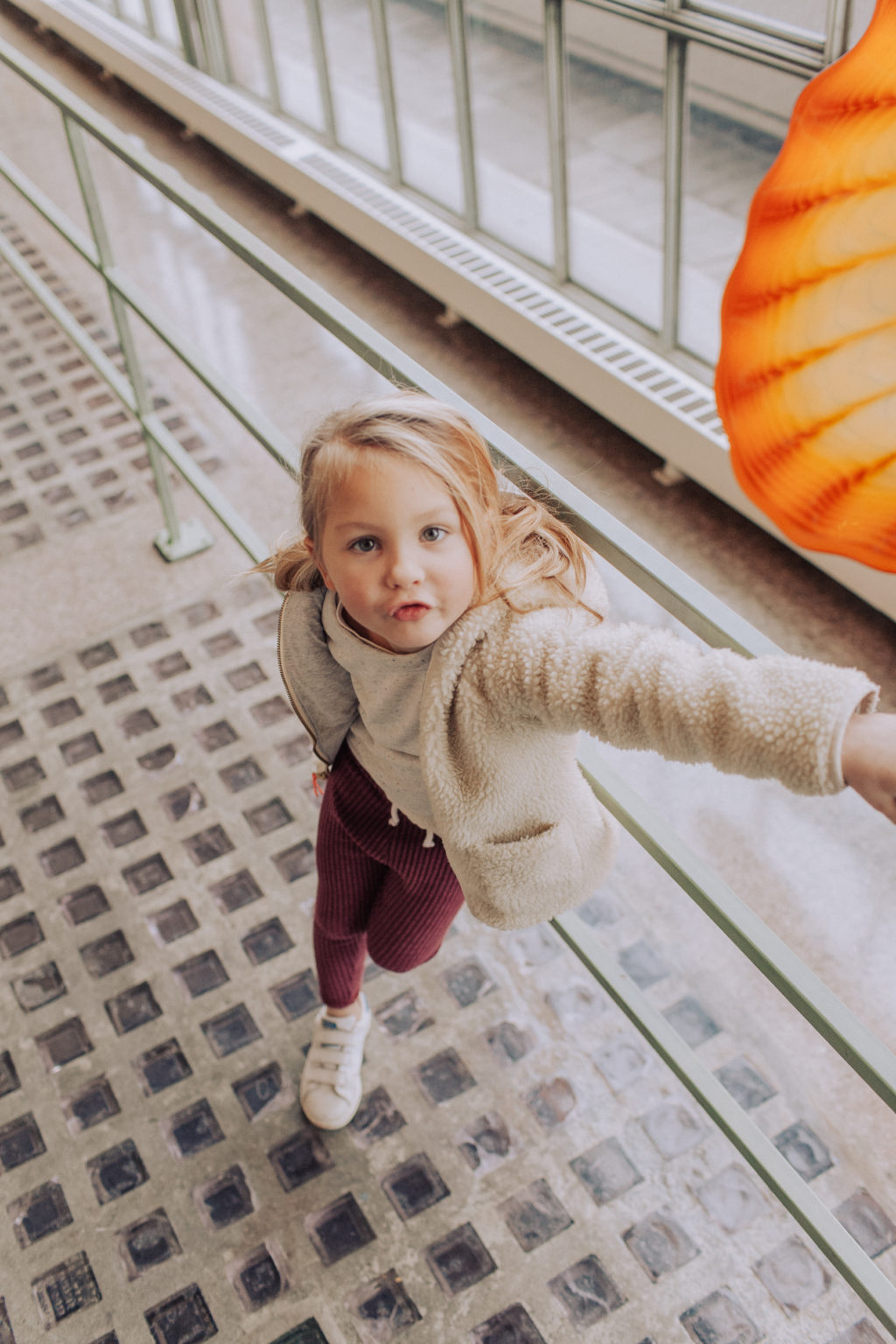 Where do you go when you need to get out of the house and the weather isn't the best?
xo, Rae