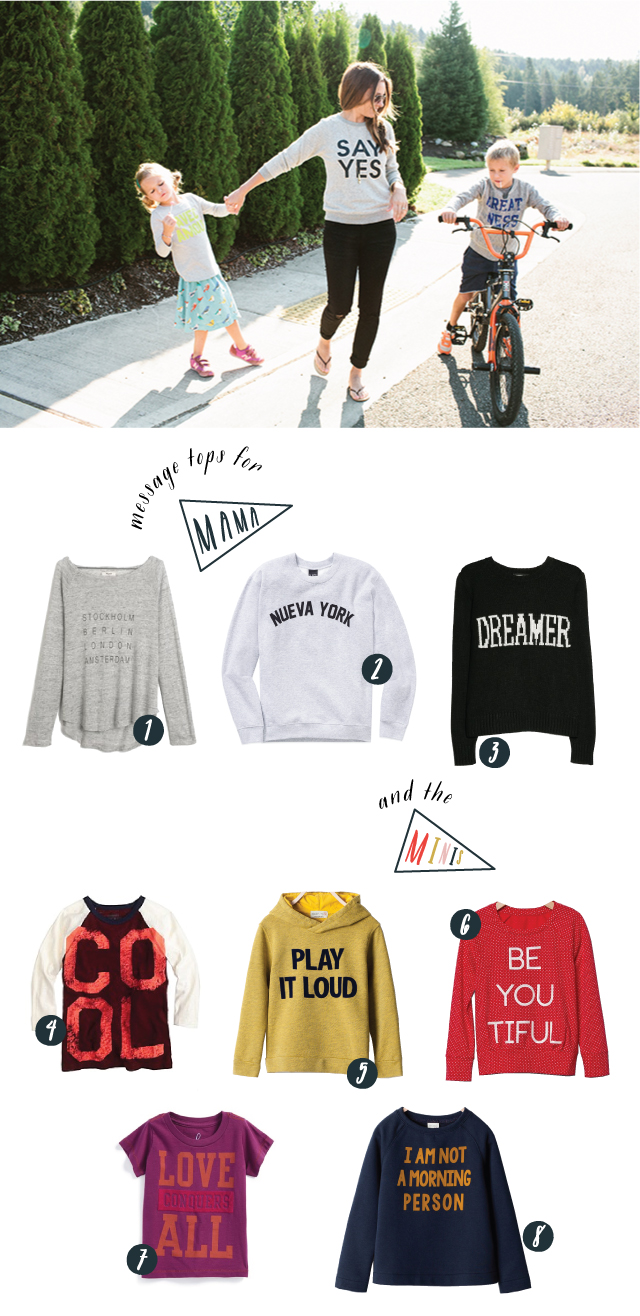 we're suckers for a good convo tee around here. the designer in me enjoys the typography aspect but i also love that they add a little sass to what would otherwise be a plain top. here are a few cuties i spotted while poking around my favorite online shops this weekend…. something i've been doing a lot of to pass the time while i feed pop-tart. how i ever got through the nursing stage without an iPhone is beyond me! ha!
also stumbled upon these for girls, after the board was already made.
(SAY YES sweatshirt, on sale. the kids' tops were both from j.crew factory but are sold out.)
do you guys have a favorite place to shop online?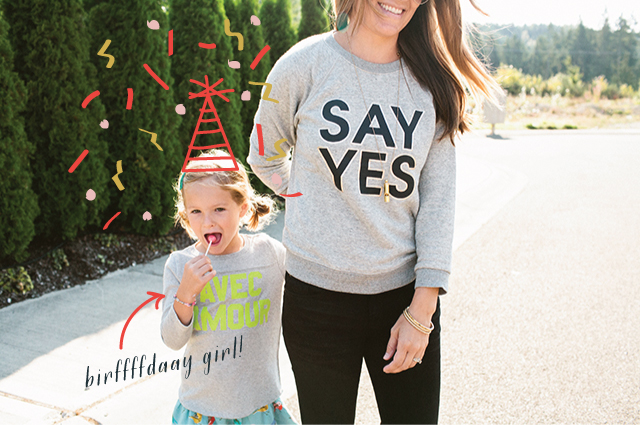 on another note, it's time to celebrate because tilly jane is SIX!!!!
happy birthday sugar. you are pretty much the best thing since sliced bread and your boldness and endless energy is both inspiring and contagious. watching you grow up is one of my greatest joys. i love you mucho – (and then some) – and hope you have the best birthday yet! xo . mama